The Young and the Restless Spoilers: Chance Returns To Genoa City – Melissa Ordway Confirms Connor Floyd Role as Hubby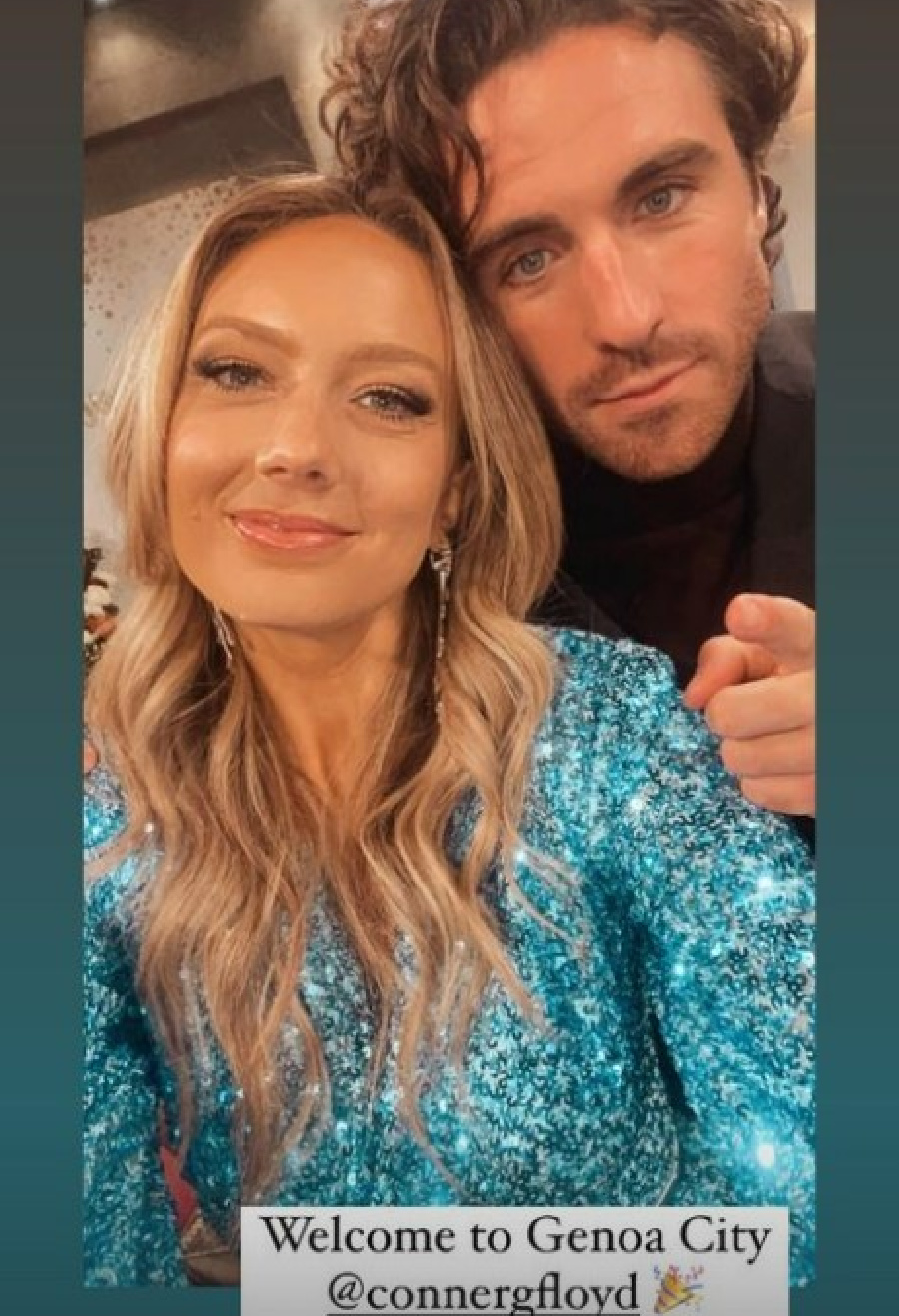 The Young and the Restless spoilers document that viewers now have confirmation from a source on set that Chance Chancellor (Connor Floyd) is not dead. The reference is the same person who refuses to believe that Chance died in Spain.
Melissa Ordway (Abby Newman Abbott Chancellor) shared a photo on her Instagram account that showed her and Floyd on Y&R's set.
So, the open-ended story, that began early last February, when Donny Boaz (Chance) was still part of the cast, is finally closing. With it, the nine-plus month pause of Chabs' life is about to end.
Young and the Restless Spoilers – Abby Newman Abbott Chancellor Grizzled
Abby endured several terrible ordeals since Chance accepted the Agency assignment. He worked on the case in the past and was the one person who had the specific background that was needed.
As devoted viewers recall, Paul Williams (Doug Davidson) hired Chance to be one of Genoa City, Wisconsin's lead detectives. But Chance did not anticipate the assignment he accepted stretching from last winter through this fall.
Abby was forced to deal with the absence of her new husband and had to handle the surrogacy and donor pregnancy they agreed to pursue before Chance's departure.
Mariah Copeland's (Camryn Grimes) kidnapping became a terrible ordeal but was topped by news of Chance's apparent demise.
Young and the Restless Spoilers – What Roles Will Mariah Copeland And Devon Hamilton Play?
Mariah is the poor soul in this storyline. She was the victim of Ben Stitch Rayburn's (Sean Carrigan) kidnap plot, with Abby being his misguided target.
Devon Hamilton's (Bryton James) paternal instincts are kicking in hard because of Abby's devastation. The bond he and Mariah feel to Dominic Newman Abbott Chancellor (no baby actor known to be cast for this role) is real and will not abate.
So, it will be intriguing to see what happens when Chance returns. Devon is Dominic's biological dad. But James' character knows Chance was intended to be thought of as the father.
Mariah recognizes that Abby is Dominic's genetic mother. But the connection she has to him, which is also true for Devon, is already complicating matters.
Young and the Restless Spoilers – Chance Chancellor, Are You Okay?
A recast always offers a fresh-look option. Even if TPTB write Chance in the same manner as Boaz portrayed him, Floyd's interpretation will be naturally different.
Abby will soon know that her husband is alive. Then, she and the fans will learn if Chance's experience changed him in any fundamental way.
This site is a leading source for everything linked to The Young and the Restless. Check back regularly at Soap Spoiler for Y&R spoilers and news!