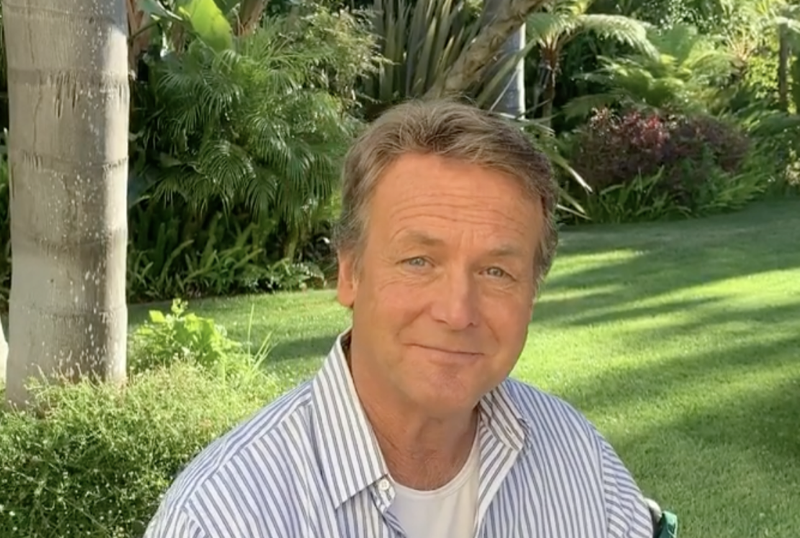 The Young and the Restless (Y&R) spoilers and updates tease that Doug Davidson has opened up about his character's fate in the daytime drama. Davidson portrays the role of Paul Williams for more than 40 years on Y&R but it seems like his alter ego won't be seen back on screen anytime soon.
Doug Davidson Answers Fans Questions
Doug took to Twitter to update fans about his status on the soap. Davidson said, "I don't see me going back, but all of you are so incredibly wonderful. Thank you."
"It's the state of television. I find it remarkable that after 42.5 years I haven't heard from the network at all. No thank you for your service, a phone call. Many gifts from the first 25 years…not a peep from this group," Davidson said.
Doug Davidson Says He's Grateful
The actor revealed that he doesn't think that the show has something against him personally, He thinks the changes are due to the "new era" on the soap and remains grateful for the opportunity to be part of it.
Davidson also responded to a user who said that he was one of the most requested actors to return to The Young and the Restless. The actor said initially that it doesn't matter to him because he's been so blessed to be part of it for more than 42 years. However, he corrected himself later on and said he cares but it won't make any difference. Even so, he had "great fun" while he was part of the soap.
The actor was last seen on the soap back in November 2020. His character, Paul, shared a scene with Billy Abbott (Jason Thompson) and Rey Rosales (Jordi Vilasuso). At that time, Billy was the primary suspect in the shooting of Chance Chancellor (Donny Boaz).
I don't see me going back, but all of you are so incredibly wonderful. Thank you. https://t.co/7BtrYNbDPe

— Doug Davidson (@DougDavidsonYR) October 13, 2021
The Young and The Restless – Winning a Daytime Emmy Award
Davidson earned a Daytime Emmy Award for Outstanding Lead Actor in a Drama Series back in 2013 for his impeccable portrayal of Paul Williams. He joined the soap in May 1978 and is one of the longest current cast members of the soap. He also opened up about The Price is Right back in 1994, where he served as the show's host. Davidson the OJ trial updates killed their ratings, which led to the show having a short run.
Be sure to catch up on everything happening with The Young and the Restless right now. Come back here often for The Young and the Restless spoilers, news, and updates.