The Young and the Restless (Y&R) Spoilers: Summer and Kyle Return, Joins Family in Tuscany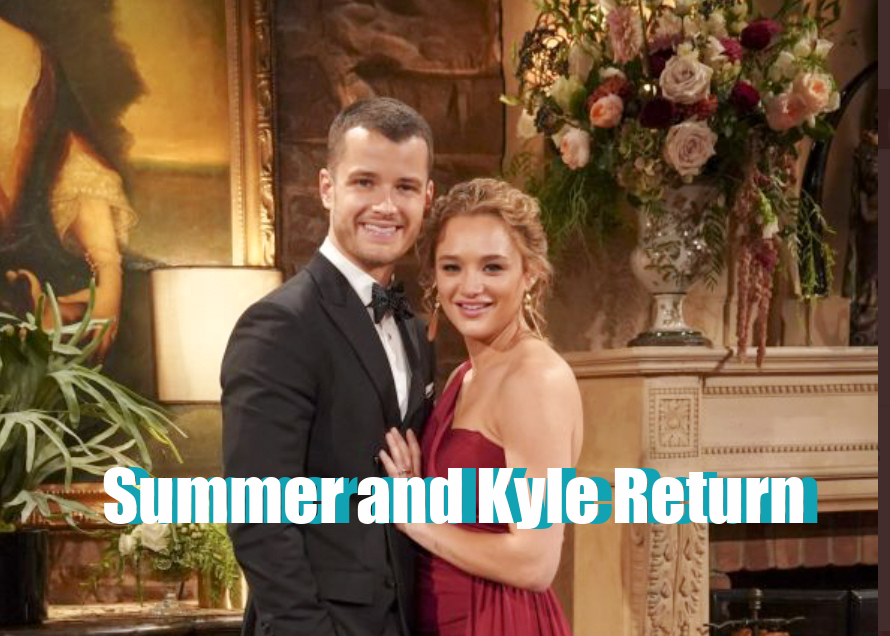 The Young and the Restless spoilers and updates tease that Kyle Abbott (Michael Mealor) and Summer Newman (Hunter King) will return to join their family in Tuscany for Victoria Newman (Amelia Heinle) and Locke's (Richard Burgi) wedding.
The newlyweds will show up with Harrison Locke (Kellen Enriquez) to help Victoria with her big day. They will also fill everyone one about their nuptials, which took place offscreen.
Billy Tries To Stop Victoria and Ashland's Wedding
While everyone else is excited for Victoria to exchange vows with Ashland, Billy Abbott (Jason Thompson) has made it his mission to stop it. He'll confront Ashland but the latter won't budge. He'll tell Billy that he's already confessed to Victoria and she already knows everything about his past.
Billy's Plan Fails
Victor Newman (Eric Braeden) will walk in on the conversation and will team up with Ashland against Billy. They'll let Billy know that he paid a lot for information that he can't use after all. He may not be able to stop the nuptials but he still sitting on a story that could do a lot of damage if published. Billy will then talk to Lily Winters (Christell Khalil) about it at ChancComm.
Preview for next week.

LoL Sally sneaking around with that dress. 💀#YR pic.twitter.com/yHY5NDg8iX

— Sharon & Rey (@Team_Shey) October 7, 2021
Sally Moves on With Her Dress Scheme
Sally Spectra (Courtney Hope) will manage to bring her dress into Victoria's room where she'll put the gown inside the armoire. She'll be forced to hide while clutching the old gown when Victoria enters the room unexpectedly. Victoria will eventually realize what Sally's been up to and she won't be happy. But she'll love the dress that Sally made and will end up wearing it for her wedding.
Phyllis Pressures Nick To Take The Win
As for Phyllis Summers (Michelle Stafford), she'll pressure Nick to accept Victoria's offer of reconciliation when she didn't object to Nick attending her wedding. Phyllis thinks Nick should be happy about it so he won't miss out on family memories. She continues to argue that maybe Victoria really wants him to be present at her wedding. But Nick will insist that maybe it's better if he and Phyllis just leave because he can't stand the idea that he's there just because Victoria is merely tolerating him. But Phyllis will convince Nick to stay especially since Kyle and Summer are coming to the wedding, too.
Be sure to catch up on everything happening with The Young and the Restless right now. Come back here often for The Young and the Restless spoilers, news, and updates.