The Young and the Restless Spoilers: Phyllis and Jack Spark Sizzles – Nick Panics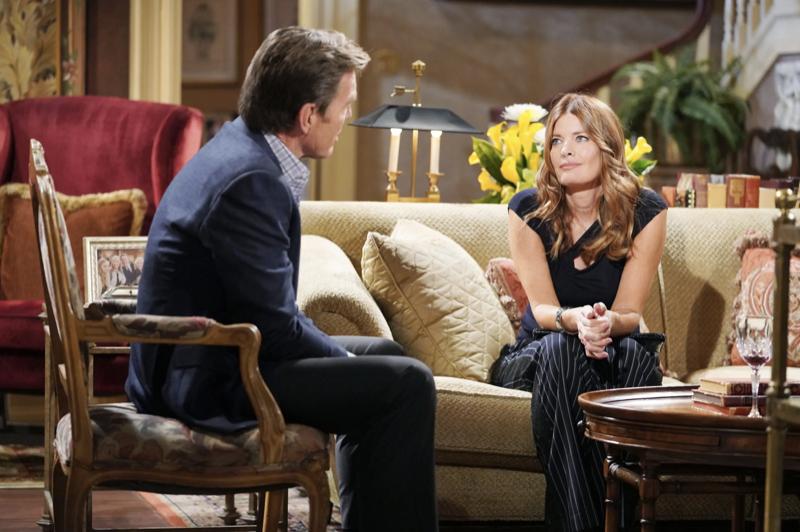 The Young and the Restless (Y&R) spoilers document that Phyllis Summers (Michelle Stafford) is uncertain. Maybe that demeanor reflects her longstanding stance toward the Newman family. Nick Newman (Joshua Morrow) and Summer Newman Abbott (Hunter King) are the only members of the clan Phyllis cares about.
Phyllis could blame the palazzo. Viewers know, she basically did that on Y&R.
Stafford's character does not like that projected Victoria Newman Locke's (Amelia Heinle) ceremony upstaged her daughter's nuptials. Hardcore fans are also wondering why they were not allowed to see Skyle marry, even if Summer and Kyle Abbott (Michael Mealor) had a simple wedding?
Young And The Restless Spoilers – Before Leaving Genoa City
The Skyle and Vashland weddings were discussed from the summer through to fall. Nick began asking some questions before jetting from Genoa City, Wisconsin, to Milan, Italy, to Tuscany, Italy.
Nick's asks to Phyllis involved their relationship. Under normal circumstances, at this stage in their latest version Phick, that would have implied his desire to become engaged.
However, Jack Abbott's (Peter Bergman) recent soul purge surprised Phyllis and pushed Nick off-center. Morrow's character is not sure whether Phyllis sees Phick as advancing or retaining an indefinite status quo tag.
Y&R Spoilers – Jack Abbott Walks A Fine Line
Jack made an honorable decision. After unexpectedly telling Phyllis that she remains his greatest love, he shared that statement with Nick.
The intention was to remove pressure from Phyllis and come clean with Nick to aid whatever Phick is. Jack does not believe that he and Phyllis have a chance to reconcile because he has been forced to again acknowledge that Nick is the man she loves.
Hardcore fans recall that Jack was crushed by the reality of Phick a few times in days gone by. He survived but has not adjusted his heart where Phyllis is concerned.
Young And The Restless Spoilers – Phyllis Summers Needs A Reason To Leave
Phyllis worked hard to re-earn Nick's faith in her. With that, Phick was reborn and has felt far more stable than earlier versions, including both marriages.
Being older and not wanting to seek drama has allowed both halves of Phick to live in the present. However, if Nick gives Phyllis a reason to doubt his love, then a change in her heart is plausible.
Assuring Nick that she loves and wants to be with him was easy because Phyllis is all-in. But any doubts she develops will allow Nick's recent questions to seem like suggestions. At that potential point in the plot, a Phack comeback will not be far-fetched.
This site is a leading source for everything linked to The Young and the Restless. Check back regularly for Y&R spoilers and news!