General Hospital Star Rebecca Budig Opens Up About Her Postpartum Depression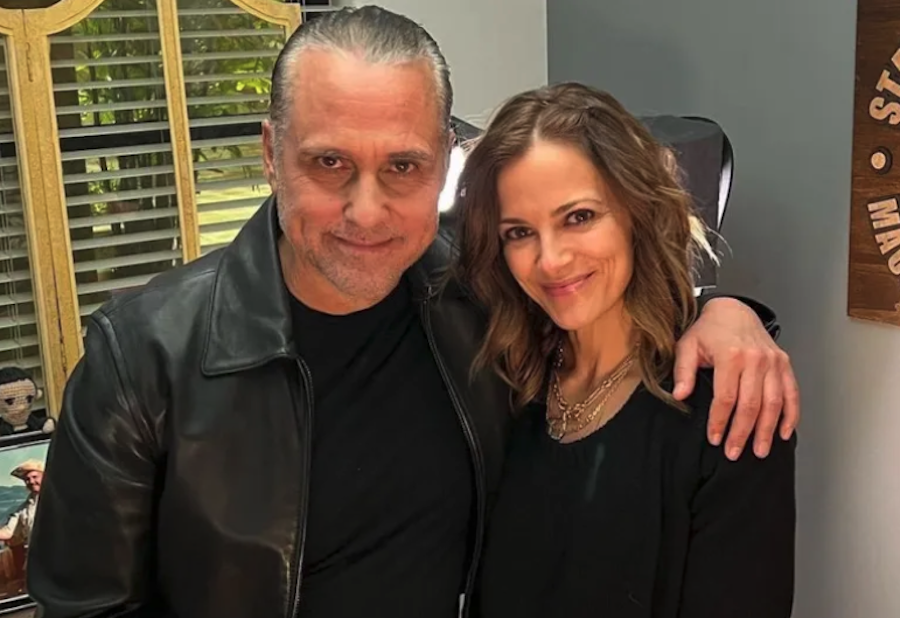 General Hospital star Rebecca Budig recently opened up about her postpartum depression for the very first time. And she talked about it with someone very special in her life. Here's what she has to say.
General Hospital Star Rebecca Budig Opens Up About Her Postpartum Depression
Speaking to her General Hospital co-star Maurice Benard (Sonny Corinthos) on his mental health series State of Mind, Rebecca shared how she managed to deal with some of the very dark thoughts she had soon after her daughter Charlotte was born in 2014.
Rebecca put it this way, "You don't have to have suffered from depression for it to develop. I had both depression and… extreme anxiety. I would do my first set of scenes, I would throw my clothes on, race home just to see her, only have like 10 minutes, and race back to work."
What's more, Rebecca also said that she felt a lot of pressure to breastfeed her daughter at the time. She said, "She wasn't gaining enough so I wasn't producing enough, so I just went down a rabbit hole. I can't even give her this. I didn't take any motherhood classes; I think that contributed to it as well. Not knowing what to do, not knowing how to handle this baby. I was kind of alone. I had my husband, but I didn't have my mom because she couldn't fly, I didn't have my sisters because they had kids. So I didn't have a tribe of people around me. I didn't have anyone taking care of me in that way."
General Hospital Star Rebecca Says She Knew Something Was Wrong After Giving Birth
Rebecca also admits that she knew right away that something was wrong the moment that she gave birth. Explaining how she didn't feel like herself, Rebecca said, "Pervasive sadness… not feeling like a good parent. Internalizing her crying. It was up and down. Sometimes it was worse than others. I tried medication, and it really exacerbated it. I remember the week I first took it, I just really wanted to kill myself."
Until then, let us know what you think by leaving us a line with your thoughts in our comments section below. General Hospital airs weekdays on the ABC network. Check your local listings for times.
Be sure to catch up with everything on GH right now. Come back here often for General Hospital spoilers, news and updates.