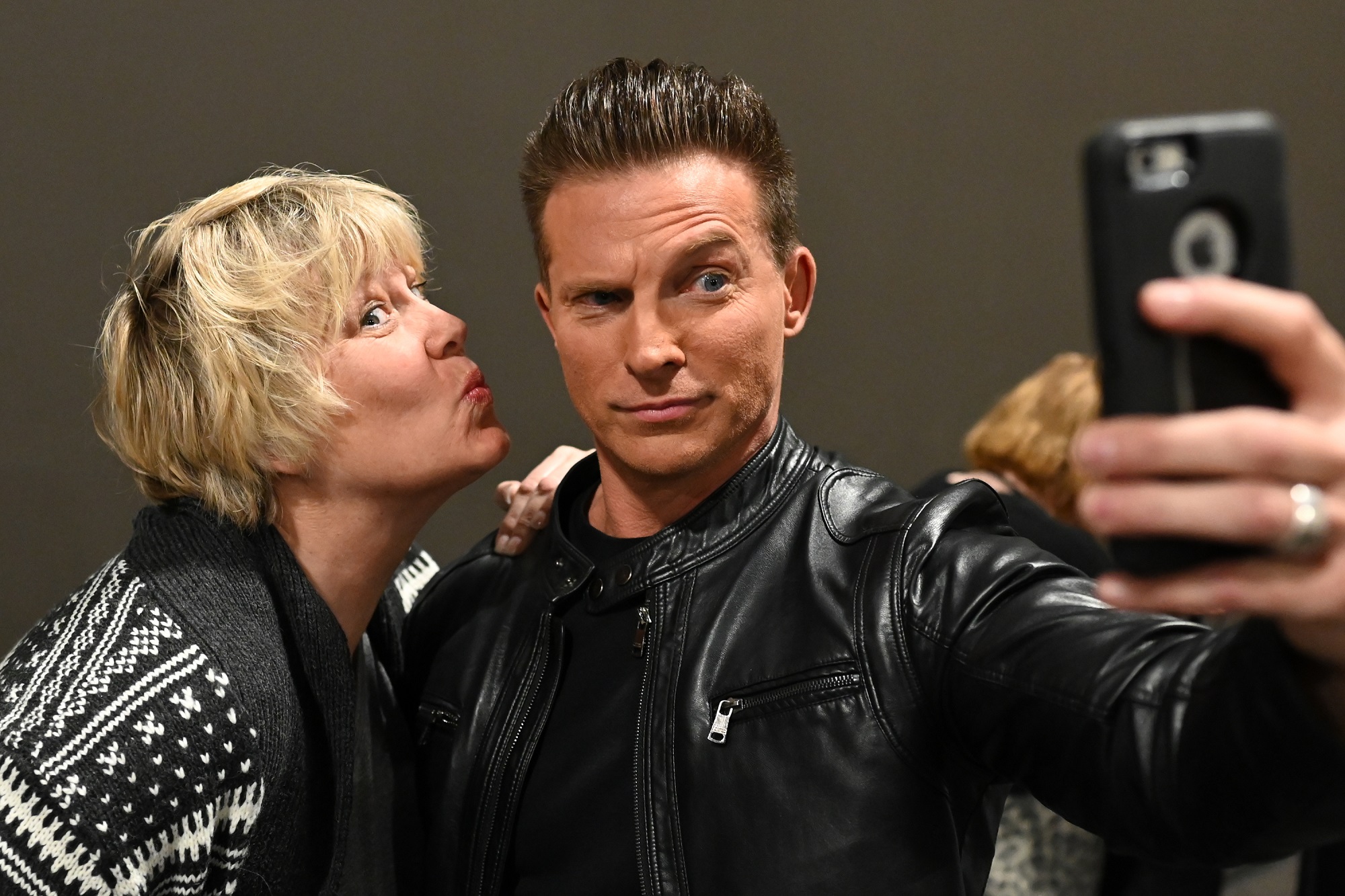 General Hospital spoilers say that he might be gone, but there's no way that he will ever be forgotten. As many fans know by now, both Steve Burton (ex-Jason Morgan) and his co-star Ingo Rademacher (ex-Jasper Jacks) were let go from the hit soap after they both failed to comply with the ABC network's vaccine mandate. And while both actors have made it pretty clear that they never wanted to leave the show in the first place, there's a new petition making the rounds that will hopefully change that. Here's what you need to know.
General Hospital News: New Petition Is Asking ABC To Bring Back Steve Burton
Late last year, Steve addressed his departure from General Hospital with his fans. In a video on his Instagram account, he said that there were a lot of rumors swirling around about his status from the show and wanted to address them personally. He said, "Unfortunately, General Hospital has let me go because of the vaccine mandate. I did apply for my medical and religious exemptions and both of those were denied, which, you know, hurts. But this is about personal freedom to me." 
That said, there is now a Change.org petition asking for the network to reverse their decision to let Steve go. The petition reads: "The show, the network and the producers need to know what a giant mistake they've made.  We, the fans, MUST make our voices heard.  Steve didn't leave us.  He was FORCED out!  Folks, my body my choice DEFINITELY applies here, and not just for Steve.  Steve Burton, as well as Ingo Rademacher have taken a stand and it's fortunate that they can afford to do so."
General Hospital News: What's Next For Steve Burton?
The statement continues, "But there are many others who can't and are facing the same consequences that have cost Steve and Ingo their jobs.  Signing this petition will go a VERY long way to not only showing support for a couple of fan favorites, but it will also help your fellow man.  A person's right to make their own medical decisions WITHOUT prompting from an employer is as basic as their need for oxygen.  Together we can make an impact!!  SAVE STEVE!"
So far the petition has over 7,000 signatures, but is in need of 10,000 to reach its goal. Steve Burton himself has not made any comments about the matter.
Let us know what you think by leaving us a line with your thoughts in our comments section below. General Hospital airs weekdays on the ABC network. Check your local listings for times.
Be sure to catch up with everything on GH right now. Come back here often for General Hospital spoilers, news and updates.