The Young and the Restless POLL: Is Christian LeBlanc The Sexiest Man In The Soap World Now?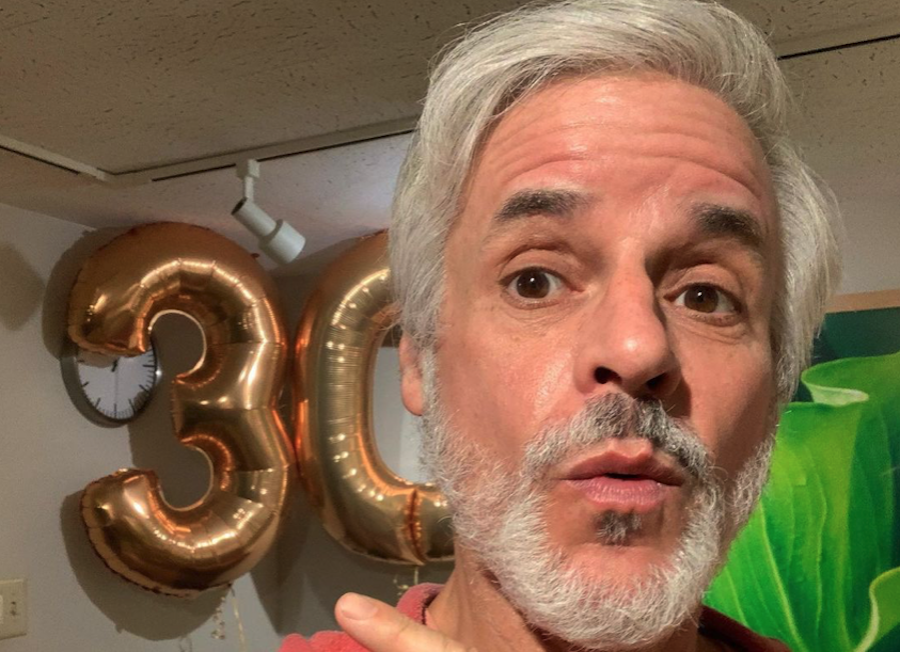 The Young and the Restless star Christian LeBlanc has certainly looked a whole lot different than he did this time two years ago. But hey, it's not like anyone is complaining as the soap world's new "silver fox" is getting attention for all the right reasons these days after he let his natural hair go wild. Here's what he has to say.
The Young and the Restless POLL: Is Christian LeBlanc The Sexiest Man In The Soap World Now?
Christian knows that his gray looks is giving fictional characters like Christian Grey a run for their money. "I gotta tell you," the handsome actor told Soaps in Depth in a new interview. "I got such a response! And more, what surprised me, the studio loved it."
Christian said that one of the reasons why he's gone silver is simply because he simply stopped coloring his hair during the lockdown period of the pandemic. However, he did admit that it took some time for him to get used to his new look. 
"I have to really look at myself on video because it's so different to me," the actor admitted. "I've tried a couple of times to go gray. I had no idea it was like this underneath. Not any. So when that black line started backing up during pandemic… wow! And it feels so good, I gotta say. It puts you in a whole new category and I'm kind of loving it. And it's good hair. The hairdresser told me. Ladies pay for that hair!"
The Young and the Restless POLL: Fans Are Loving Christian's New Look
That said, it's without a doubt that many of Christian's fans now believe that he is perhaps one of the most sexiest men in the daytime television, if not the sexiest man alive. Who knew that adding a little grey would make The Young and the Restless fans go crazy over his new look, right? Here's hoping that Christian keeps his gray locks and that he doesn't go back to dyeing his hair because we love the way that he looks on the canvas. The man's got it all: talent, charm, and a whole lot of sexiness! Tell us, do you think Christian LeBlanc is the sexiest man in soaps? 
In the meantime, let us know what you think by leaving us a line with your thoughts in our comments section below. The Young and the Restless airs weekdays on the CBS network. Check your local listings for times.
Be sure to catch up with everything on Y&R right now. Come back here often for The Young and the Restless spoilers, news and updates.