General Hospital News: Here's Why Fans Are Criticizing The Casting Of Willow's Baby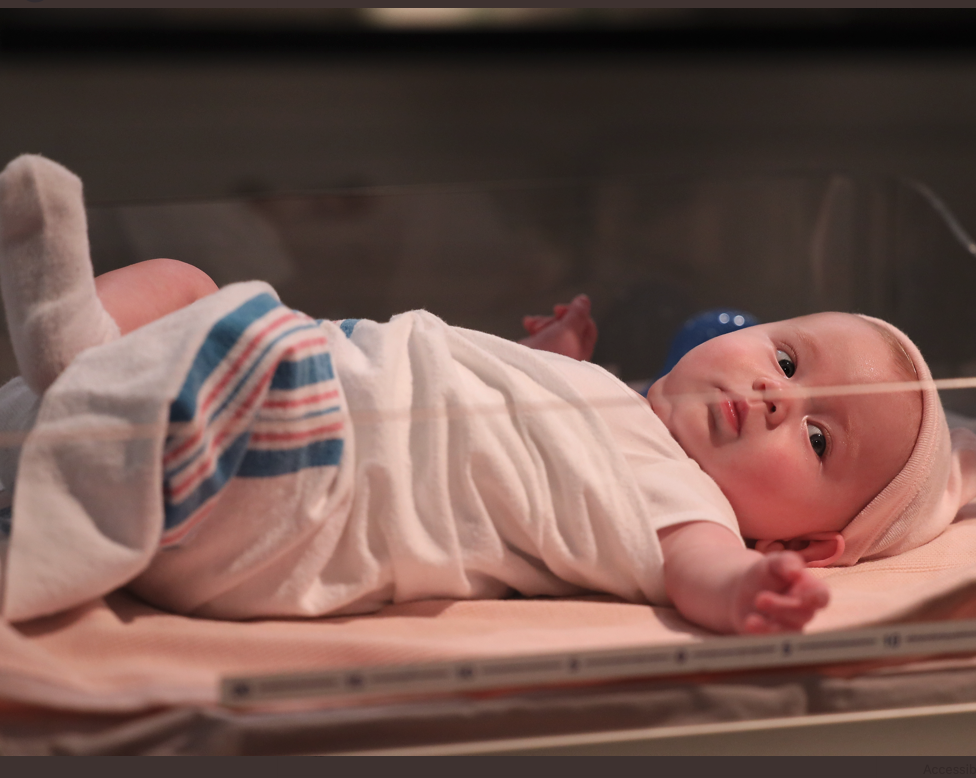 General Hospital spoilers say that while fans are well aware of the fact that this is just a daytime television show, some people think that the producers could do a better job at the casting. In fact, a lot of people seem to be up in arms over the casting of Willow's baby and for this reason, too. Here's what you need to know.
General Hospital News: Here's Why Fans Are Criticizing The Casting Of Willow's Baby
While there's no doubt that every newborn baby is a cute one, some people think that Willow's baby is anything but a newborn. In fact, the tot looks like she's ready to start filling out college applications. Ok, we might be kidding on that one but there's no denying that the baby is big and some fans just don't like that the baby could have looked a little more realistic in this storyline, especially if she was meant to be born premature.
Of course, it didn't take long at all for both General Hospital fans and critics alike to comment about the casting of Willow's baby. Many of them wrote, "That baby is so big! Next week it will be Willow must cope as her daughter goes off to College. And you're still trying to tell us that baby is premature. She's gonna crawl out of the isolette any minute," along with, "She was so nervous to deliver a few weeks early and ending up having a 12 pound baby? Lol. That baby would have been 16 pounds if she delivered when she was due. They could have done a little better job with the casting."
General Hospital News: What's Next For Willow And Her Tot?
Another critic wrote, "The show's production value and continuity are just ridiculous lately. That is not even close to a newborn baby. But, wasn't she supposed to be premature?My son was 3 months premature. Weighed 1lb 12oz. Barely 12 inches. Would have been nice to see them work that storyline."
And then there was this comment, too: "This s/l has gone on and on, until it stopped being entertaining. Now we have a baby being at least 8 months old being represented as a preemie! The writing on here is terrible! Good thing she had a C-Section cause that would have hurt like hell."
Let us know what you think by leaving us a line with your thoughts in our comments section below. General Hospital airs weekdays on the ABC network. Check your local listings for times.
Be sure to catch up with everything on GH right now. Come back here often for General Hospital spoilers, news and updates.