The Young and the Restless Star Eileen Davidson's Brief Absence Explained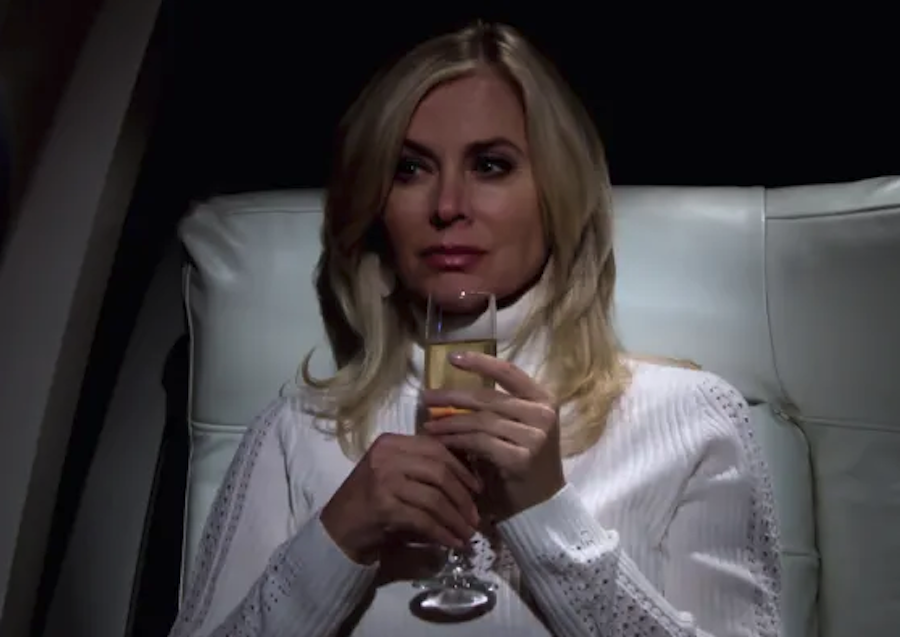 The Young and the Restless star Eileen Davidson is back. While there were a lot of fans who couldn't help but scratch their heads when she announced that she was leaving the show, it looks like her departure was a brief one as her character Ashley Abbott is now back in Genoa City. Here's what you need to know.
The Young and the Restless Star Eileen Davidson's Brief Absence Explained
Back in September, it looked like Ashley was taking a long break from Genoa City. During an episode of The Young and the Restless, Tucker sent Ashley a text message that said, "Are you up for a trip to Paris? Honeymoon? Meet me at the airport. I need to get away from all of this."
Needless to say, it didn't take very long for Ashley to dip. Well, now it looks like she's back and ready for action. Some viewers speculate that Eileen just took an extended vacation from the show to spend time with her family members. Many The Young and the Restless fans had a lot to say about the matter on social media. Some even commented, "I hope her return is a new story and not just a repeat of taking back Jabot or getting back to Tucker and joining him in his quest for Jabot. But if all her return is going to be about is taking down Diane and taking over Jabot, I'll bow out til Davidson bows out again," along with, "She always is elegant, especially when wearing jeans and a sweater. I am so glad her absence must have just been a longer summer vacation. Maybe with their son in college she wanted to spend some time with him before he headed back. The timing fits."
The Young and the Restless Spoilers: What's Next For Ashley Abbott?
And then there was this comment as well: "You know those Abbott clan they stick together so I'm wondering if Ashley will be the secret weapon against Tucker to help Jack and Jabot. The loose cannon is Kyle. I think Diane is going to be even more determined to undermine Billy for Kyle to take his position back and this is where we will see shades of gray from Diane and this could cause some minor tension between her and Jack."
So far Eileen herself has not made any comments about the matter.
It goes without saying that The Young and the Restless fans will have to tune in to find out what will happen next. In the meantime, let us know what you think by leaving us a line with your thoughts in our comments section below. The Young and the Restless airs weekdays on the CBS network. Check your local listings for times.
Be sure to catch up with everything on Y&R right now. Come back here often for The Young and the Restless spoilers, news and updates.