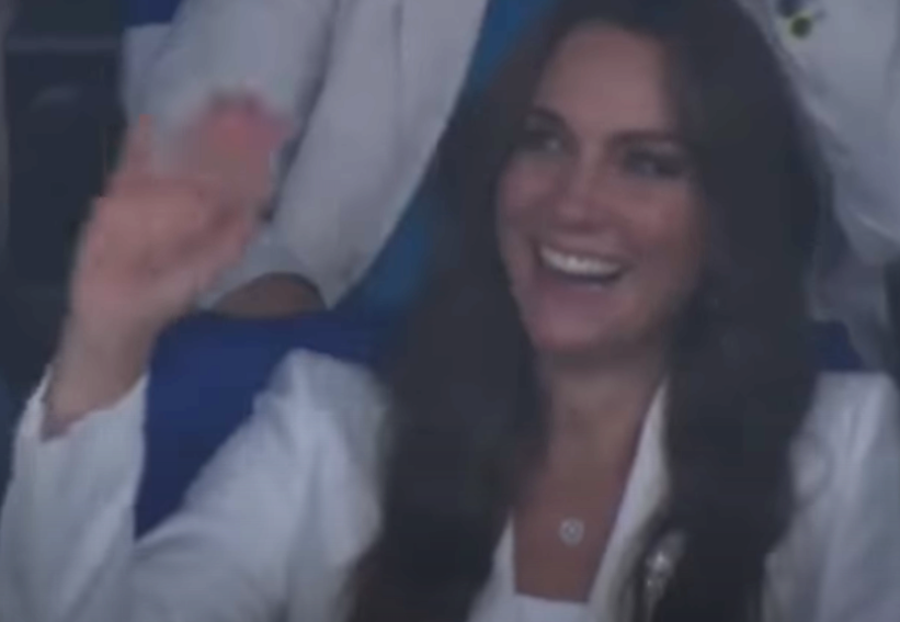 Kate Middleton went missing from England's Rugby World Cup semifinal. Even though England had lost to South Africa, a lot of people couldn't help but wonder why the Princess of Wales, who is the patron of England's Rugby Association, was not there to help support the team. Here's what you need to know.
Kate Middleton Went Missing From England's Rugby World Cup Semifinal
The Daily Mail columnist Rebecca English, who is very much a pro-Wales Royal Rota supporter, suggested on Twitter that Kate Middleton had skipped the match to be with her children for their half-time break from school. However, she did add that she expected the entire family – with Prince William no less – "to be glued to the match, though, and she is likely to publicly congratulate the team on their success in the tournament, win or lose," she wrote on Twitter.
Still, many people couldn't help but wonder why Kate Middleton would miss such an important game. It goes without saying that many royal fans and critics alike had a lot to say about the matter on social media. Some even commented with, "Well one would think the patron would show up wouldn't they? Of course you can't expect Can't to come when she is vacationing. Please with this lazy mess even George went to a match on his first day of vacation. They need a new patron," along with, "I'm South African and we watched the game on Saturday. My husband, who couldn't be less interested in royals, asked me if the royals were there. Even he expected it. Very poor showing from them again."
Royal Family News: What's Next For Kate Middleton?
Another critic wrote, "Is she lazy? Yeah, no doubt. But there's also something wrong. I'm honestly surprised that more of these patronages don't start calling them out. They don't seem to bring anything AT ALL to the table. Are these organizations allowed to just decide that a royal patron is unnecessary and ditch them?"
So far Kensington Palace has not made any comments about the matter. Watch this space.
Tell us, what do you think of this story? Drop us a line in our comments section below with your thoughts. Also, don't forget to come back right here for all the latest news and gossip about all of your favorite British royals, Hollywood actors, and reality television stars. We've got you covered.