General Hospital News: Nancy Lee Grahn Has A Very Special Message For Genie Francis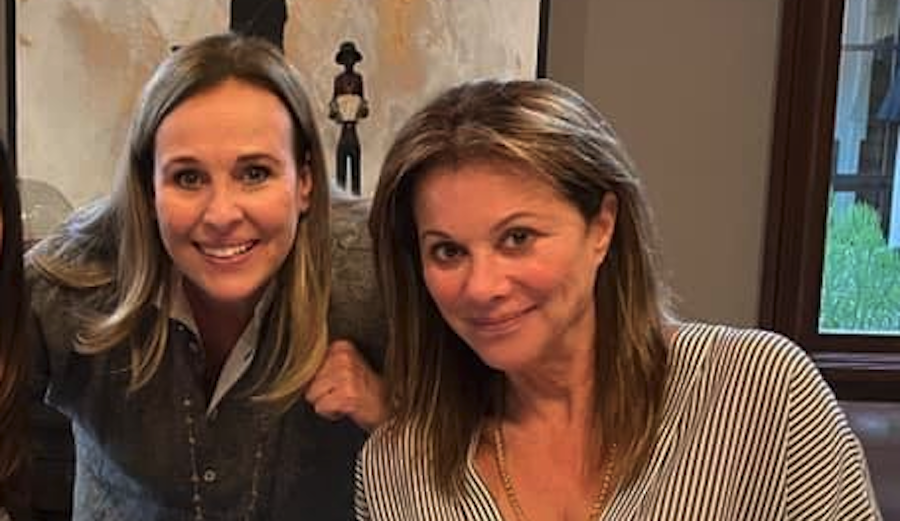 General Hospital news says that when Nancy Lee Grahn (Alexis Davis) has something to say, you better believe that the entire room is going to sit up and listen. And while the very outspoken actress usually has something to say about her castmates, COVID-19, and vaccinations, this time around she's keeping things less controversial. Here's what she has to say!
General Hospital News: Nancy Lee Grahn Has A Very Special Message For Genie Francis
As many fans know by now, Genie is celebrating her 45th anniversary in Port Charles. It's a huge milestone and of course, her co-stars and her fans have been celebrating with her all week. Nancy took to her Twitter account to write, "Cheers to my sweet friend @GenieFrancis on her magnificent 45th @GeneralHospital anniversary, and for letting me lust after her husband. Love you both! @jonathansfrakes."
Of course, it didn't take long at all for Nancy's fans to react to her tweet. While Genie made it clear that she has nothing but love for her co-star, her other followers commented with, "While I totally get the @jonathansfrakes lust, I most enjoy watching those TNG cast panel/Q&A fan videos on YouTube. Especially those with him and Brent Spiner. They are hilarious," along with, "45 years that's quite a milestone. I think Luke is the only one who has ever called Alexis, Natasha which is an awesome name for a storyline of some kind."
General Hospital News: Nancy Has Nothing But Love For Genie
Another fan wrote, "I mean can we all just take a second to realize how cool @GenieFrancis is? I grew up watching #GH as a way to bond with my late dad. Oddly enough, we also bonded over The Next Generation. Coincidence…I think not! Congratulations! #legend."
And then this fan pointed out this General Hospital memory, "I remember my mom watching General Hospital when Genie Francis started as Laura. When Laura killed David Hamilton, and Leslie tried to take the blame, I had no idea it was the start of a life long obsession with watching shows with a serial format."
Calling Genie Francis a legend is something that we can all agree with, right? Let us know what you think in your comments section below. Also, don't forget that General Hospital airs weekdays on the ABC network. Check your local listings for times.
Be sure to catch up with everything on GH right now. Come back here often for General Hospital spoilers, news and updates.