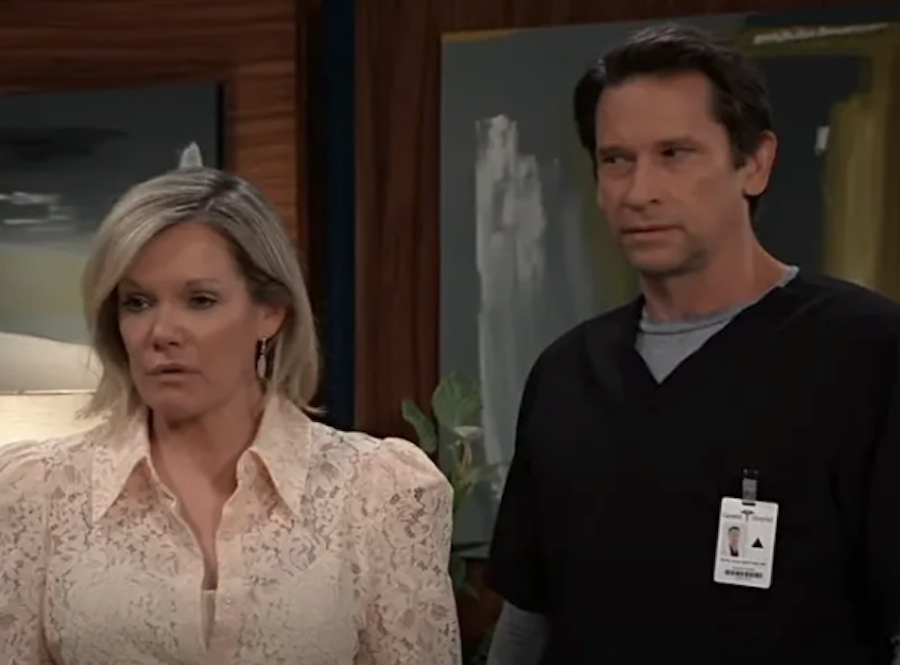 General Hospital spoilers say that Austin is still very much a mystery to Ava Jerome. At least, that's what her portrayer, Maura West believes. In a new interview with Soap Opera Digest, the blonde beauty opened up about Ava's relationship with Austin and how he's still a mystery to her. Here's what she has to say.
General Hospital Spoilers: Austin Is Still A Mystery To Ava
Maura told the publication in her interview with after the two of them hooked up, Ava tried to run out of there as fast as possible. And who can blame her, right? Recalling that season, Maura said, "I kind of giggled at that, too! Yeah, she was not expecting that [roll in the hay]. She's not ready for that relationship; she's not sure she wants that relationship! But, you know, there's something irresistible about that Roger Howarth that comes through into Austin!"
Maura added, "When somebody knows a dark secret, in her words, you either have to kill them or you're sort of at their mercy. I mean, those are her options. And she's sort of at his mercy. And at the cousin's too; she's at Mason's mercy."
Now, as far as where they are headed together, Maura suggests that even Ava doesn't know the answer to that question. They actress explained, "He's still kind of a mystery to her. She doesn't really understand who he is. Why is he the way that he is? How is he beholden to Mason? All that stuff is still a mystery to her and there is something about that, about the mystery of it, that's kind of a turn-on for sure."
General Hospital Spoilers: What's Next For Ava And Austin?
Many General Hospital fans have commented on the matter with, "First, he was supposed to be fighting for his place in the Quartermaine family. Next, they dropped that, and he has not even been in their orbit since. Then they flirted around with a Maxi pairing and that led to nothing. After that, it was Britt. Now there is some secret unknown villain plot with Ava roped in and now Sonny," along with, "To me Roger Howarth and Michael Easton are only on General Hospital based on their legacy from other ABC soaps. Yet, are the most unnecessary actors unless they were playing a legacy character recast."
With that said, General Hospital fans will have to tune in to find out what will happen next! Watch this space as we have a feeling there is so much more to come. Meanwhile, let us know what you think by leaving us a line with your thoughts in our comments section below. General Hospital airs weekdays on the ABC network. Check your local listings for times.
Be sure to catch up with everything on GH right now. Come back here often for General Hospital spoilers, news and updates.