General Hospital Spoilers: Kelly Thiebaud Not Happy With Britt Westbourne's Death?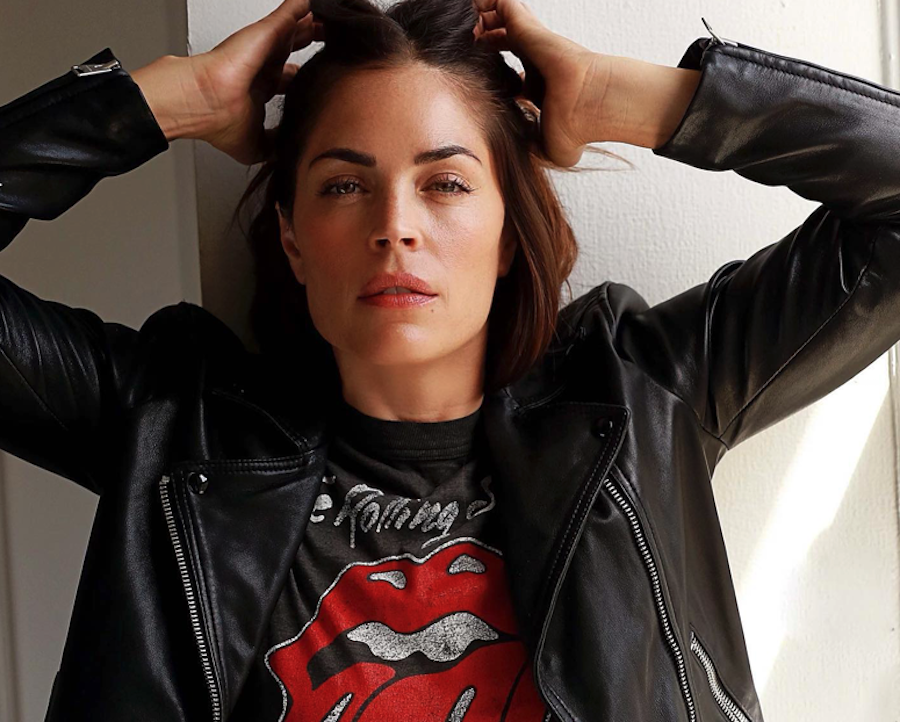 Well, this sure comes as a surprise. General Hospital alum Kelly Thiebaud hints that she wasn't really happy with her character Britt Westbourne's death on the show. Here's what she has to say.
General Hospital Spoilers: Kelly Thiebaud Not Happy With Britt Westbourne's Death?
Speaking to Michal Fairman TV in a new interview, Kelly said that she and her best friend Parry Shen (Brad) belted out Aretha Franklin and George Michael's duet "I Knew You Were Waiting (For Me)" at Britt's farewell bash. Recalling the moment, she said, "And the way that they did it, with the party, was so beautiful. I got to sing with Brad and Parry and it felt very special, and I thought that they really sent her out in a good way. I wasn't generally happy about the way she went, but we can talk about that later."
When asked about Britt's death scenes, Kelly explained, "And with the Hook, at the end of it all, I didn't mind it. I was trying to find where it would allow me to show the audience that, at the at moment, she was choosing to let this killer her instead of Huntingdon's. And maybe it came off that way; I don't think it really did, but I was trying to find a way to say that, but it wasn't in the words. There wasn't really a moment where I could. So you know, I thought Kathleen [Gati, Obrecht] did a wonderful job. There were some things about my performance that I would totally change."
General Hospital Spoilers: What's Next For Kelly?
Earlier this month, Kelly opened up about her decision to leave General Hospital. She says that it definitely wasn't an easy one to make. She put it this way, "There are so many different aspects of it, honestly. One is that I'm in love and have been doing long-distance for almost a year now and my partner cannot move to the States at the moment. But also, as a lot of people who have followed me on the show know, I am very interested in doing other things with my career. As much as I love Britt and I love the fans and I love working on GENERAL HOSPITAL, I just felt like I had to leave and go and pursue those other dreams and goals of mine, because being [on GH full time] doesn't really allow the flexibility to do other projects. So those were the two biggest factors in my decision."
When asked when she made the decision, Kelly said, "This has been something I knew [was inevitable]. My return to the show [in 2020] was only supposed to be temporary and to be quite frank, it was only because of my relationship with Steve [Burton, ex-Jason] and our characters falling in love with each other and having something really magical happen between us that made me want to stay, so I agreed to stay longer. I was very clear with the writers and Frank [Valentini, executive producer] about that. We were all really excited to go on this journey, and then the whole bomb dropped [with Burton departing the show in 2021] and I was really disappointed about that. It was like, "What just happened? I stayed on the show for this storyline!" 
Let us know what you think by leaving us a line with your thoughts in our comments section below. General Hospital airs weekdays on the ABC network. Check your local listings for times.
Be sure to catch up with everything on GH right now. Come back here often for General Hospital spoilers, news and updates.