The Young and the Restless Spoilers: Hayley Erin's Fast Exit From The Soap Revealed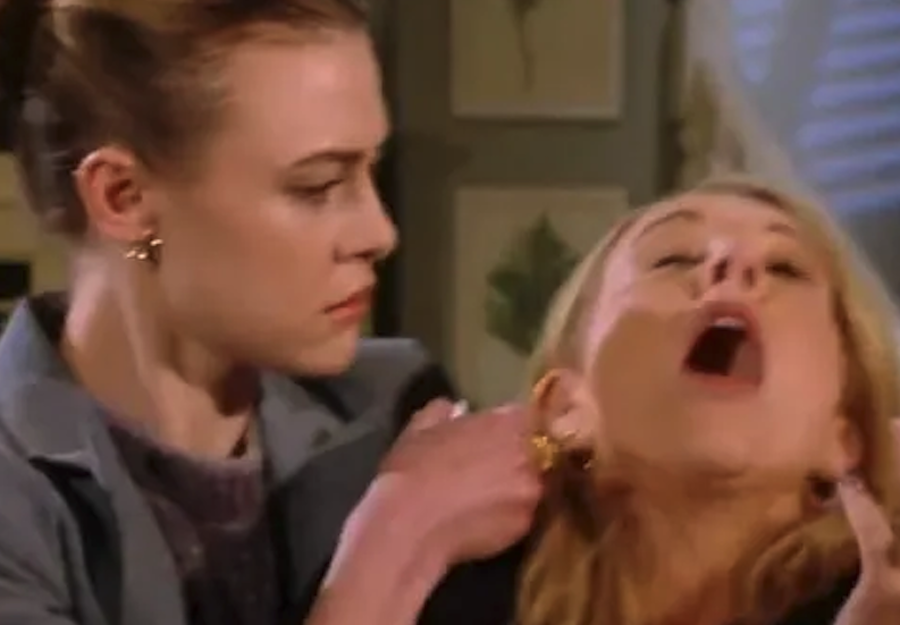 The Young and the Restless spoilers say that Hayley Erin's fast exit from the soap has been revealed. Keep reading below for everything you need to know.
The Young and the Restless Spoilers: Hayley Erin's Fast Exit From The Soap Revealed
According to the latest episode of The Young and the Restless, everyone saw how Hayley's character Claire Grace quickly became the new villain in town and drugged and kidnapped Nikki Newman.
It seems like Claire will only manage to keep Nikki hostage for a short time seeing how Victor Newman will do whatever it takes to bring his wife back.
Not only that, but there will also be hell to pay as there's no way that Claire will be able to get away with this dirty deed and walk the streets of Genoa City and get away with it, too.
Something tells us that she'll be gone in no time, just like so many other short-term villains on the soap.
Needless to say, many The Young and the Restless fans have had a lot to say about this storyline on social media.
Some even commented with, "Ugh. I guess Hayley Erin is only a short-term character in some nonsensical story. She should have been cast as Abigail. I just don't get the speed at telling this story as developing it would make me want to see Claire get help after Nikki is saved and to stick around," along with, "I have zero faith in JG's ability to write a good story, but of course, I'm hoping there's a good reason for Claire to be doing what she's doing to Nikki. I bet it'll all be wrapped up in 5 days like Cameron, Chance, Victor's dementia, etc."
The Young and the Restless Spoilers: What's Next For Claire Grace?
Now, so far Hayley herself has not made any comments about the matter, but seeing how she's only in the Los Angeles area short-term, there's a very good chance that she will be exiting The Young and the Restless sooner than everyone had thought.
After all, Hayley does live full-time right now with her husband, Adam Fergus, and their twins back in his native Ireland.
Tell us, what do you think of this story? Let us know in the comments section below.
Also, come back right here for all the latest news and spoilers on your favorite daytime television shows including General Hospital, Days of Our Lives, The Young and the Restless and The Bold and the Beautiful.