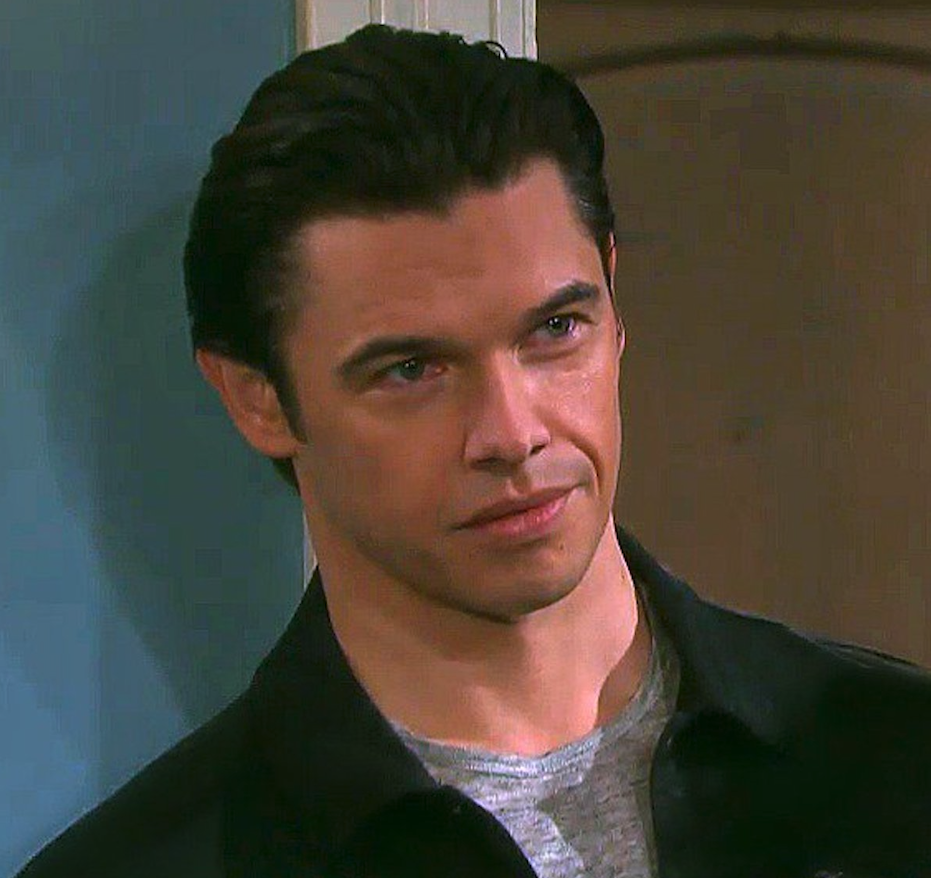 Days of Our Lives spoilers say that if there's anything that we've learned about Xander Cook (Paul Telfer) over the years, it's that he's not the kind of person who would give up on love. And if there's one person that he loves more than anything, it's Sarah Horton (Linsey Godfrey). Xander will visit Sarah at the hospital, who is still in a child-like state, and will urge Maggie to use the antidote before it's too late. Keep reading below for all of the spoilers you need to know.
Days of Our Lives Spoilers: Xander Urges Sarah To Get The Antidote
According to the latest edition of Soap Opera Digest, it doesn't appear as though Sarah is doing too well. Just as Sarah enters a catatonic-like state, Kayla reports that the scans indicate that Sarah's condition is deteriorating. Xander absolutely begins to freak out because he doesn't want to lose her.
Paul Telfer, who plays Xander on the hit NBC soap, puts it this way, "Xander's devastated. But at the same time, that's his trump card to Maggie. If they are going to lose Sarah either way, isn't it worth the risk of giving this drug?"
Days of Our Lives spoilers say that Maggie finally gives in and agrees to give Sarah the antidote. The moment that Sarah comes up again, she says Xander's name. Paul continues, "Xander thinks, 'That's it. The day is saved. Sarah is saved. Everything is going to go back to the way it was.'"
Days of Our Lives Spoilers: What's Next For Xander And Sarah?
And while both Xander and Maggie are thrilled that Sarah looks like she's back to normal again, Xander especially is worried about her future and how he's going to protect her from this point forward. The moment that Xander and Sarah are alone, they kiss. Paul says, "Obviously, there's passion and all that, but really it's just reconciliation. It's more joy and relief."
Yet, that joy and relief is not going to last very long as Sarah tells Xander something that is going to put a shock to his system.
Needless to say, Days of Our Lives fans will have to tune in to find out what will happen next. In the meantime, let us know what you think by leaving us a line with your thoughts in our comments section below. Days of Our Lives airs weekdays on the NBC network. Check your local listings for times.
Be sure to catch up with everything on DOOL right now. Come back here often for Days of Our Lives spoilers, news and updates.