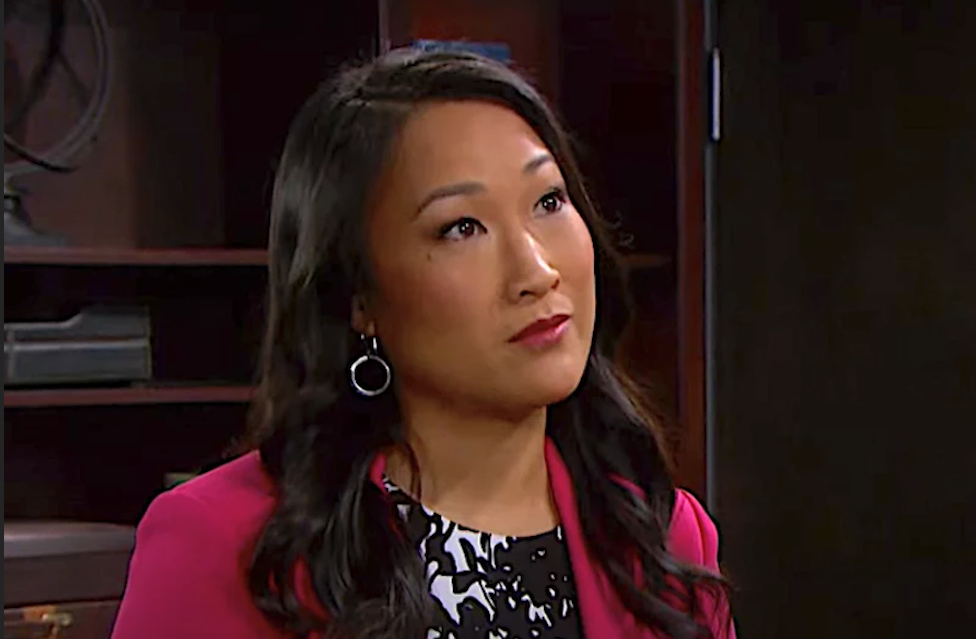 Days of Our Lives spoilers say that a lot of us certainly saw this coming! It looks like Melinda is going to do Nicole dirty by stealing her baby. Keep reading below for everything you need to know.
Days of Our Lives Spoilers: Melinda Does Nicole Dirty!
According to the latest edition of Soap Opera Digest, Melinda is going to come up with a plan for Nicole's baby and it's one that is going to put her in hot water.
After Sloan finds out that she can't adopt a child with Eric because of her own reputation, she decides to tell her husband the truth about Nicole's baby actually being his. But it's Melinda who tries to convince her to not do it.
Actress Tina Huang, who plays Melinda on the hit Peacock soap, puts it this way to the publication in a new interview, "The idea of EJ DiMera raising a baby sort of triggered something for Melinda, and she wants to protect, ultimately.
I know this is a very twisted logic, but she feels like that baby will be safer with Eric. She thinks he'll be a good father. He's a really good person, and she thinks Sloan would be a good mother because of how much Sloan wants to be a mother.
There's something about Melinda buying in [and] selling to herself that this would be the best for this child. I really do think it's in her heart to give this child the best future."
Days of Our Lives Spoilers: What Will Happen To Nicole's Baby?
Unfortunately, Melinda's advice falls on deaf ears for Sloan. Tina continues, "Eric is the rightful father of this baby. So what better place for it to be than with Eric, who also deserves to be the father? The plan is very risky, but Melinda swings big. She swings for the fences."
Days of Our Lives spoilers then say that Melinda decides to find a shady doctor to give the baby a clean bill of health. Then she gives him an offer that he clearly can't refuse. Tina previews, "The plan is not rock solid. It's a big gamble. Melinda's very conflicted about it. She feels terrible about Nicole.
I don't think Melinda wants to hurt Nicole at all. It really is about the scale of how much she doesn't like EJ DiMera and how dangerous she actually thinks he is overall. The positive sides of [this plan] outweigh the doubts and the reservations that she has."
It goes without saying that Days of Our Lives fans will have to tune in each and every day for all of the action! Days of Our Lives airs on the Peacock network. Tell us, what do you think of this story?
Drop us a line in our comments section below with your thoughts. Also, don't forget to come back right here for all the latest news and gossip about all of your favorite British royals, Hollywood actors, and reality television stars. We've got you covered.