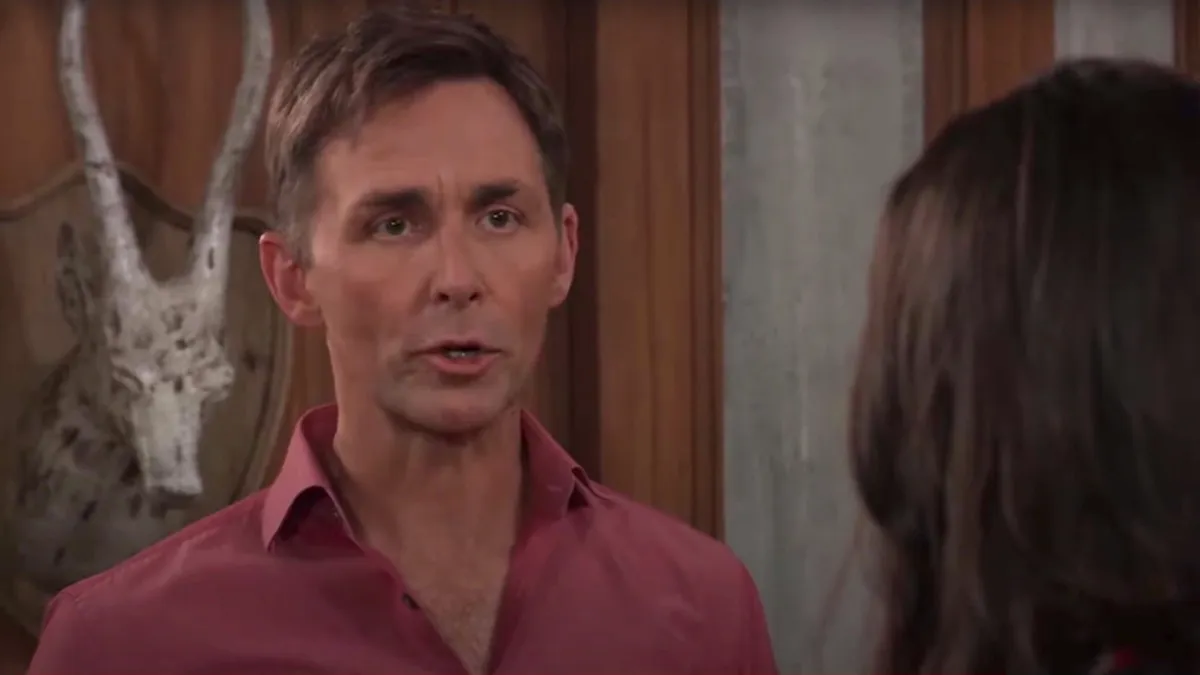 General Hospital spoilers say that James Patrick Stuart sure does have a lot about Valentin's difficult decision he had to make in his latest storyline with Anna and Charlotte. Keep reading below for everything you need to know.
General Hospital News: What's Going On With Valentin?
Speaking to Soap Opera Digest in a new interview, James did admit that it was Valentin's fault that Charlotte got shot after he decided not to tell Anna the truth.
He put it this way, "I mean, I don't know that Valentin has come to terms with that yet. I think that's gonna be a process. One of the reasons I've always rooted for my boy Valentin is that he understands that the truth will set you free.
But he's a traumatized human being. His early formative years were nothing but trauma. and the idea that he could be in a loving relationship where he tells the truth and is genuinely authentic, I think is a fairy tale [for him]. And that works for soap operas."
He continued, "I think the thing that I am aware of is that he's always known that he would never be able to keep Anna. He said it to her in so many words when they were by the Metro Court pool.
She's like, 'What are you thinking of?' He says, 'I can think of a thousand ways I'm gonna lose you.' I believe in the power of attraction and the poor guy, he's making it happen, he's steering into the tree.
The very thing he doesn't want to lose, he's doing everything to make sure that happens, unfortunately. And so yes, of course it's his fault! He should have given her the benefit of the doubt and he should have been honest with her right out of the gate."
General Hospital News: Did Valentin Make The Right Decision?
James also said that his character kept Anna in the dark because he wanted to protect his daughter, which any father would do. The actor explained, "He felt that he was trying to buy time, and by the time he started to doubt whether or not that was the smart thing to do, it was already too late, right?
He'd already waited too long. He felt that there was a the risk that he was going to lose Anna, so it was much better to just stay the course, hopefully get Charlotte some help and brush this under the rug.
And I think that people do tend toward denial. Like I always say, 'Denial ain't just a psychological coping mechanism [laughs]!'"
Meanwhile, let us know what you think by leaving us a line with your thoughts in our comments section below. General Hospital airs weekdays on the ABC network. Check your local listings for times.
Be sure to catch up with everything on GH right now. Come back here often for General Hospital spoilers, news and updates.