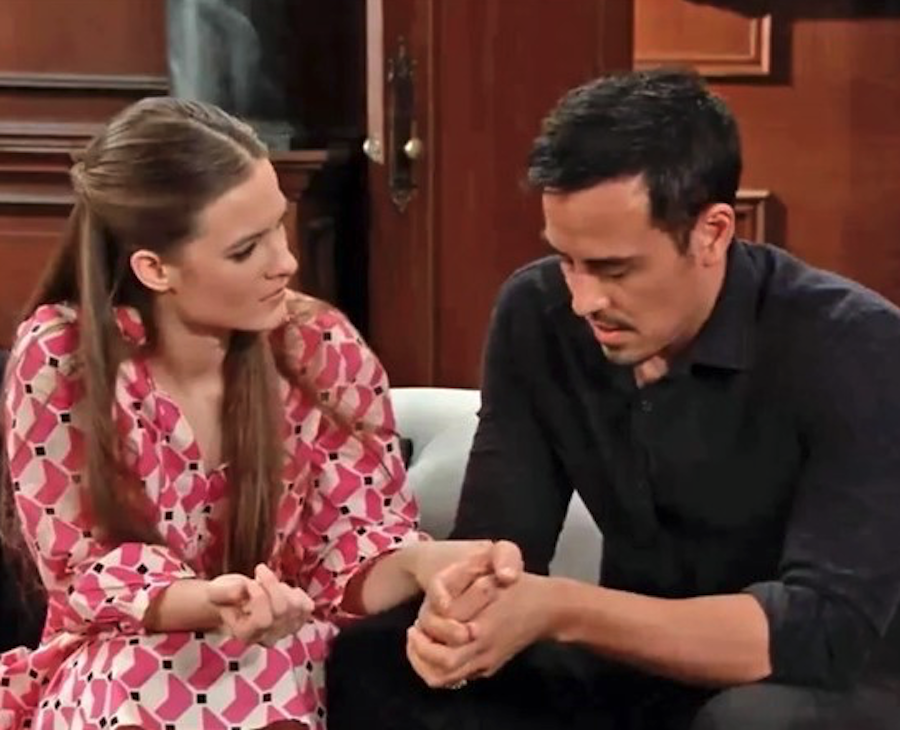 General Hospital spoilers say that if anything, Nikolas Cassadine (Marcus Coloma) should have known better. Yet, Nikolas now can't help but feel nothing but guilt after he slept with Esme (Avery Pohl), as he's worried that his future with both Ava and his son Spencer might be in jeopardy if this little secret of his ever sees the light of day. And of course, Esme being Esme, plans to use this as leverage over Nikolas. Keep reading below for all of the spoilers you need to know.
General Hospital Spoilers: Esme Has Some Leverage Over Nikolas
According to the latest edition of Soap Opera Digest, Esme tells Nikolas not to worry, as she won't tell anyone that the two of them had sex but if there's anything we've learned about Esme over the years, it's that her word means absolutely nothing. 
Speaking to the publication in a new interview, Avery Pohl, who plays Esme on the hit ABC soap, puts it this way, "I think what Esme wants is control, first of all. So, when she's discussing this with Nikolas, of course she is framing it in a way that this is what they both wanted and of course she had his best interests at heart. But at the end of the day, she just wants the power for blackmail. And she doesn't want to run the risk of him outing her. It's really just a power play. She hold all the cards, and she knows that she does."
General Hospital spoilers say that while Esme might feel like a "winner" by sleeping with Nikolas, she's not a totally soulless person. At least, not according to her portrayer. 
Avery continued, "I think that she recognizes that Nikolas is going through a lot, and she has also gone through a lot, even just in the last couple of months. I think it does mean something to her that Nikolas is someone who actually understands that."
General Hospital Spoilers: What's Next For Esme And Nikolas?
Now, as far as what's in store for the two of them, some General Hospital spoilers suggest that Esme might become pregnant. Uh-oh! 
Let us know what you think in your comments section below. Also, don't forget that General Hospital airs weekdays on the ABC network. Check your local listings for times.
Be sure to catch up with everything on GH right now. Come back here often for General Hospital spoilers, news and updates.