British Royal News: Prince Harry Arrived Too Late To Say Good-Bye To His Grandmother Queen Elizabeth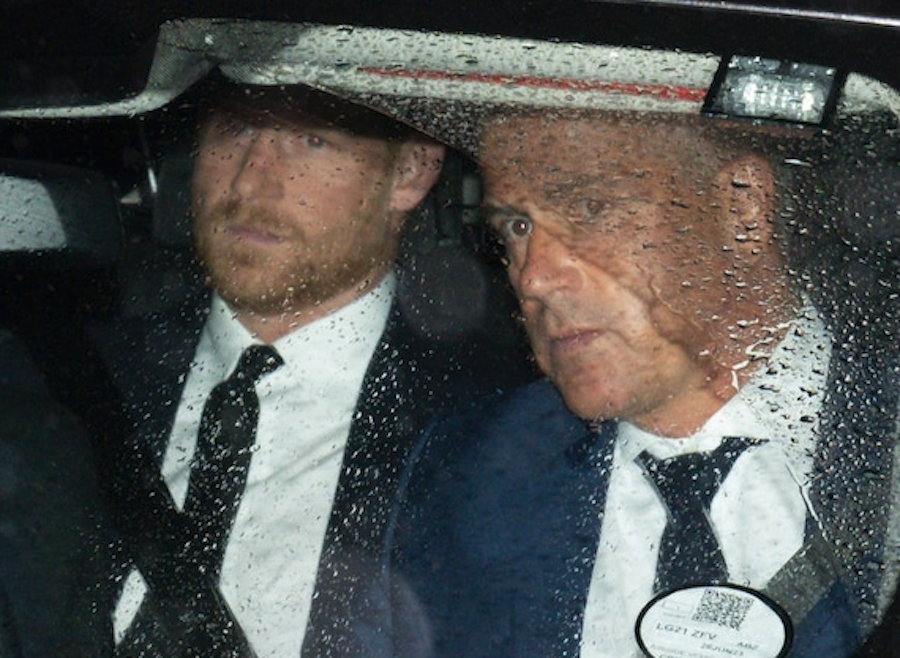 British Royal News says that he did not get a chance to say good-bye. There are new reports that say Prince Harry arrived too late to Balmoral Castle after it was announced that his grandmother Queen Elizabeth was having health concerns on Thursday morning. He made it to Scotland only after it was announced that she had died. Here's what you need to know.
British Royal News: Prince Harry Arrived Too Late To Say Good-Bye To His Grandmother Queen Elizabeth
It was reported earlier in the day that both Prince Harry and Meghan Markle were supposed to make the trip to Scotland together but that later changed because of the "fluid" situation. The Duchess of Sussex stayed back in London. Apparently, the Sussexes were at their Frogmore Cottage home when news broke of the Queen's condition.
Kate Middleton also stayed behind in Windsor as it was her children's first day of school. Now, whether or not Prince Harry was late because of his wife Meghan Markle, no one really knows.
The Royal Family shared an announcement via Twitter that said, "The Queen died peacefully at Balmoral this afternoon. The King and The Queen Consort will remain at Balmoral this evening and will return to London tomorrow."
British Royal News: What's Next For Prince Harry?
The royal was preceded in death by her husband, Prince Philip, who spent more than seven decades supporting the queen. The Duke of Edinburgh, Britain's longest-serving consort, died in April 2021 at age 99. Elizabeth and Philip were married for more than 70 years and had four children: Prince Charles, Princess Anne, Prince Andrew and Prince Edward.
The death of Queen Elizabeth II on Thursday has immediately made her eldest son, Charles, the head of the British monarchy. His formal coronation will — as per tradition as well as "the enormous amount of preparation required" to organize it, the royal family says.
So far Buckingham Palace has not made any additional comments about the matter but we will definitely update you with all of the latest details about the queen's funeral in the coming days ahead. Watch this space.
In the meantime, let us know what you think with your thoughts in our comments section again. Be sure to catch up with everything on the British Royal Family right now. Come back here often for the British Royal Family news and updates.