Prince William And Prince Charles Have Grown Closer Because Of This Reason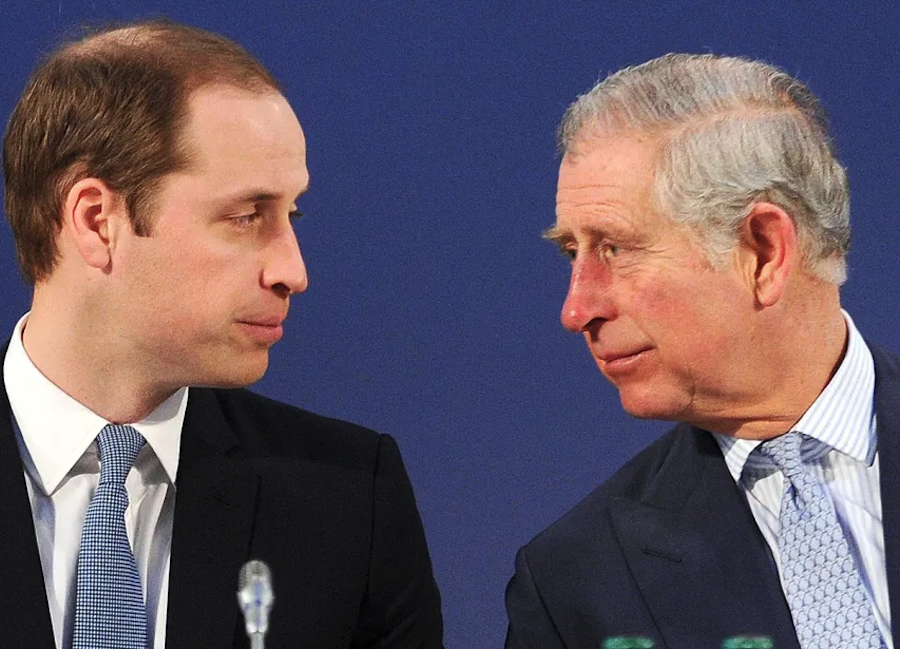 There's nothing like an exclusive, sit-down interview about all of the skeletons in your family's closet that can bring a father and son closer together, right? Well, that was exactly the case between Prince William and Prince Charles after Prince Harry and Meghan Markle sat down for their bombshell of an interview with Oprah Winfrey back in 2021. Because it was so devastating on a seismic level, William and Charles had no choice but to come together in the hopes that they can help repair their reputation. Here's what you need to know.
Prince William And Prince Charles Have Grown Closer Because Of This Reason
According to Tom Sykes of the Daily Mail, William and Charles weren't on the best terms before Harry and Meghan's Oprah interview. Well, it certainly did change everything as the interview forced William and Charles to work together to do some serious damage control.
Sykes put it this way, "It changed everything, forcing father and son to finally fully commit to working together. There seems no reason to disbelieve reports that William was instrumental in the defenestration of Prince Andrew from royal life, another moment of unity. But ultimately, it was Harry who pushed William into Charles' arms with his inflammatory comments to Oprah, including the jibe that he pitied his brother and father because they were trapped in their royal lives. 'Harry forced William to jump, and when the moment came there was no doubt for William which way to go,' says the friend. 'William picked the monarchy, and that has meant working closely with Charles. The relationship is as good as it's ever been in his adult life.'"
British Royal News: What's Next For The Monarchy?
That said, before Megxit was even a term, it was Prince Harry who had a closer relationship with his father before Meghan Markle came into the picture. Sykes continued, " Charles' relationship with Harry was actually understood by most friends of the family to be warmer than his relationship with William when the boys were teenagers and young men (which is part of what has made Harry's attacks of the past two years particularly horrible for Charles). Some have speculated this is because William saw more and understood more of the breakdown of his parents' relationship."
In the meantime, let us know what you think with your thoughts in our comments section again. Be sure to catch up with everything on the British Royal Family right now. Come back here often for the British Royal Family news and updates.