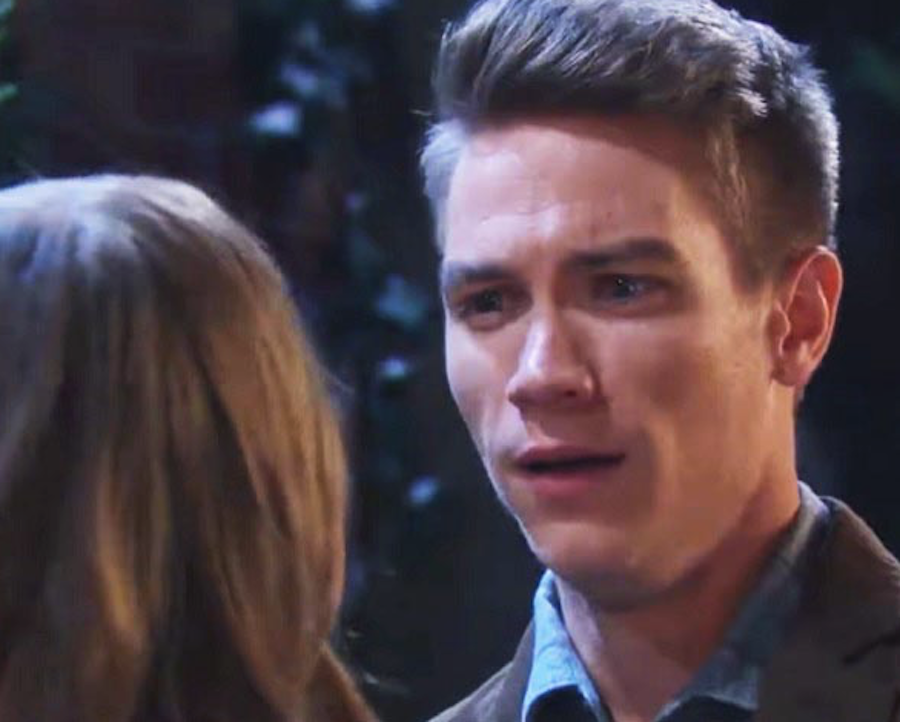 Days of Our Lives spoilers say that Tripp will risk his life for Allie's. When Ciara and Ben pause Allie's ritual to take over their baby's body and soul, Ben gets the wind knocked out of him as he tries to enter the pentagram. However, Ciara manages to rescue her son during the same moment that Allie flees with Johnny chasing after her. At that moment, Tripp also heads off to find Allie. Keep reading below for all of the spoilers you need to know.
Days Of Our Lives Spoilers: Tripp Risks His Life For Allie
Speaking to Soap Opera Digest in a new interview, Lucas Adams, who play Tripp on the hit show puts it this way, "Tripp still very much cares about Allie. That's something that he's finally realizing with all of this. He also realizes that he has to do whatever it takes to get to her and make sure that she's safe."
Days of Our Lives spoilers say that when Tripp and Johnny find Allie at St. Luke's loft, Eric, John and Marlena arrive and attempt an exorcism, but the devil threatens to kill Allie. The moment that Tripp hears that Allie is about to die, his mind and heart both start racing. However, his attempt to save Allie goes awry when the devil enters his body and demands that he kills her. That's when he makes a bold decision.
Lucas says, 'It's, 'I know what I have to do and I'm doing it.'" That's when Tripp throws himself out of the church tower window to stop the devil from harming Allie. "He's doing whatever it takes protect all the people that he loves, because he finally has so many people who love him. In his mind he's like, 'I'm going to protect them the way they've always stood up and protected me.'"
Days Of Our Lives Spoilers: Is Tripp Really Dead?
Needless to say, Days of Our Lives fans will have to tune in to find out what will happen next. In the meantime, let us know what you think by leaving us a line with your thoughts in our comments section below. Days of Our Lives airs weekdays on the NBC network. Check your local listings for times.
Be sure to catch up with everything on DOOL right now. Come back here often for Days of Our Lives spoilers, news and updates.