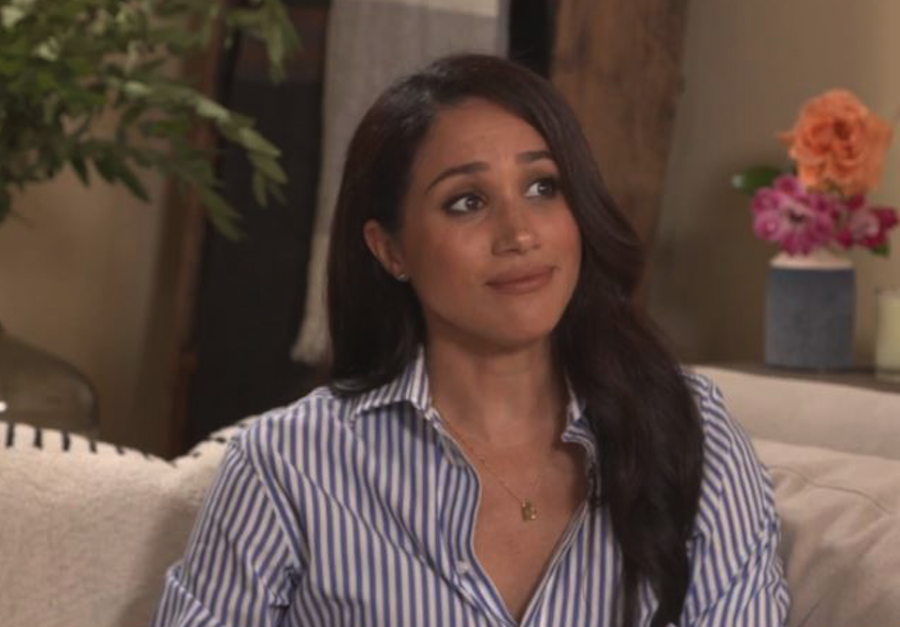 There's a new report that suggests Prince Harry and Meghan Markle might be feeling the pinch. That's because the financially-independent royals are having a hard time keeping the lights on over at their multi-million dollar mansion so much so that they are being forced to pick up as much work as possible. Keep reading below for everything you need to know.
Royal Family News: Prince Harry and Meghan Markle Running Out Of Money?
As many royal fans probably already know by now, Meghan Markle made waves when it was announced that she signed on with the Hollywood talent agency WME. While there were a lot of people who coudln't help but wonder if this meant that she was looking to get back to acting again, that doesn't seem to be the case. Instead, it looks like WME will help Meghan expand her Archewell brand.
With that said, there's a lot of speculation that Prince Harry and Meghan Markle are being force to pick up more work now than ever before simply because they have so many overheard expenses. As many royal fans know, the couple own a $14 million home in Montecito that requires a lot of upcoming. If that weren't enough, the couple are also forced to pay about $2 million for secuirty expenses out of their own pockets. After Harry and Meghan pulled the plug on their working relationship with the royal family, King Charles had refused to pay for their royal security. 
Even though Prince Harry and Meghan Markle have already banked millions thanks to their contracts with the likes of Netflix and Spotify, that might not be enough to cover all of their lifestyle expenses. Meghan is hoping that this new deal with WME will change that as it will give her an opportunity to work on even more projects. One of them might even be a new sitcom that Meghan is looking to produce on her end.
Royal Family News: What's Next For The Sussexes?
So far Harry and Meghan have not made any comments about the matter but we'll update you with all of the latest details as they come in.
Tell us celebrity gossip fans, how do you feel about this story? Contribute to the buzz by dropping us a line with your thoughts in our comments section below. Also, come back here for all the latest news about your favorite Hollywood and reality television stars right here.