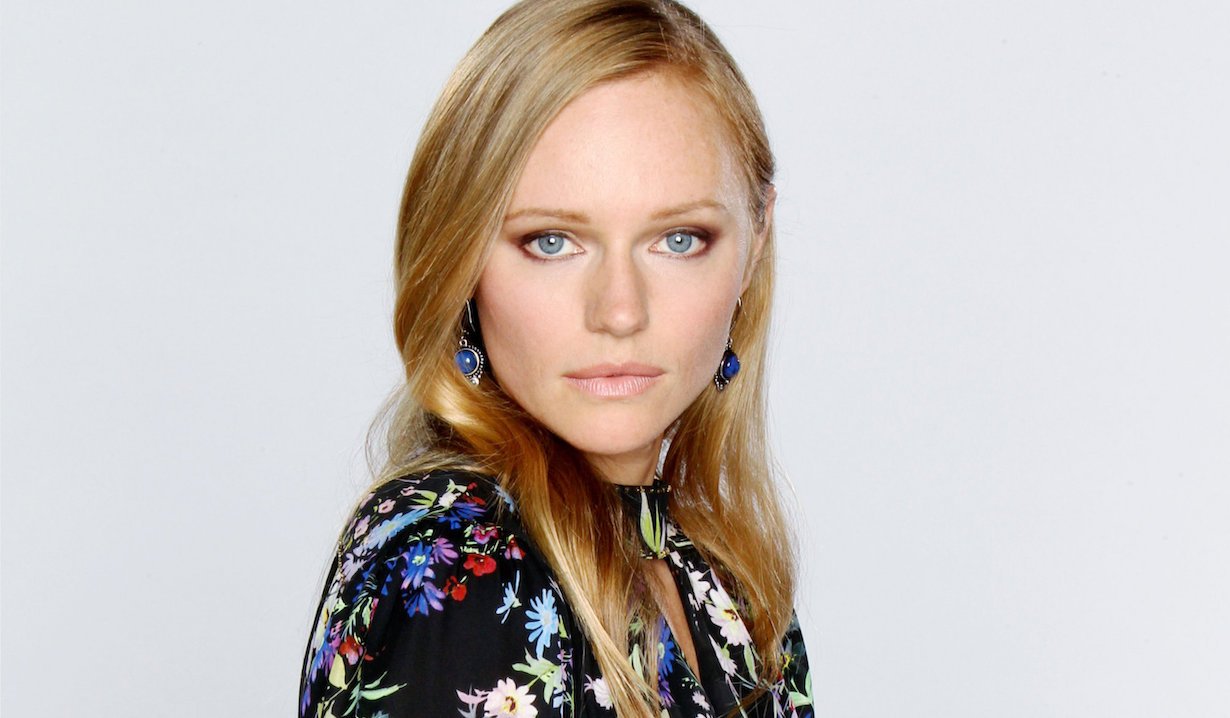 Days of Our Lives star Marci Miller is juggling two major roles in her life: one as Abigail Deveraux on Days of Our Lives and the other as a hands-on mom to her daughter Willett at home. Here's what she has to say!
Days of Our Lives News: Marci MIller Is Juggling Two Major Roles In Her Life
Speaking to Soap Opera Digest in a new interview, the talented actress admits that parenthood was not in the cards for her and her husband Ryan Matterson. Or at least not yet. The couple had just moved to Colorado because of the pandemic. Marci explained, "Downtown [Los Angeles] was getting weird, because of the riots and everything. We have a ton of friends from college and family in Colorado. It just felt like a nice change of pace, and we're kind of always up for new adventures. I was still working for DAYS, so the plan was to do this long-distance, back-and-forth thing. I was going to stay with Sal [Stowers, Lani] when I was working, then I'd go home. We had made all of these plans, not thinking we were going to be pregnant."
And while Marci has had to work out the travel logistics between her home in Colorado and her work in Los Angeles, everything has managed to work out in the end as she gave birth to a beautiful baby girl on March 13, 2021. The family has since moved back to California after their baby's birth.
 "I did not want any of us to be apart," she maintains. "I grew up with a single parent, and she did a beautiful job, but I wanted us all to be together as much as possible during this time. It's sacred time."
What's more, Marci said that she is loving motherhood so far. She said that Willett is "very even-keeled and mild-tempered and so much fun to be around. It's all super-profound. You're watching somebody witness simplicities that you've overlooked for the first time. She sees the sky for the first time. She hears music for the first time. She sees art for the first time. We took her to the Immersive Van Gogh [Exhibit in Los Angeles] and got to watch her experience something she'd never ever seen anything like before in her life. Sometimes that's something as big as the Van Gogh thing; sometimes it's a sweet potato. It's not an entirely dissimilar response to either one."
Days of Our Lives News: Marci Is Loving Motherhood
Of course, fans will have to tune in to find out what will happen next. In the meantime, let us know what you think by leaving us a line with your thoughts in our comments section below. Days of Our Lives airs weekdays on the NBC network. Check your local listings for times.
Be sure to catch up with everything on DOOL right now. Come back here often for Days of Our Lives spoilers, news and updates.