The Young and the Restless Spoilers: Jill Returns To Rescue Billy – Proves Ashland Guilty?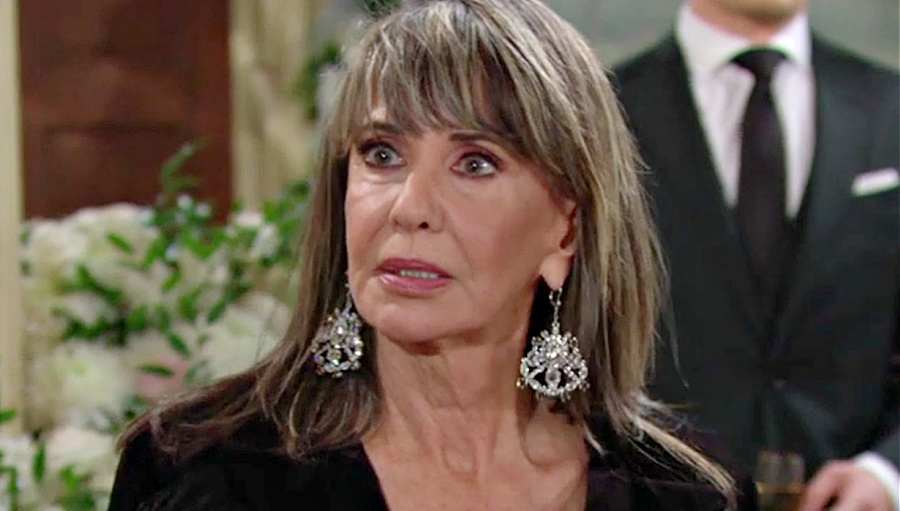 The Young and the Restless spoilers document that Billy Abbott (Jason Thompson) has been set up. He never saw it coming, even though Jesse Gaines (Jamison Jones) is a sketchy person, and the Newman's are connected to him.
Ashland Locke (Richard Burgi) admitted to stealing his friend's identity and a mentor's inheritance. Jesse merely backed that story. So, who is lying?
It would be inconceivable that Ashland volunteered two known lies of that proportion. Another scenario would have Jesse lying about having proof of Ashland's crimes. But Jesse appears to be doing the Newman's forced bidding.
Young And The Restless Spoilers – Victor Newman's Diabolical Plot Is Questionable
Viewers saw that Victor Newman (Eric Braeden) hatched a scheme to get Billy. It took root in Tuscany, Italy, during the Vashland wedding event.
Billy demonstrated goodwill by erasing a video Jesse forwarded to him. The digital confession appeared to represent proof of Ashland's crimes. Victor took that opportunity to bait Billy by convincing him Jesse's story was worth publishing.
Fans are right to feel that the Victor scheme is a stretch, as his assumptions have played out in a manner and time frame that are equally preposterous.
Young And The Restless Spoilers – Adam Newman Angle Makes Sense
It is reasonable to believe that Billy's bloodlust for Adam Newman (Mark Grossman) would cloud his judgment. Billy was not directly aiming for Adam but intended to knock Newman Media off its perch.
If successful, Newman Media will weaken ChanceCom. That will happen if Jesse's evidence can be proven false or is not able to be disproven.
At that point, Victor, Adam, and Ashland intend to take over the remains of Billy and Lily Winters' (Christel Khalil) media outlet.
Young And The Restless Spoilers – Jill Abbott Atkinson Saves The Day?
Teasers indicate that the great Jess Walton (Jill Abbott Atkinson) is returning. That means she will either once again rescue Billy or be present for the takeover of Chancellor Industries' media division. A bet against Jill is often ill-advised, as hardcore Y&R fans know.
The passing of legendary cast member, Jerry Douglas (John Abbott), was referenced at the end of a recent episode. So, it is fitting that one of John's great loves should reappear in Genoa City, Wisconsin.
John's son, who harshly measures himself by his father's reputation, has been pursuing a gutsy course of action. Hopefully, he is rewarded.
A victory for Billy or at least the retention of the company he co-heads would be refreshing. The Newman's and Ashland do not need ChanceCom. Instead, Victor, Adam, and Ashland deserve a business defeat on Y&R.
This site is a leading source for everything linked to The Young and the Restless. Check back on Soap Spoiler regularly for Y&R spoilers and news!