The Young and the Restless Spoilers: Abby Proves Everyone Wrong – Chance Found Alive!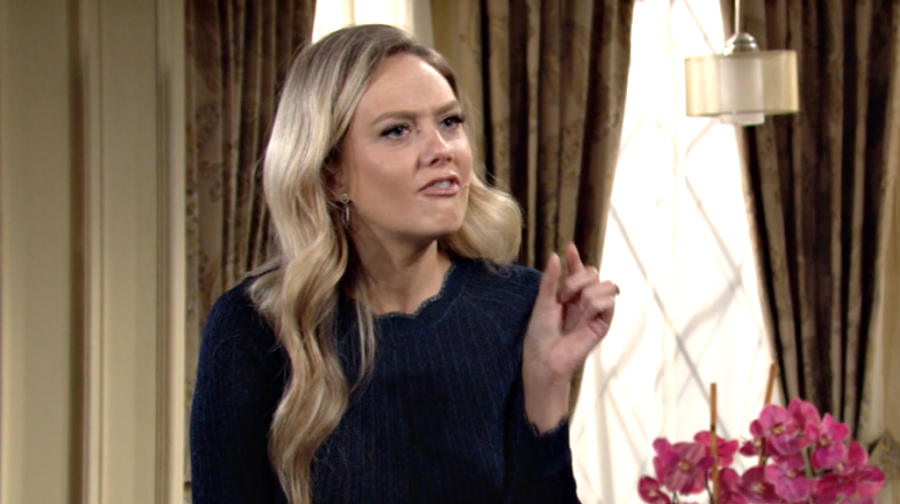 The Young and the Restless spoilers document that Abby Newman Abbott Chancellor (Melissa Ordway) has often been dismissed as being out there, to put it mildly. But her Heiress reputation still haunts her as family members and friends disregard Abby's instincts about Chance Chancellor (Connor Floyd).
Readers of this site know that Abby's beliefs are more than conjecture. The soul mate connection she has with her husband drives the next part of this storyline that has finally allowing daylight to be seen in daytime.
Teasers indicate that Abby's request that Devon Hamilton (Bryton James) care for Dominic Newman Abbott Chancellor (no baby actor known to be cast for this role) will be followed by her search for Chance. He was last known to be in Spain, which is where the authorities believe Floyd's character was killed.
Young And The Restless Spoilers – Yesterday Did Not Have To Be Like That
Abby's existence since the start of February has been brutal. First, Chance (as then played by Donny Boaz) accepted an assignment from the ominous Agency. He had not worked for this government organization for years but felt duty-bound to pursue the offered mission because it involved familiar suspects.
The plot that played out since last winter was convoluted. It included what could have been a warm-hearted story about Devon's genetic donation and Mariah Copeland's (Camryn Grimes) selfless surrogacy.
Writing Sean Carrigan (Ben Stitch Rayburn) back to Genoa City, Wisconsin, so that he could be revealed as an obsessed stalker and kidnapper felt wrong because it was. At least Tricia Cast's (Nina Webster) return to the cast has been presented in a believable form.
Young And The Restless Spoilers – Abby's Better Days Lie Ahead
Abby is at the end of the beginning. She is progressing through the stages of grief her mother-in-law referenced and is on the right path.
Believing that Chance is alive appears to represent a flighty mindset. But that is not true.
Ordway's character may be heading toward hero status. She intends to go to Spain and see for herself what happened to Chance.
Viewers know, just as Abby does, that Chance is resilient. If anyone could survive the reported purposeful bombing, it would be him. However, circumstantial evidence puts him at the scene of that attempted hit. Whether he was there or not will soon be known.
Young And The Restless Spoilers – Connor Floyd Debuts Soon
Ordway's recent Instagram post confirms that she and Floyd are on the set together. The implication is that he is the Chance recast and that Abby will find him alive.
It is fair for any hardcore fan or observational soap reporter to critique how Chance's absence was handled after Boaz' contract was not renewed. However, after doing so, it is time to move forward because the daytime world keeps spinning.
Y&R has the opportunity to revert Abby's arc to one that is compelling rather than frustrating. Early indications suggest optimism in this regard.
This site is a leading source for everything linked to The Young and the Restless. Check Soap Spoiler regularly for Y&R spoilers and news!