The Young and the Restless Spoilers: Sally Wins at All Costs – Adam & Chelsea Reunion Doomed?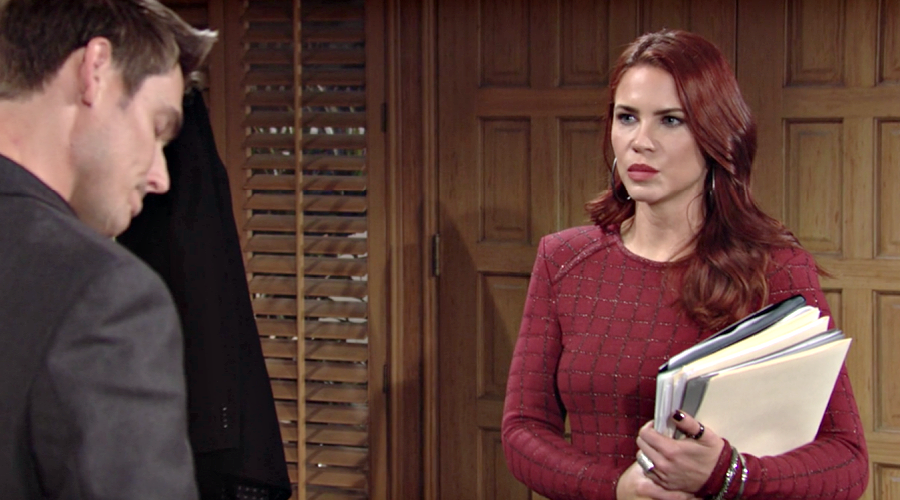 The Young and the Restless spoilers document that Sally Spectra (Courtney Hope) will not back off Adam Newman (Mark Grossman). This chase began with Sally throwing herself at another prominent, well-heeled bachelor. But she has since taken a different tact in backing off, which sparked Adam's interest to a greater degree.
Adam recently began to pursue Sally. However, the Newman Media workplace allows him to often enforce top-dog status.
Victor Newman's (Eric Braeden) advice has been heeded to date, as Adam put the brakes on an Ally relationship forming. But Chelsea Lawson's (Melissa Claire Egan) imminent return stands to change this storyline's dynamic.
Young And The Restless Spoilers – What About Sharon Rosales?
Sharon Rosales (Sharon Case) stands as Adam's desired romantic choice. However, she told him on more than one occasion that Rey Rosales (Jordi Vilasuso) is her husband and that she is staying with him.
Adam took Sharon's advice to heart and offered a formal goodbye. This pairing has remained in sporadic contact, with both serving as the other's advocate. But nothing is bubbling between them.
Unless a curveball is thrown, TPTB do not want a Shadam reunion. That makes Ally an odds-on bet.
Young And The Restless Spoilers – Chelsea Lawson Had No Choice
Chelsea was in a bad way when she left Genoa City, Wisconsin earlier this year. As viewers recall, the aftereffects of her stroke led to a mental break and resulting legal problems.
But Adam regretted having Chelsea abducted, with the included bop on her head. He knows that event likely led to the stroke. Adam also maintains a lasting bond with Chelsea as their son's mother.
Chelsea was fortunately allowed out of the facility where she was held. Her recovery time played out while helping her mother, Anita Lawson (Catherine Bach), who was recovering from two separate physical incidents of her own.
So, Chelsea's return to GC and anticipated addition to Newman Media will put Adam between his recent ex-wife and a woman who would like to become his next spouse.
Young And The Restless Spoilers – Sally Spectra Wins At Any Cost
Sally is the person who has paid the highest price where the majority of her schemes are concerned, dating back to The Bold and the Beautiful. But she also advances her cause to varying degrees.
A realized relationship with Adam will include consequences. The wrath of Chelsea, Victor, and Chloe Mitchell (Elizabeth Hendrickson) will be incurred. Sally anticipates said flack.
Life is not a game for Sally. Instead, it is a series of challenges.
Sally's next projected goal is not only to be with Adam but to connect with him permanently. That will take effective planning, good timing, and hopefully, his willing participation.
This site is a leading source for everything linked to The Young and the Restless. Check back at Soap Spoilers regularly for Y&R spoilers and news!