General Hospital Comings And Goings: Scarlett Fernandez Says Good-Bye To Port Charles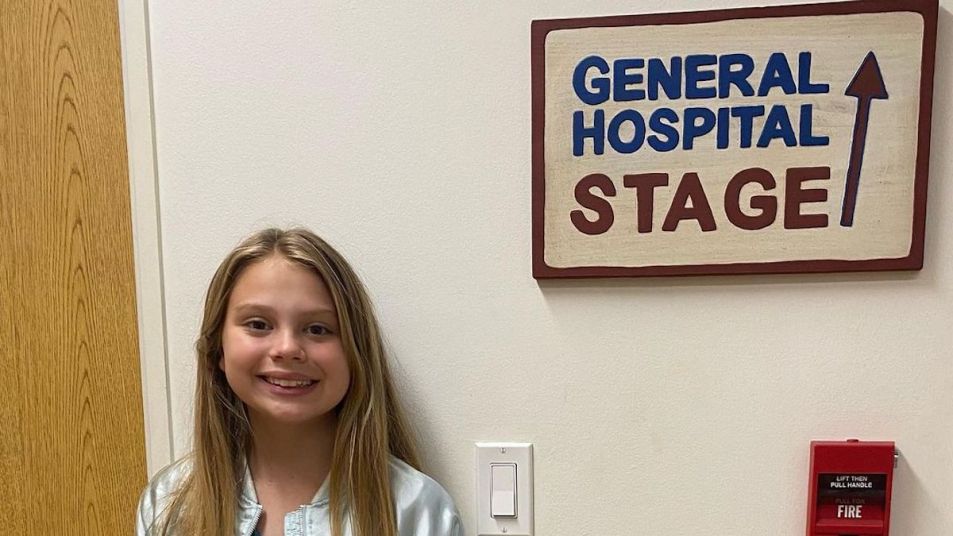 Say it isn't so! General Hospital comings and goings say that a fan favorite will no longer be on the canvas, much to the dismay of viewers everywhere. New reports say that Scarlett Fernandez, who has long played the role of Charlotte Cassadine, has said her final good-bye in Port Charles. Here's what you need to know.
General Hospital Comings And Goings: Scarlett Fernandez Says Good-Bye To Port Charles
Scarlett took to her Instagram account (which is run by her parents) to share a photo from her first day on the set of General Hospital along with her last. She captioned her post with, "I'm super grateful for the opportunity that @fvalentinigh and @markteschner gave me in 2016. Playing Charlotte Cassadine was my favorite and I'm sad it's come to an end. I will miss my castmates and the crew and I know the fans will support the new actor playing Charlotte. Thank you for all the support!"
Of course, it didn't take long for her fans and followers to respond to the news. Many people commented with, "Oh no, why are you leaving? You are the best Charlotte ever, I'm really sad to have read this post that your leaving," along with, "It won't be the same show without you! You did a wonderful job playing Charlotte."
Another fan wrote, "What?!? Oh no!!! I'm so sad to see so many of the GHkids leaving lately. I have loved you as Charlotte since your first scenes with Griffin and Maxie and Nathan. You are a phenomenal actress and I can't wait to see what you do next!"
Scarlett made her debut in Port Charles back on October 13, 2016. Ever since then she's managed to win over fans and steal hearts as the adorable but at the same time rather spunky little girl Charlotte. She was brought on as the daughter of Claudette (Bree Williamson) and Nathan (Ryan Peavey). However, it was later determined that she is actually the daughter of Valentin Cassadine (James Patrick Stuart) and Lulu Falconeri (Emme Rylan) through IVF. She was carried by Claudette.
General Hospital Comings And Goings: Fans Are Going To Miss This Charlotte
As many fans know, the character has a half-brother named Rocco and is the only granddaughter of Laura Spencer (Genie Francis). Dante Falconeri (Dom Zamprogna) is her stepfather.
Let us know what you think by leaving us a line with your thoughts in our comments section below. General Hospital airs weekdays on the ABC network. Check your local listings for times.
Be sure to catch up with everything on GH right now. Come back here often for General Hospital spoilers, news and updates.