The Bold and the Beautiful Spoilers: Deacon and Taylor Become a Couple – Hope & Steffy Stunned?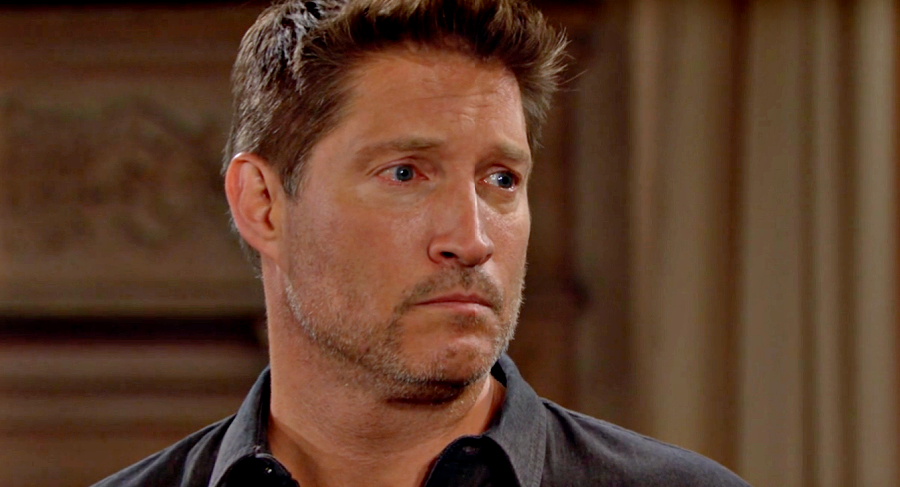 The Bold and the Beautiful spoilers document that Deacon Sharpe (Sean Kanan) just removed himself from the Sheila Carter (Kimberlin Brown) equation. That is progress, no doubt.
Steffy Forrester (Jacqueline MacInnes Wood) was not happy that John Finn Finnegan's (Tanner Novlan) birth mother and Sheila were claiming to be cavorting.
So, what would Wood's character say if, after her mother, Taylor Hayes (from Hunter Tylo to recast, Krista Allen) returns, and she connects with Deacon?
Fans likely know the answer to the above question and the loudness of said response. However, this is B&B where all speculation must be considered.
Bold And The Beautiful Spoilers – High-Profile Taylor Hayes Recast Important
Tylo is said to have been offered the opportunity to rejoin the cast but opted not to. Allen's arrival means a different take will be offered on a character that first debuted in 1990.
It felt odd that Taylor did not return to Los Angeles, California when Steffy gave birth to Hayes Forrester Finnegan (Samantha Worden and Piper Harriet) and was married to Finn.
So, Taylor's arrival will be most welcomed by her daughter and Thomas Forrester (Matthew Atkinson), who can also benefit from maternal influence.
Bold And The Beautiful Spoilers – Potential Of Pairing Is Enormous
The electricity that Deacon represents and the potential this paring could bring are significant. Deacon's intention of redeeming himself could be hypothetically advanced if Taylor accepts and endorses him.
Steffy would likely be opposed to this duo, as would Ridge Forrester (Thorsten Kaye). Of course, Ridge would need to couch his concern based on Sinn's family rather than his two-time ex-wife's welfare.
Opposites attracting would be the theme, as the world-renowned doctor would choose to couple with Deacon, who is not part of her social circle. Possibly, Deacon would seek her psychiatric advice, which would open the plot door to romance?
Bold And The Beautiful Spoilers – Hope Spencer Fears History
Hope Spencer (Annika Noelle), like the other connected characters, is aware of Taylor's history of instability. That issue alone could cause her to see this projected pairing as risky. Of course, the family factor would weigh heavily on Hope's mind as well.
Maybe Deacon would defend Taylor from a Sheila attack, which would impress Hope and Steffy?
Sure, an eventual re-pairing with Brooke Logan Forrester (Katherine Kelly Lang) would play off both backstories.
But compelling tales can be told if Taycon (pronounced taken), Dealor (like a casino card dealer), or whatever couple's nickname one prefers becomes reality.
And how would Brooke react if Taylor begins dating Hope's father? Yes, that rivalry would take on a new dimension as well.
This site is a leading source for everything linked to The Bold and the Beautiful. Check Soap Spoilers regularly for B&B spoilers and news!