The Bold and the Beautiful Spoilers: Bill Can't Remember If He's Slept With Poppy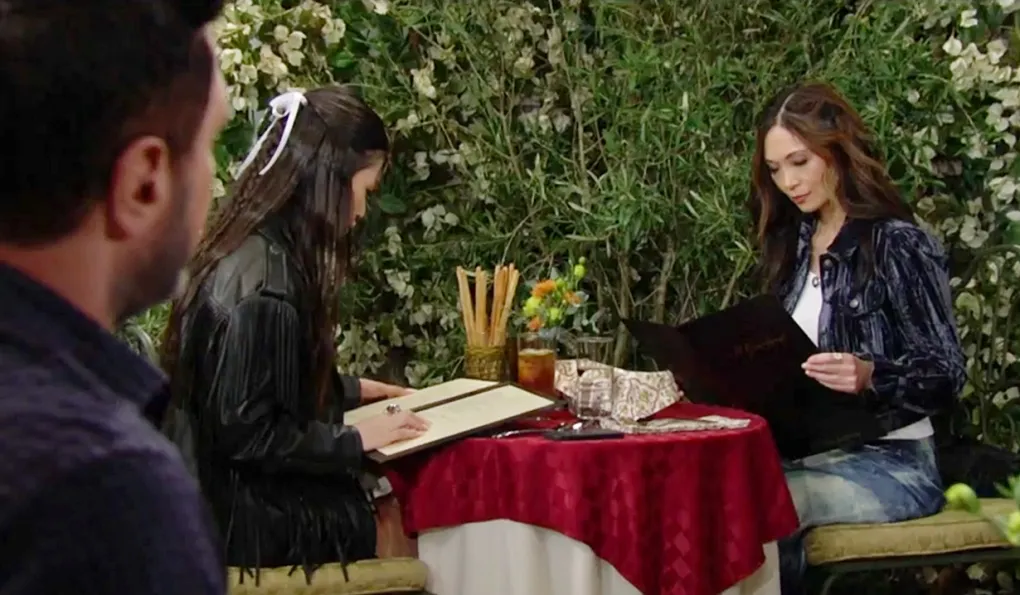 The Bold and The Beautiful spoilers say that she looks familiar but unfortunately for Bill Spencer, he just can't put his finger on the last time that she saw her.
Apparently, Dollar Bill might have slept with Li's sister Poppy, but he just can't remember how or when it happened! Keep reading below for everything you need to know.
The Bold and the Beautiful Spoilers: Bill Can't Remember If He's Slept With Poppy
During the latest episode of The Bold and the Beautiful, Bill made his way to Il Giardino to confront Sheila Carter and warn her that she needs to stay away from Steffy and Finn and basically every other breathing person in this fictional town of Los Angeles.
Well, as much as he did want to scare her off, Bill couldn't help but notice a beautiful woman sitting at a table nearby. That beautiful woman happened to be Poppy. She was having lunch with her daughter Luna. Bill just couldn't stop staring at her.
It didn't take very long for Bill to interrupt their lunch (which is very out of character for him) and ask Poppy a little more information.
Clearly, he was intrigued and wanted to know if they had crossed paths earlier before. Luna, meanwhile, looked very confused by the entire encounter. She also didn't think that someone like Bill Spencer would have interest in her mother. But it looks like he once did.
If Bill does remember sleeping with Poppy, there's a very good chance that the truth about Luna's paternity might come out, too. Could it be that Bill Spencer is Luna's father?
And is that the reason why Li has desperately been trying to make her leave Forrester Creations? She's probably the only person who knows the truth and that's why she wants to protect her family. Watch this space as we have a feeling there is so much more to come!
The Bold and the Beautiful Spoilers: Is Bill Luna's Father?
The Bold and the Beautiful airs week days on the CBS network. Check your local listings for times. Tell us, what do you think of this story? Drop us a line in our comments section below with your thoughts.
Also, don't forget to come back right here for all the latest news and gossip about all of your favorite British royals, Hollywood actors, and reality television stars. We've got you covered.