Y&R Spoilers Update Tuesday, November 21: Kyle's Sneaky End Game, Claire Fools Victoria, Nikki's Escape Thwarted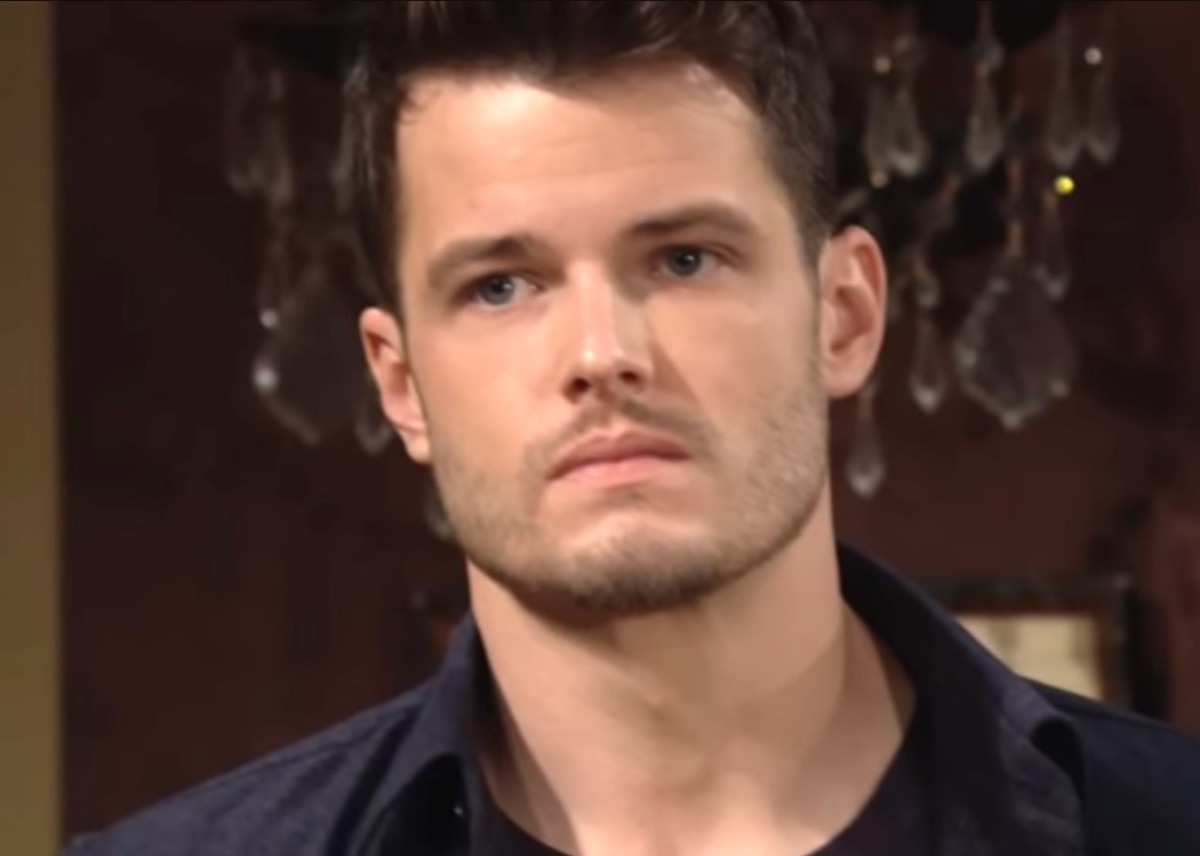 The Young and the Restless (Y&R) spoilers for Tuesday, November 21 reveal that sneaky, smarmy, Kyle Abbott (Michael Mealor) tries to con a con—how's that going to work out?
At first he promised Audra Charles (Zuleyka Silver) and Tucker McCall (Trevor St. John) to join their alliance to take over his family's company, Jabot. Then he changed his mind and abandoned the pair. Now, he'll attempt to rejoin the alliance, but as a plant whose loyalty lays with the Abbotts.
His goal is to find out insider info that helps his family, but Audra and Tucker are true players, so the deception is about to get thick. Will Audra and Tucker pretend to believe Kyle and instead send him off in a false direction?
Y&R spoilers: Audra is a Player
Complicating matter is that Audra has slept with both men—she is loyal to no one but herself! But she appears to be growing feelings for Kyle and that could be her downfall.
At the same time, Kyle was into Audra from the beginning, so this scenario is about to get hot and unpredictable!
The Young and the Restless spoilers: Poor Nikki Newman
Elsewhere, at the dastardly Oregon Lake House, poor Nikki Newman (Melody Thomas Scott) can't win her sobriety fight. Employee of the Year Claire Grace (Hayley Erin) left her some booze on a silver platter and desperate, kidnapped Nikki plays right into her captor's hands.
The bottle falls from her hands and breaks at her feet, and anyone who has been in a similar situation understands the self-loathing that Nikki is feeling right now.
Her guzzling came after she realized that Claire had her hooked up to a alcohol IV. All we can say is, Claire is toast once Victor Newman (Eric Braeden) finds out how she has compromised his beloved wife.
Despite being inebriated, Nikki has enough in her to make another escape attempt.
But she is no match for the singularly evil Aunt Jordan (Colleen Zenk) who may stay hidden, but in complete control.
The Young and the Restless spoilers: Claire's Game
Back in Genoa City, Claire runs into Victoria Newman (Amelia Heinle) and tells a tall tale. It could be that Claire spins a story about coming back for some papers so that she can work remotely in Oregon.
At that moment, evil Claire tricks her boss's daughter with news that Nikki had an accident at the lake house.
The Young and the Restless spoilers: Claire is Pure Evil
Victoria then tells Victor Newman (Eric Braeden) the latest news and Nick Newman (Joshua Morrow) is the next to be put in the loop. It looks like based on Claire's misinformation, Nikki's husband and kids travel to the lake house exactly like Claire and Jordan wanted!
Be sure to catch up on everything happening with Y&R right now. Come back here often for The Young and the Restless spoilers, news, and updates.