GH Spoilers UPDATE Tuesday, November 21: Change Of Heart, Coaxing The Truth, Cancelling A Criminal!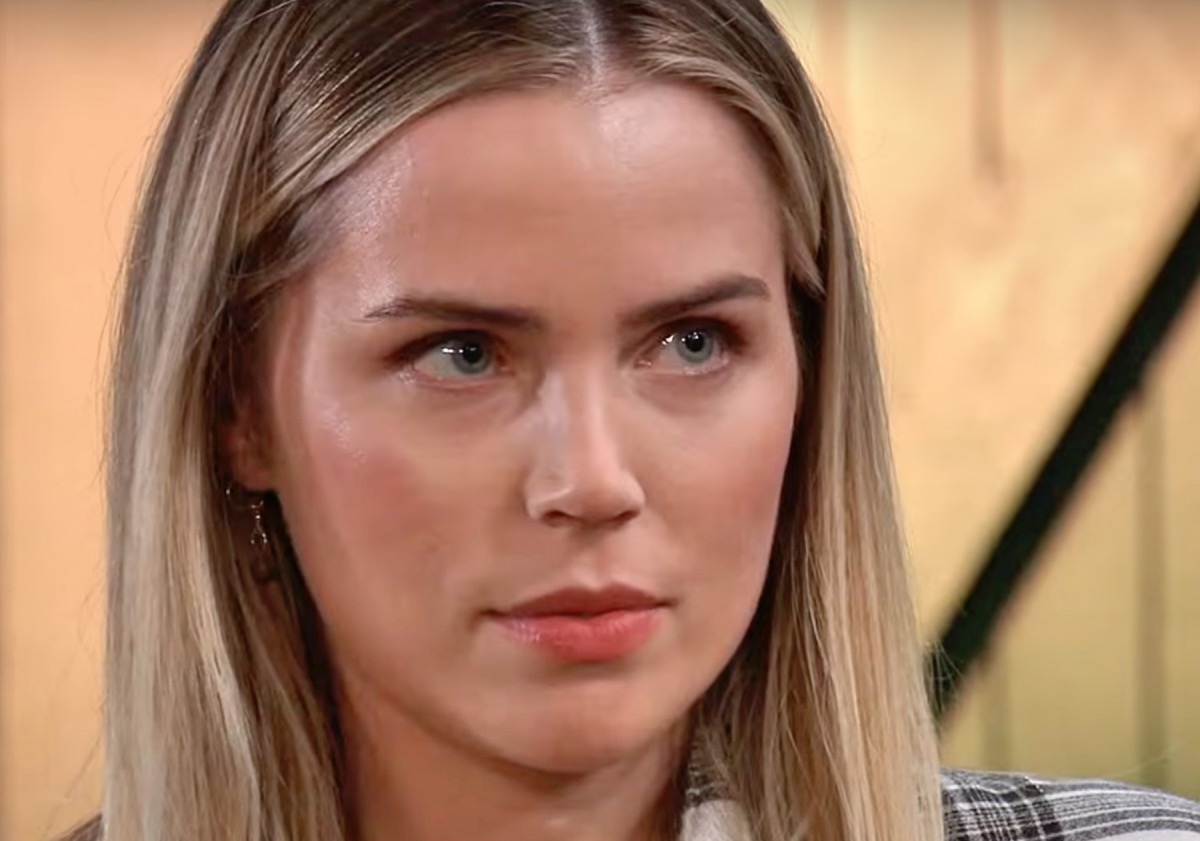 General Hospital (GH) spoilers and updates for Tuesday, November 21 tease a change of heart, coaxing the truth, and threats to cancel a criminal!
Sasha Gilmore (Sofia Mattsson) has a change of heart, Nina Corinthos (Cynthia Watros) tries to coax out the truth, and Sonny Corinthos (Maurice Benard) threatens to cancel Cyrus Renault (Jeff Kober)!
General Hospital Spoilers: Crucial Questions
At Kelly's, Carly Spencer (Laura Wright) has some crucial questions for Drew Cain (Cameron Mathison) who pays her a surprise visit. It sounds like he's filling her in on what happened at the Aurora Media offices when Ned Quartermaine (Wally Kurth) dropped in.
Ned came down on Michael Corinthos (Chad Duell) hard for making a decision with a deal concerning ELQ that was good for the company.
Ned was angry because Michael took the authority, saying it wasn't his-and after he left, Drew told Michael their plans to buy ELQ had to move forward right away. Carly asks Drew what he is going to do about it?
GH Spoilers: Change Of Heart
It looks like Sasha may have had a change of heart about co-modeling with Cody Bell (Josh Kelly). He's heading out the door of what appears to be the Deception Cosmetics office, saying he's out-only to run into Sasha coming in.
She says "maybe not" in response to his saying he's out. Maxie Jones (Kirsten Storms) and the company wanted Sasha to be the female Face of Deception and Cody the male Face Of Deception after success on the Home and Heart show.
Sasha hadn't wanted to after admitting she was starting to get feelings for Cody, but not quite ready to move on, and he had admitted his feelings for her.
General Hospital Spoilers: Curtis Ashford Shares A Revelation
Elsewhere, Curtis Ashford (Donnell Turner) shares a revelation he's had with ex-wife Jordan Ashford (Tanisha Harper). He tells Jordan she's the only one who can understand what he's discovered. It sounds like their relating point over this discovery is their both having brushes with death.
He was shot, and she nearly lost her one remaining transplanted kidney. It sounds like Curtis' revelation might have to do with realizing life is precious and to live it to the fullest however one can.
GH Spoilers: Coaxing The Truth
At the hospital, Nina tries coaxing the truth out of Charlotte Cassadine (Scarlett Fernandez) about what she did to make Anna Devane (Finola Hughes) go.
Charlotte is still in the hospital although she's not in the intensive care unit any longer after being shot in the stomach by Anna. Charlotte has been accusing Anna of shooting her on purpose, and she has said Anna is dangerous and she has to protect her father from her.
Charlotte will likely deflect to protecting her father, although there is a possibility Nina's attempts will succeed.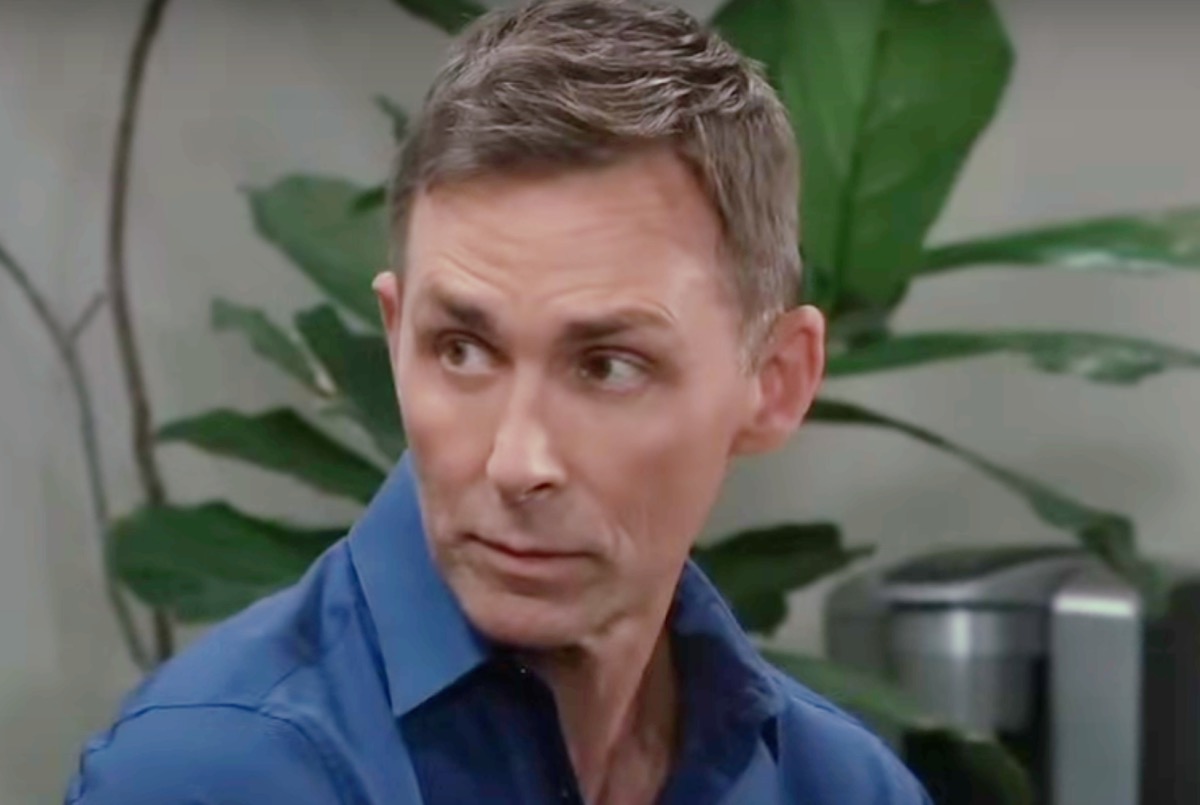 General Hospital Spoilers: Anna Devane Is Heartbroken, But Firm
Meanwhile, Valentin Cassadine (James Patrick Stuart) is at the Metro Court with Anna, and while she's heartbroken, she's firm.
She admitted to Sonny Corinthos previously that she was afraid the Charlotte crisis had ended her and Valentin as a couple. Now she tells a sober looking Valentin he cannot be trusted, presumably breaking up with him.
Valentin apparently doesn't trust her either, or he may have brought her into the loop about Charlotte's stalking her. If he had, the shooting likely never would have happened.
GH Spoilers: Cancelling A Criminal
It looks like Sonny has tracked Cyrus down at the Port Charles Grille, where he's just taken a job as a dishwasher. Sonny makes a threat that's really a promise, as he tells him he will shut him down permanently!
Might Sonny have had someone following Austin Gatlin-Holt (Roger Howarth) and saw his killer leave his body, overhearing the shots? Or is it about what Cyrus ordered Mason Gatlin (Nathanyael Grey) do to Ava Jerome (Maura West)?
Be sure to catch up on everything happening with GH right now. Come back here often for General Hospital spoilers, news, and updates.