The Young and the Restless Spoilers: Colleen Zenk Says No One Is Safe In Genoa City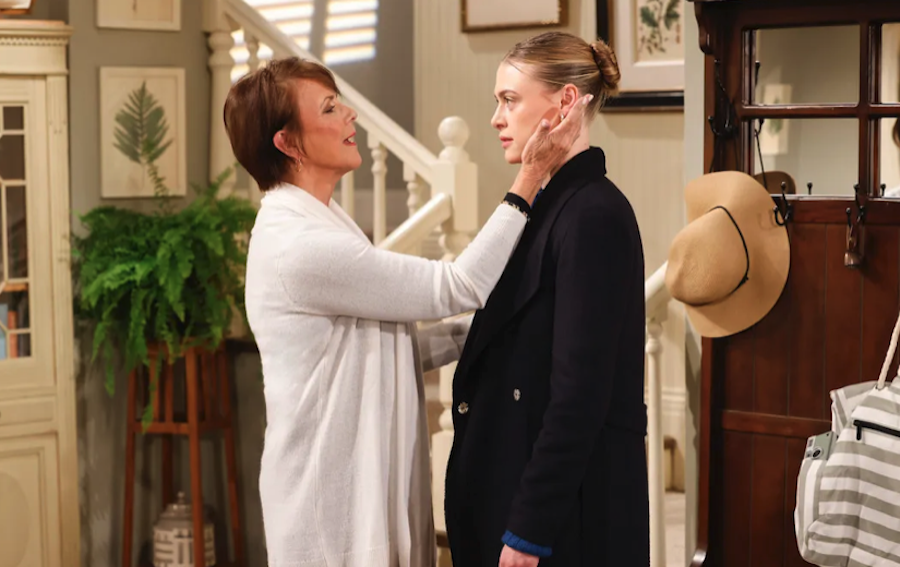 Now this is the guest starring role that we've all been waiting for! As many The Young and The Restless fans know by now, actress Colleen Zenk is making her way to Genoa City.
The actress, who was best known for her role as Barbara Ryan on As The World Turns, is promising fans one wild ride now that she's back on the canvas. Keep reading below for everything you need to know.
The Young and the Restless Spoilers: Colleen Zenk Says No One Is Safe In Genoa City
Speaking to Soaps in Depth in a new interview, Colleen admits that retirement from the soap world is the last thing on her mind right now. When her agent called her about the possibility of coming back to daytime television, she didn't hesitate in saying yes at all.
Admitting that she called her agent back after 15 minutes, Colleen said, "When Josh revealed some of the story to me and some of the backstory, I said, 'That's right up my alley and I know how to make that work.'"
The Young and the Restless Spoilers: What's Next For Aunt Jordan?
While everyone is trying to figure out who Claire Grace really is and why she's been working for her Aunt Jordan, it seems like everyone involved has something up their sleeves here.
Luckily, Colleen says that fans will get answers to a lot of their questions. She said, "So lots of things will come out rather quickly as to why Jordan's there and what has happened.
Jordan's reasons are quite personal as to why she's behaving the way she is. It's going to be a storyline that people aren't going to want to miss an episode because he's going to move quickly. The audience will lose out if they miss an episode."
In other words, a big surprise is in store for the Newman family. It goes without saying that The Young and the Restless fans will simply have to tune in to find out what will happen next! Watch this space.
Tell us, what do you think of this story? Drop us a line in our comments section below with your thoughts.
Also, don't forget to come back right here for all the latest news and gossip about all of your favorite British royals, Hollywood actors, and reality television stars. We've got you covered.