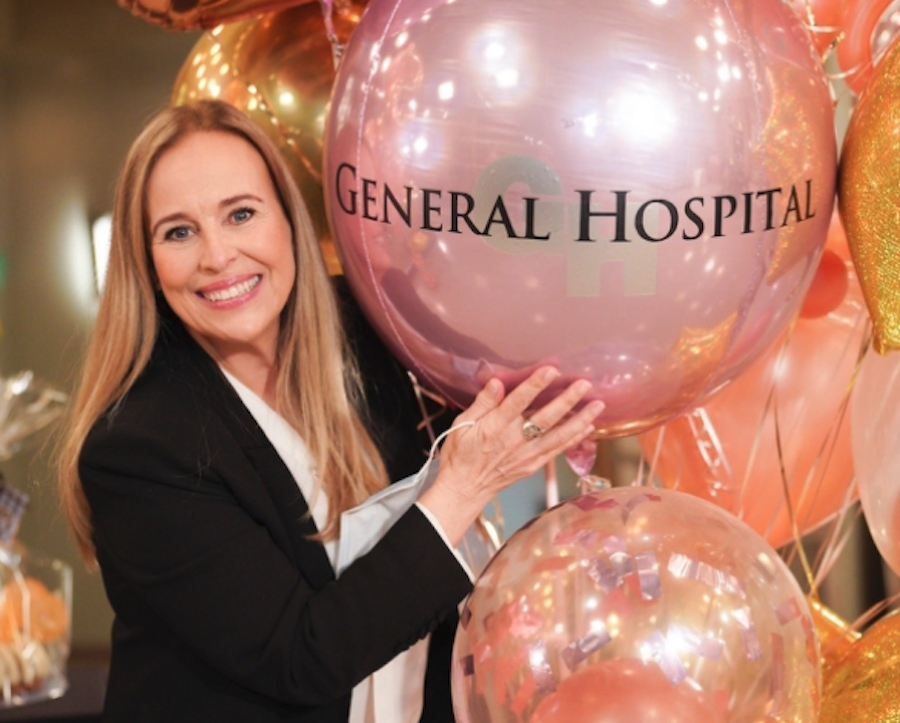 General Hospital comings and goings say that a fan favorite will soon be making her way back on the canvas! That's because Genie Francis is returning to reprise her role as Laura Spencer. Keep reading below for everything you need to know.
General Hospital Spoilers: Genie Francis Is Returning To Port Charles
According to Soaps in Depth, Genie hasn't been seen in Port Charles for a very long time, and that's because she decided to leave town to go be with her mother in Italy after she found out that her home had burned down. Well, it looks like Genie is needed once again as she'll have to deal with The Hook going around town and trying to kill people. 
General Hospital head writers Chris Van Etten and Dan O'Connor recently told Soap Opera Digest, "Laura has been away from Port Charles for a while, but that does not mean she is out of the loop."
Back in February, Genie reflected on her 45 years on General Hospital. Recalling her Luke and Laura days, she said, "When I look back at that time and how young I was, I don't know how I got through it — and I got through it really alone. My parents were not that involved with me. [The network] was flying me from place to place and I was alone. And I was a child, and I had to justify all that stuff. People wonder, 'Why don't you want to write a book or talk about all these things?' And I'm like, 'Well, some of it is like remembering going to war.' There were parts of it that were really, really hard and parts of it that were not good for me and then there were parts of it that were absolutely exciting and sublime. It had a little bit of everything going on. But it was a crazy amount of pressure and responsibility to put on someone who was a child."
General Hospital Spoilers: What's Next For Laura?
When asked about Laura's romance with Kevin, Genie also said, "Jon [Lindstrom, Kevin] and I legitimately like each other, so there's that, and that comes through. And also because he's a really wonderful actor. I think we were both ready for something new. We'd both been on the show for a very long time and we both had different partners for a very long time and we were both excited about having something new. And the new thing seemed to just ignite; the coupling had a charisma to it and it's always fun when you bump into something like that because it always ends up being something bigger than you, you come together and it sparks into something larger. I had that with Tony Geary, and I have that with Jon Lindstrom. It's an interesting thing that happens. I'm grateful for it because if we were not able to do that on that show, I don't think they would have kept the character on in quite the same way."
Of course, General Hospital fans will have to tune in each and every day to find out what will happen next. Until then, let us know what you think by leaving us a line with your thoughts in our comments section below. General Hospital airs weekdays on the ABC network. Check your local listings for times.
Be sure to catch up with everything on GH right now. Come back here often for General Hospital spoilers, news and updates.