British Royal News: Kate Middleton Was Trying To 'Freeze Out' Meghan Markle?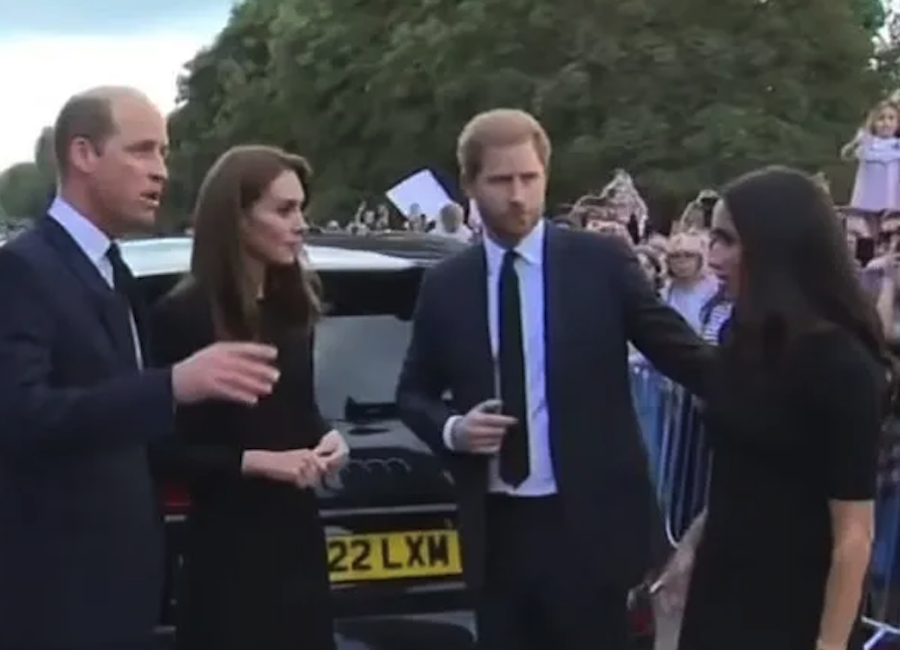 Whoa, whoa, whoa. Will these two women ever get along again? Maybe, maybe not. British Royal News suggests that Kate Middleton shot icy glares at Meghan Markle in order to "freeze" her out. This occurred while the two royals were with their husbands, Prince William and Prince Harry, outside the gates of Windsor Castle earlier this week. Here's what you need to know.
British Royal News: Kate Middleton Was Trying To 'Freeze Out' Meghan Markle?
One body language expert by the name of Katie Loisal says that the newly minted Princess of Wales was not messing around when she tried to show Meghan Markle what she thought of her – in front of the entire world, nonetheless.
Loisal said, "Quite unlike the confident Meghan we know, Meghan appeared ill at ease during this encounter, which is not surprising given the recent criticism that she has faced. On numerous occasions Meghan looked over at Kate, however, the gaze wasn't reciprocated."
She added that Kate was "looking through" Meghan instead. 
"Meghan's hand lifted hesitantly as if to wave, but stopped mid air, rather pausing to adjust her hair, her head and gaze lowered, before looking up and giving a quick wave, her arm coming back to rest in front of her body in a partial arm barrier," the body language expert explained. 
British Royal News: What's Next For Meghan?
Many royal fans couldn't help but weigh in on the matter. Some commented with, "After everything Meghan has said against the Royal Family, she is lucky that all she got was icy stares! She has to realize her massive miscalculation at this point.  Free from the restraints of being a working royal but loathed by most of the public!" along with, "You don't have to be a rocket scientist to figure out Catherine would not be giving Markle hugs and kisses. It's about time for all the body language experts to find a different real occupation. Meghan violated protocol throughout the walk. Keeping flowers then snapping at security."
Another critic wrote, "Meghan is a special kind of messed up in the head. She can go from bad mouthing the royals to walking beside them and eating up the attention. And we know she will be back in the USA and start her bashing tour again.  As a mom I would get back to my kids but she has to be there to take care of her oldest kid….her husband."
In the meantime, let us know what you think with your thoughts in our comments section again. Be sure to catch up with everything on the British Royal Family right now. Come back here often for the British Royal Family news and updates.