General Hospital's Nancy Lee Grahn Shares Sweet Message For Tyler Christopher's Kids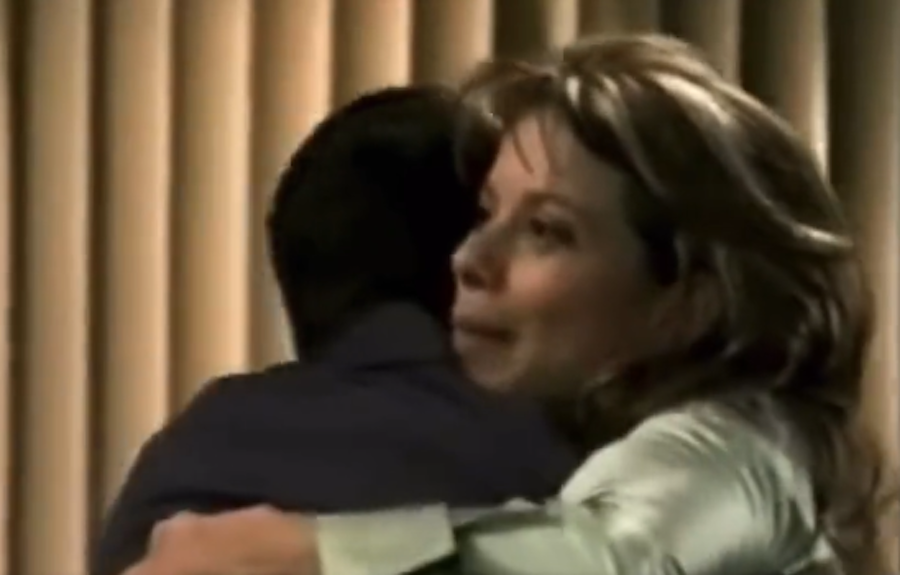 General Hospital star Nancy Lee Grahn has a sweet message for Tyler Christopher's two young children. As many soap opera fans know by now, Tyler died of cardiac arrest at his San Diego apartment on Tuesday. He was just 50 years old. He leaves behind his two small children, Boheme and Greysun, who many say that he absolutely loved and adored. Here's what Nancy has to say.
General Hospital's Nancy Lee Grahn Shares Sweet Message For Tyler Christopher's Kids
Sharing a throwback clip of the two of them in their General Hospital characters of Alexis Davis and Nikolas Cassadine, she captioned it with, "Life can sometimes prove hardest for the sweetest & tenderest souls. I hope Greysun & Boheme can 1 day find these posts online to see how truly cherished their dad was."
It goes without saying that many of Nancy's Twitter followers certainly responded to her post. Some of them commented with, "Nancy, I loved you and him together, couldn't ever get enough Nik and Alexis scenes, my heart and prayers are with his family and all of you. I'm so sorry for your loss. He was a terrific actor and he exuded decency. May his memory be a blessing to you and all who loved him," along with, "This one really hits hard. I was a fan of his since day one & rooted for him every step of the way. I always held out hope that he'd be back on GH playing Nikolas again. My heart goes out to all those who loved him. Your chemistry with him was magical and the love was evident."
Another General Hospital fan wrote, "Yeah, this tweet did me in. I'm sobbing. The mutual love and respect you and Tyler had for each other was always evident in your scenes. This one is no exception. My sincerest condolences to you Nancy, as well as everyone in the GH cast and crew. And of course, his family."
General Hospital News: Nancy Is Mourning The Loss Of Tyler
General Hospital airs on the ABC network. Tell us, what do you think of this story? Drop us a line in our comments section below with your thoughts. Also, don't forget to come back right here for all the latest news and gossip about all of your favorite British royals, Hollywood actors, and reality television stars. We've got you covered.