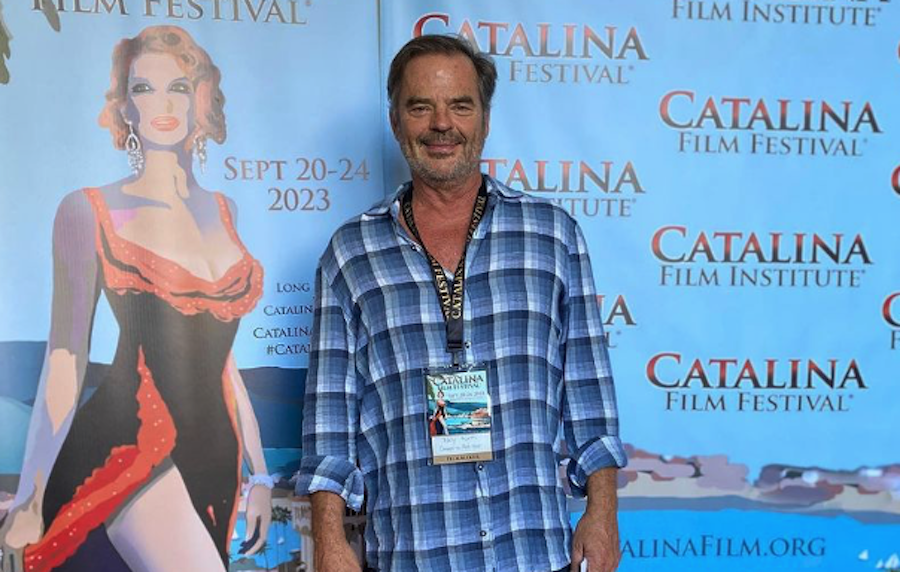 General Hospital news says that a lot has been going on with actor Wally Kurth, both on and off screen. The actor, who is best known for his role as Ned and Ned's alter ego Eddie, recently opened up to Soap Opera Digest about the return of Ned's memory. Keep reading below for everything you need to know.
General Hospital News: What's Going On With Wally Kurth?
Speaking to the publication in a new interview, Wally said that it was certainly interesting filming the 'Eddie in the water' episodes. He also said that it was definitely his most difficult day ever at the soap.
The actor put it this way, "I've been doing this a long time, but I have never done a water sequence."
Wally continued, "Both Lisa [LoCicero, Olivia] and I were in the water for about five and a half hours with our clothes on. The water tank was probably 15 ft. high about 15 or 20 ft. wide, a circular tank.
We had two divers in there. One was helping us and the other one was manning the camera underwater. We could hear the directors talking to us and we were able to hear them and say, like, 'Look this way. You see Olivia and then you swim towards her. Now you look to the right.'
They were giving us direction all the way through it and it was wonderful because first of all, I have always been a swimmer. I love swimming and I always thought that the idea of acting underwater is just fascinating; I'm fascinated by water and being underneath the water.
So it was really exciting. I was totally into the idea of acting underwater and we were asked to do that. I was excited to see how it turned out."
General Hospital News: All About The 'Eddie In The Water' Scenes
Ned also said that it was physically exhausting to be in the water for as long as he was. He explained, "Like I said, I'm a swimmer, but I was exhausted, because we were also fully clothed and we were treading water.
There were little steps on the side so we could rest, and then there was something above us, too, that we could hang onto, but still, we were swimming a lot and I had clothes and socks on and we were just kicking and treading water and our eyes got really red from the chlorine.
We did take a lunch hour, so it wasn't a continuous five and a half hours, but we got in there around 10:00 and we didn't finish until 3:30."
It goes without saying that General Hospital fans will have to tune in each and every day to find out what will happen next! Watch this space as there is more to come.
Meanwhile, let us know what you think by leaving us a line with your thoughts in our comments section below. General Hospital airs weekdays on the ABC network. Check your local listings for times.
Be sure to catch up with everything on GH right now. Come back here often for General Hospital spoilers, news and updates.