British Royal News: Samantha Markle's Lawyers Believe She Has A Fighting Chance Against Meghan Markle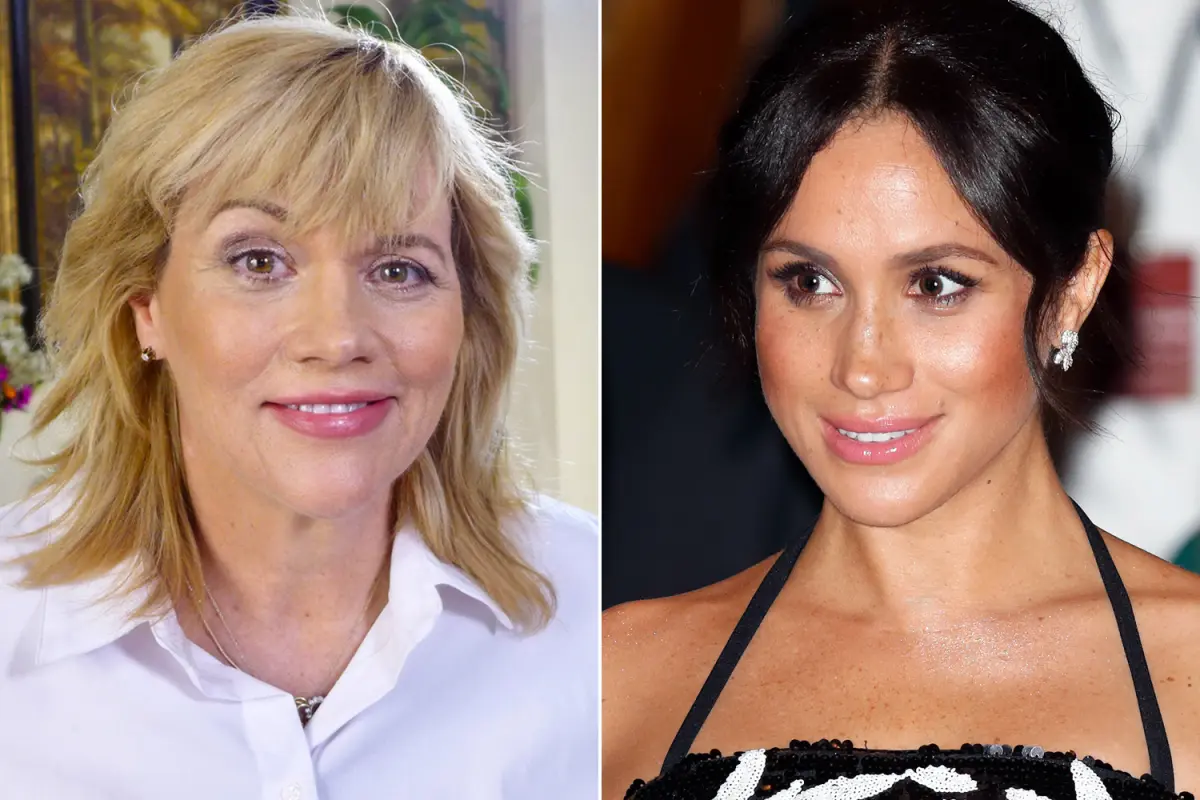 British Royal News says that Samantha Markle's lawyers believe that she has a fighting chance against Meghan Markle in her defamation lawsuit against the duchess. As many royal fans know by now, Samantha is none too pleased that Meghan referred to herself as an only child during her interview with Oprah Winfrey back in 2021. Keep reading below for all of the spoilers you need to know.
British Royal News: Samantha Markle's Lawyers Believe She Has A Fighting Chance Against Meghan Markle
Samantha claims that Meghan has been "trashing her" and spreading lies in order to distance herself from her estranged family even more. Samantha points out that during the interview Meghan claimed to be an "only child" even though she and Samantha share the same father, Thomas Markle, Jr. What's more, Samantha is apparently also upset that Meghan told the world that she had only changed her last name back to Markle after Meghan started dating Prince Harry. She also says that all of these lies from the Duchess of Sussex are apparently part of a more calculated effort so "they could not interfere with or contradict the false narrative and fairytale life story concocted by" Meghan.
And now Samantha's lawyer, Jamie Sasson, says that his legal team has actual proof that Meghan has been in the wrong. "If you really look at the context when she said '[Samantha] changed her name back to Markle only when I started dating Harry' then she says 'so I think that says enough,'" Sasson offered, "that's defamatory."
British Royal News: What's Next For Samantha Markle?
However, Meghan's legal team seems to differ. They released a statement back in July that said, "There is nothing defamatory about that statement—saying that someone changed their name to be associated with another is not in-and-of-itself defamatory in any way."
Samantha's lawyer argues: "Our position on this is that we still feel confident this is a viable defamation claim and Mrs Markle [Meghan] is attempting to spin this around regarding the Oprah show stating that this is 'subjective' thinking that she was an 'only child' but that is not subjective. Either you're an only child or you're not."
He continued, "When she went on Oprah and said 'I grew up as an only child' there's only one way to look at that, that she was an only child. Which then as a result, made the general perception of the public believe that my client was a liar and was making up a story claiming that she was Meghan Markle's sister when, indeed, she truly was and this is what this comes down to."
In the meantime, let us know what you think with your thoughts in our comments section again. Be sure to catch up with everything on the British Royal Family right now. Come back here often for the British Royal Family news and updates.