The Young and the Restless Spoilers: Can Jill's Arrival Save Billy – Ashland Truth Remains Hidden?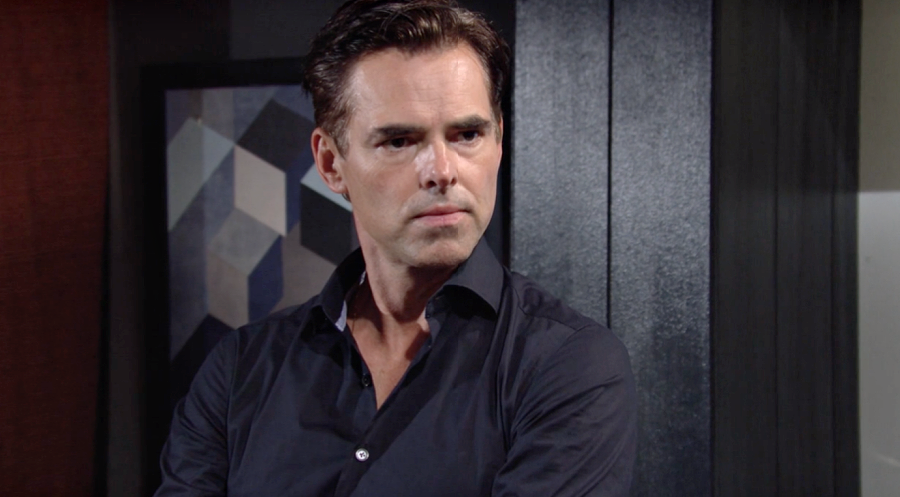 The Young and the Restless spoilers document that Ashland Locke (Richard Burgi) admitted to lying in the past. So, why should viewers or Billy Abbott (Jason Thompson) believe that he is telling the truth now?
Ashland previously admitted to stealing the identity of his friend, who was dying.
Bobby Defranco (the apparent real name of Burgi's character) also said that he worked with Jesse Gaines Senior (no actor known to be cast for this retrospective role) to steal Camilla Rhodes' (no actor known to be cast for this retrospective role either) inheritance.
The above makes Ashland's lawsuit against Billy unusual. How can he sue Billy after having already admitted to the crimes?
Young And The Restless Spoilers – Without Proof Lies Are Pushed As Truth
Jesse Gaines Junior (Jamison Jones) is telling Billy that he concocted the stories about Ashland. Viewers know that Jesse did not do that but reacted under pressure from the Newman's.
As Adam Newman (Mark Grossman) said, Jesse acted to save his skin. Grossman's character found that to be darkly admirable. But, of course, he was patting his dupe on the head, with additional torture ruses that involve Jesse's pressured participation.
The Moustache, Victor Newman (Eric Braeden), is behind the big lie. He conceived of this plan to get Billy, apparently having nothing better to do but go after the man whose young daughter was accidentally killed by Adam years ago.
Young And The Restless Spoilers – Bait Yields Current Results
There is no doubt that Billy is behind the eight ball in this serious backyard billiards game. Victor, Billy, and Ashland want to take Billy's company and personally ruin him.
Victor hates Billy because Victoria Newman Locke (Amelia Heinle) loved him and is the mother of two of his children. Adam hates Billy because he will not relent on the Delia Abbott (Sophie Pollono) tragedy.
Ashland hates Billy because he tried to upend the Vashland wedding ceremony and wanted to expose the truth about Burgi's character's past.
Young And The Restless Spoilers – Turnaround Still Possible In Genoa City
The storm has arrived, and Billy is drowning. But he is not dead.
Lily Winters (Christel Khalil) remains an advocate, though her will is being tested. The point is that Billy has his soul mate intact. So, the trio has not separated BiLily.
As far as ChanceCom, Jill Abbott Atkinson (Jess Walton) is teased to return to Genoa City, Wisconsin shortly. Her arrival and cunning give Billy a puncher's chance to survive or even turn this matter around.
The lawsuit threat could play on for a while, as court matters are subjective.
So, Billy needs to locate definitive proof that proves Ashland is lying. Without it, Thompson's character could lose more than his business reputation.
This site is a leading source for everything linked to The Young and the Restless. Check back at Soap Spoiler regularly for Y&R spoilers and news!