General Hospital Spoilers: Willow Sees New Side Of Michael, Relationship Tested?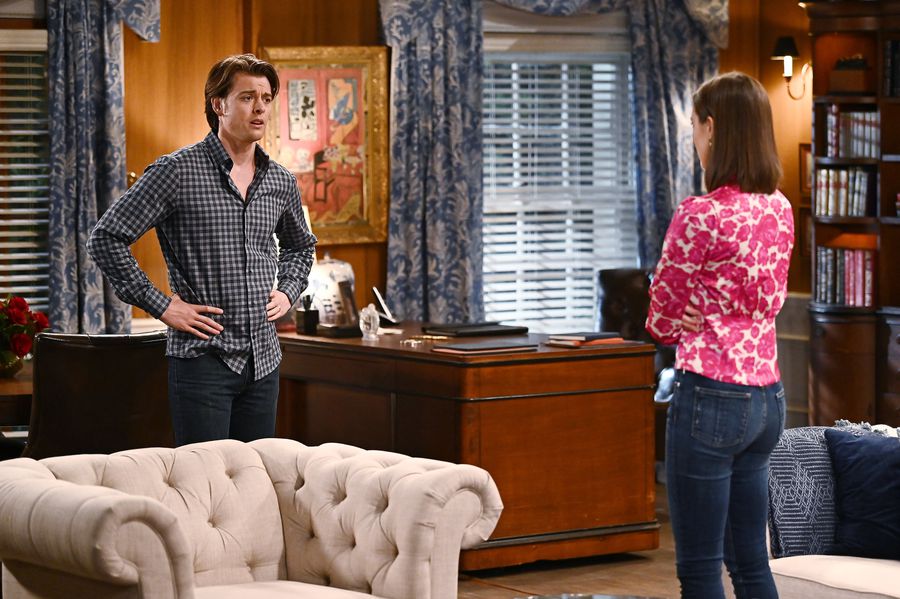 General Hospital (GH) spoilers tease that Willow Tait (Katelyn MacMullen) thought she had made the right choice in Michael Corinthos (Chad Duell). While it's true that Michael is kind, honest and fair; there is another side of the man that she has chosen to spend the rest of her life with. Michael was raised as a Corinthos and has the Quartermaine genes running through him, and those parts of Michael haven't been seen all that much until recently.
General Hospital Spoilers – Michael Corinthos' actions against Nina Reeves shocked Willow Tait!
Once Michael discovered that Nina Reeves (Cynthia Watros) had willingly kept Sonny Corinthos (Maurice Bernard) away from his family for months, he took action. He contacted the Pennsylvania Attorney General and donated to his campaign in return for charges to be brought against Nina. Never mind that there wasn't really a crime that fit anything in their books, Michael was on a mission to make Nina pay. Willow and Michael had already discussed the situation, and Michael had agreed to let things be. Willow wasn't upset as much about what Michael did, but the fact that he kept his plans from her.
GH Spoilers – Willow Tait and Michael Corinthos may have other points of contention soon!
Michael may take similar action in the near future against Brad Cooper (Perry Shen) and Willow's mother, Harmony (Inga Cadranel). Brad's parole hearing is coming up soon, and Michael has already voiced his opinion that Brad continue to pay for his crimes. As far as Harmony is concerned, she and Willow have recently had a nice conversation. That's far from any type of reconciliation, but if that does happen, Michael and Willow might certainly disagree about letting Harmony see their son, Wiley Corinthos (Calen and Kyler Ends)
General Hospital Spoilers – Does Willow Tait know the real Michael Corinthos?
Willow certainly believes that she knows the real Michael, but as his actions continue to become more vengeful, she may begin to doubt whether she knows Michael really is. Michael isn't really changing, but there are certainly parts of him that have come to the surface in a very long time. And Willow may realize very soon that she may have pledged her love to a man who she doesn't know as well as she thinks she does.
GH Spoilers – What do you think?
Will Michael and Willow get back on the same page? Will Brad and Harmony once again test their relationship? Is it possible that Willow doesn't know Michael as well as she thinks she does? Anything can happen in Port Charles so stay tuned to General Hospital airing weekdays on ABC. And don't forget to check back right here regularly for all your General Hospital news, information and spoilers!