The Bold and the Beautiful Spoilers: Fans React To Finn's Shocking Death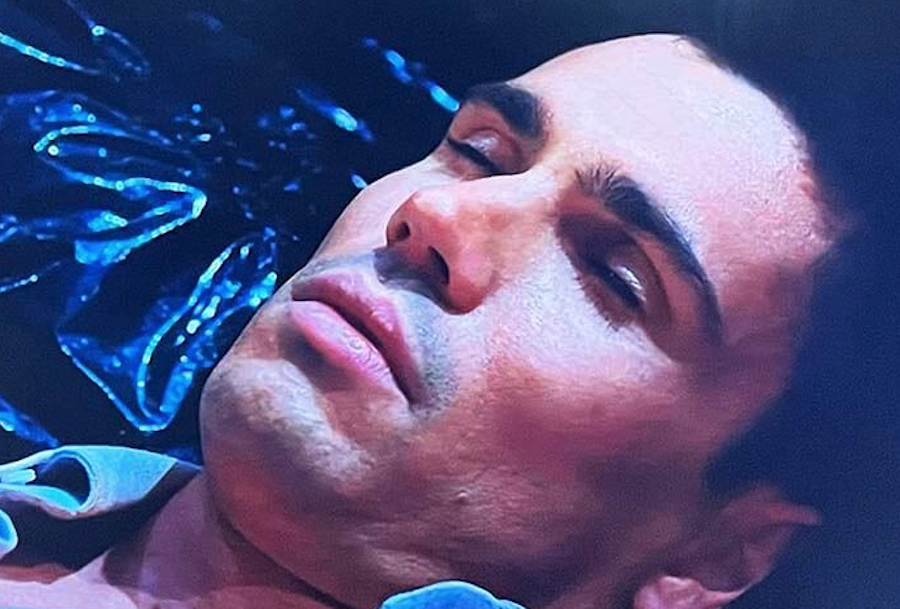 The Bold and the Beautiful spoilers say that fans were absolutely shocked to find out that Sheila Carter (Kimberlin Brown) had shot her own son Dr. John Finnegan (Tanner Novlan) during her altercation with Steffy Forrester (Jacqueline MacInnes Wood). While it was Steffy that Sheila was aiming for, the bullet went for Sheila's son instead! Here's what you need to know.
The Bold and the Beautiful Spoilers: Fans React To Finn's Shocking Death
While in the alley, Steffy tells Sheila exactly what she doesn't want to hear and that no matter how hard she tries, she will never be a Forrester. Of course, Sheila says she will stop Steffy no matter what it takes, with Steffy replying in return that she will never see Finn again. During that moment, Finn arrives just as Sheila fires a gun. Finn falls to the ground and Steffy screams in horror.
Of course, it didn't take long at all for both fans and critics to weigh in on the matter. Many of them wrote, "Very surprised they killed him. But that's what I like about Brad Bell. When stories don't work, he drops them, instantly. Can you imagine if Peter from GH was on BB? He would have died the first year he arrived," along with, "While this is dramatic, Finn is not Sheila's only son or kid! For crying out loud the show needs to keep history true to a character! Sheila has something like 5 offspring!"
The Bold and the Beautiful Spoilers: What's Next For Sheila?
Another critic wrote, "I'm shocked, mostly because I thought it was going to be Steffy. I figured it was time to start setting up JMW's maternity leave. I guess they could go the angle of her running off to Paris with her kids to grieve, although it would be strange since her entire family is in LA. I liked Finn, mostly because he helped stop the Hope/Liam/Steffy triangle for a while."
That said, fans will have to tune in to find out what will happen next! In the meantime, let us know what you think by leaving us a line with your thoughts in our comments section below. The Bold and the Beautiful airs weekdays on the CBS network. Check your local listings for times.
Be sure to catch up with everything on B&B right now. Come back here often for The Bold and the Beautiful spoilers, news and updates.