General Hospital News: Nancy Lee Grahn Stirs Controversy With Latest Cast Photo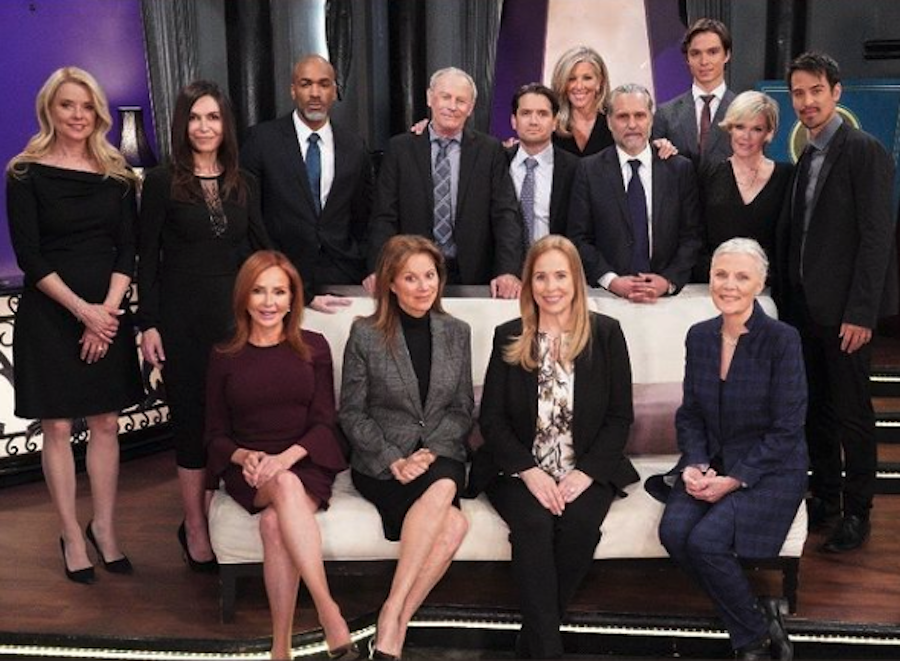 General Hospital news say that when it comes to Nancy Lee Grahn (Alexis Davis), you can always count on her to say something thought-provoking or share the kind of thoughts that would provoke other people. In this case, it seems like she is doing both. Here's why!
General Hospital News: Nancy Lee Grahn Stirs Controversy With Latest Cast Photo
Nancy recently shared a cast photo on Instagram that has most of the main stars, with the exception of Ingo Rademacher (ex-Jasper Jacks) and Steve Burton (ex-Jason Morgan), both of whom were let go from the hit ABC soap because they refused to comply with the network's vaccine mandate. Nancy has been very vocal about being pro-vaccine and wanting to only work with people who have done their part to protect themselves and others by getting the vaccine. If that weren't enough, Nancy was also the first person to out Ingo about his departure from the show, much to the dismay of the actor.
With that said, it shouldn't come as a surprise to anyone that Nancy did a play on words when she captioned her cast photo with, "This photo has been properly "vetted" @generalhospital." Of course, a lot of people believed that she was talking about all of her co-stars who are vaccinated, which they most likely are because they still have a job with the network. Many people commented on her post with, "Do people read anymore? Vetted and Vaxxed do not mean the same thing," along with, "Missing really fine actors, Just to name a couple, Steve and Ingo along with many others."
Another fan wrote, "I love this picture, but it's obviously missing some very important people. Vettd or vaxxed, I really don't care but General Hospital simply isn't the same anymore without Steve and Ingo. I'd rather have them back and get ride of Alexis Davis. Just my two cents."
General Hospital News: Nancy Manages To Stir The Pot Again
You can always count on someone like Nancy Lee Grahn to stir the pot, both on screen a off, right? Ha!
Let us know what you think by leaving us a line with your thoughts in our comments section below. General Hospital airs weekdays on the ABC network. Check your local listings for times.
Be sure to catch up with everything on GH right now. Come back here often for General Hospital spoilers, news and updates.