General Hospital Spoilers UPDATE Wednesday, March 1: Supportive Friends, Hopeful News, Questions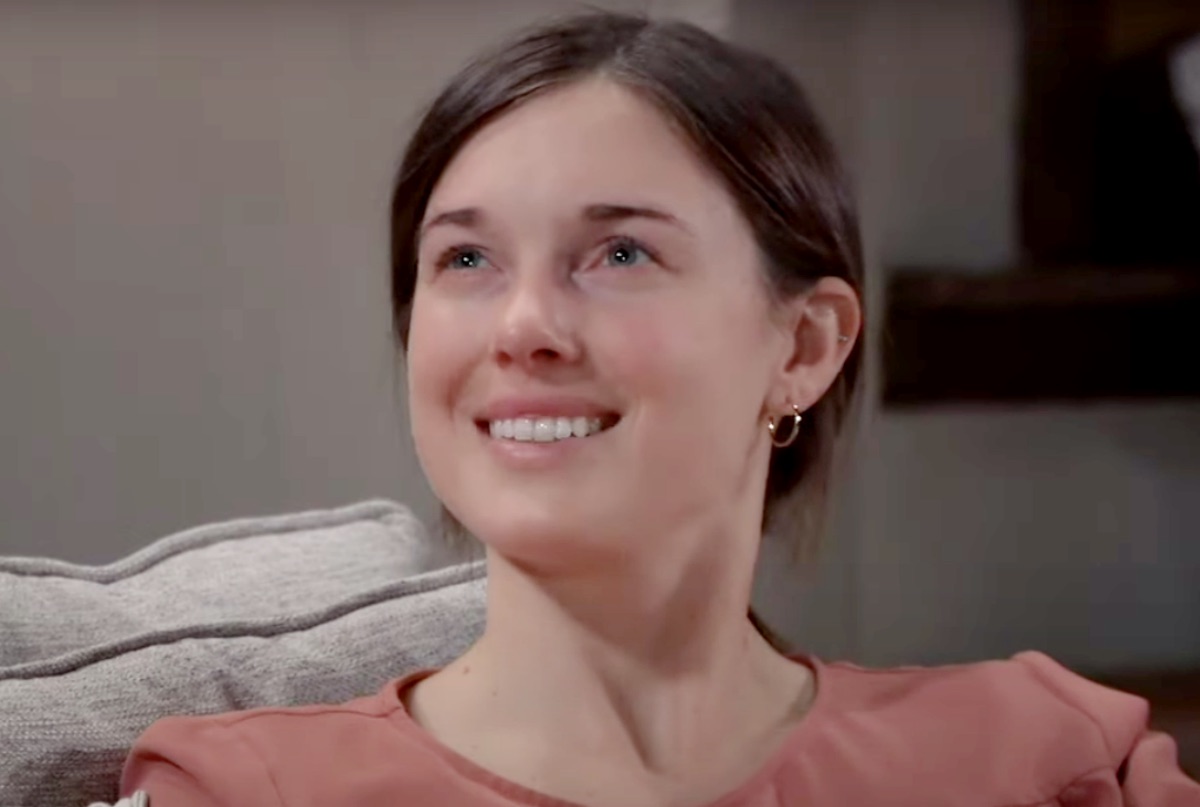 General Hospital spoilers and updates for Wednesday, March 1 tease supportive friends, hopeful news and serious questions. Hamilton Finn's (Michael Easton) a supportive friend, Willow Tait (Katelyn MacMullen) gets hopeful news, and Dante Falconeri (Dominic Zamprogna) has serious questions.
General Hospital Spoilers: Dex Heller Squirms
Dex Heller (Evan Hofer) tells someone there's something he wanted to ask them-but he might not get the answer he wants to hear. Sonny Corinthos (Maurice Benard) will make Dex squirm, as he'll have some questions for him too. Dex arranged for the meeting with the Pikeman group where Sonny was being set up to be taken down by the Feds.
Dex appears to be in Sonny's office at Pozzulo's, but at least he's not in the meat freezer this time. He'll have to cover quickly to keep from being busted.
GH Spoilers: Supportive Friend
Meanwhile, Finn is being a supportive friend to Elizabeth Baldwin (Rebecca Herbst) at General Hospital, as she gives him a warning. She tells him if he keeps standing by her he's going to get caught in the crossfire. Not everyone is happy about her coming forward to expose Nikolas Cassadine (Adam Huss) keeping Esmé Prince (Avery Kristen Pohl) in the north tower of Wyndemere. Pretty soon, according to previous GH previews, he'll stand by her getting nearly knocked off her feet by Liesl Obrecht's (Kathleen Gati) slap! If she had come forward sooner maybe Britt Westbourne (Kelly Thiebaud) wouldn't have died, because the police were focused on Esmé being the Hook!
General Hospital Spoilers: Liesl Obrecht Expresses Her Outrage
As soon as Finn and Liz round the corner of the hallway at GH, there's Liesl expressing her outrage! As Scott Baldwin (Kin Shriner) and Nina Reeves (Cynthia Watros) look on, Obrecht bitterly says "you reap what you sow". As far as she's concerned, Elizabeth's silence sowed Britt's murder and she's determined to make someone pay.
Liesl was talked out of killing Esmé when she was first brought into the hospital by Nina. She wanted to get to Heather Webber (Alley Mills) but she's already been taken to D'Archam.
GH Spoilers: Michael Corinthos Receives Support
At the gatehouse, Michael Corinthos (Chad Duell) receives support as his mother and sister rally around him. Carly Spencer (Laura Wright) and Josslyn Jacks (Eden McCoy) are sympathetic as he tells them there's something he can do for Willow. They'll work together to plan the wedding Willow wants, in the short amount of time she may have. He doesn't look really hopeful, in spite of the encouragement Sasha Corbin (Sofia Mattsson) tried to give him and Willow earlier.
General Hospital Spoilers: Hopeful News
Willow, in the meantime, looks much more hopeful as she exclaims, "There's somebody else?" TJ Ashford (Tajh Bellow) will deliver some important news, and that news may be that Liesl's tests came in and she's a perfect donor match. That's why she was at the hospital when she had the fraught encounter with Elizabeth, she was waiting for her tests to come back.
Perhaps Liesl will indeed be able to save Willow, even though she wasn't able to save Britt. Maybe that will make everyone concerned feel better.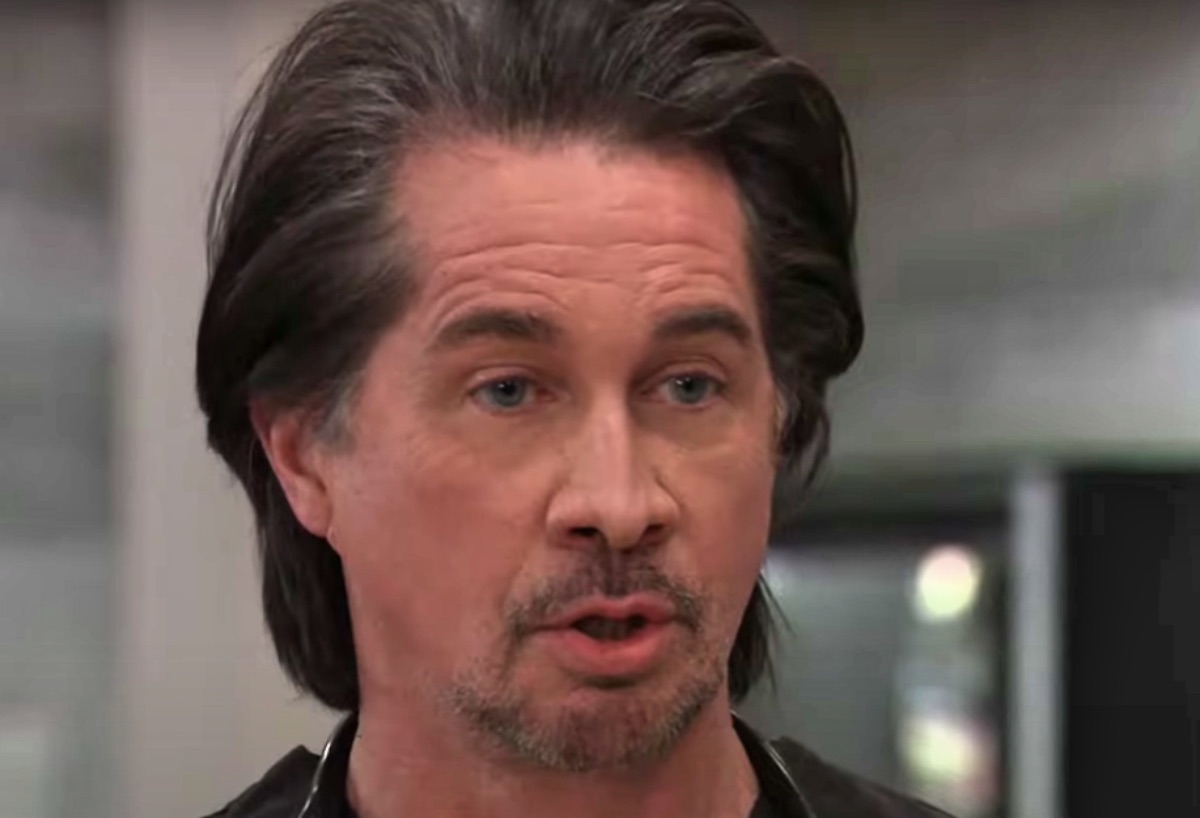 GH Spoilers: Serious Questions
Meanwhile, back at the Cassadine stables in the tack house, Ava Jerome (Maura West) and Austin Gatlin-Holt (Roger Howarth) look nervous as Detective Bennett (Kendrick Cross) and Dante investigate. They just pried the door to the tack room open with a crowbar and Dante shines a flashlight on the floor and asks if Bennett sees what he sees. Perhaps Dante sees some scuff marks, like someone was pulled unconscious into the room-he develops a theory. He'll have serious questions about who might have been dragged in there but doesn't appear to see a body.
General Hospital Spoilers: Sonny Corinthos Has An Update
Back to Pozzulo's and Sonny's office, he says he has an update on Pikeman. Sonny had called Brick (Stephen A. Smith) several days ahead of the operation and wanted to know who they sold to and who sold to them. This is likely the information that he'll use to make Dex squirm, and that Dex will have to explain to Michael later.
Sonny is naturally suspicious of new people he works with and all he knew about the Pikeman Security Group is what Valentin Cassadine (James Patrick Stuart) told him. Valentin gave him a heads up to watch his back when it comes to Pikeman, familiar with them from when he was a mercenary.  
Be sure to catch up on everything happening with GH right now. Come back here often for General Hospital spoilers, news, and updates.