General Hospital News: Vanessa Marcil Claps Back At Brian Austin Green Over Co-Parenting Claims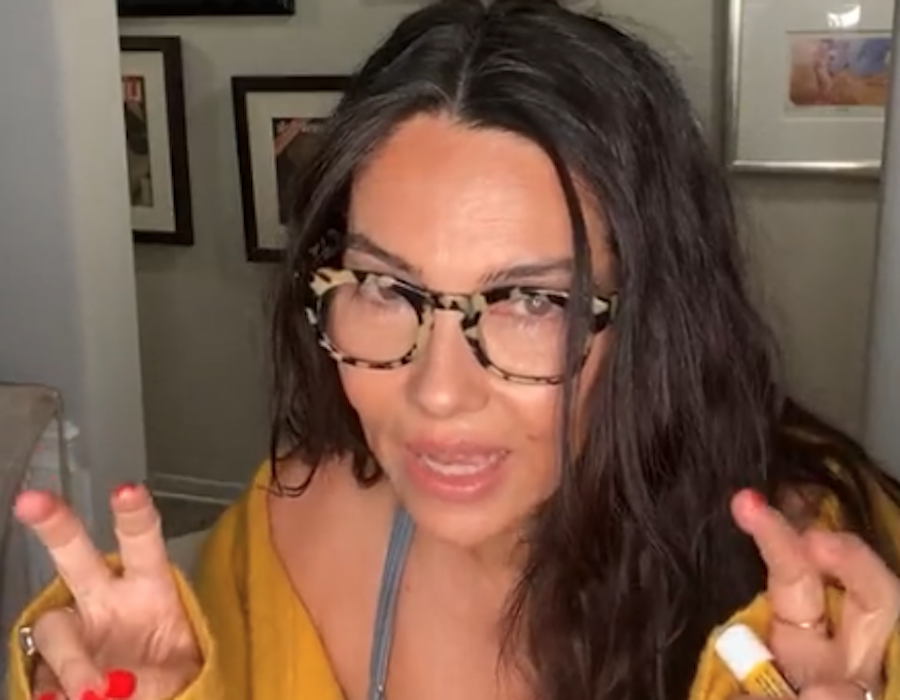 It certainly looks like there are some unresolved issues here. That, and it's also become a he said, she said affair. General Hospital alum Vanessa Marcil certainly has something to say after her ex Brian Austin Green denied her claims that he wasn't an active co-parent while their son Kassius was growing up. Here's what you need to know.
General Hospital News: Vanessa Marcil Claps Back At Brian Austin Green Over Co-Parenting Claims
During a Q&A on Instagram, Vanessa claimed that she and Brian didn't co-parent very much and that she raised her son alone. Of course, it didn't take very long for Brian to respond, as he said, "So, I can't tell you all how frustrating it is to read continued lies from a 50+ year old woman on social media like she is still in high school. She has never in her life been someone to walk the walk. Talk is cheap."
If that weren't enough, he also suggested that he and his ex-wife Meghan Fox both helped out in Kassius' upbringing. He continued, "Megan and I bust our asses to give Kass a well rounded childhood since his mom was rarely there. I'm assuming that's why she posts so much of him now. When will she just GO AWAY."
General Hospital News: What's Next For Vanessa?
Vanessa then proceed to quote singer Pink on her Instagram account in which she says that people often twist the truth whenever she answers a question honestly. The quote also said, "I'm going to tell you my experience of how it happened. That's not shade, that's just honesty."
Many of Vanessa's friends and fans, including The Bold and the Beautiful alum Rena Sofer, commented on the matter with, "I will always have your back!! Haters will always hate when the truth is exposed!"
Another fan said, "The most important person in all this is Kass and he knows the truth and that is all that matters, that and your relationship with him," along with, "Vanessa, you have shown yourself as a no nonsense, real, say it like it is girl! I follow because you are no- bullsh*t, and as real as one can be. You share your life with fun, goodness, and most important ~ honesty. You have shown yourself, you have nothing to prove! There are people here who just want to shit talk! You're a strong woman, don't let these naysayers get to you!"
Tell us celebrity gossip fans, how do you feel about this story? Contribute to the buzz by dropping us a line with your thoughts in our comments section below. Also, come back here for all the latest news about your favorite Hollywood and reality television stars right here.