Days of Our Lives Couple Goals: Here's What Wally Kurth And Judi Evans Have To Say About Justin And Adrienne's Relationship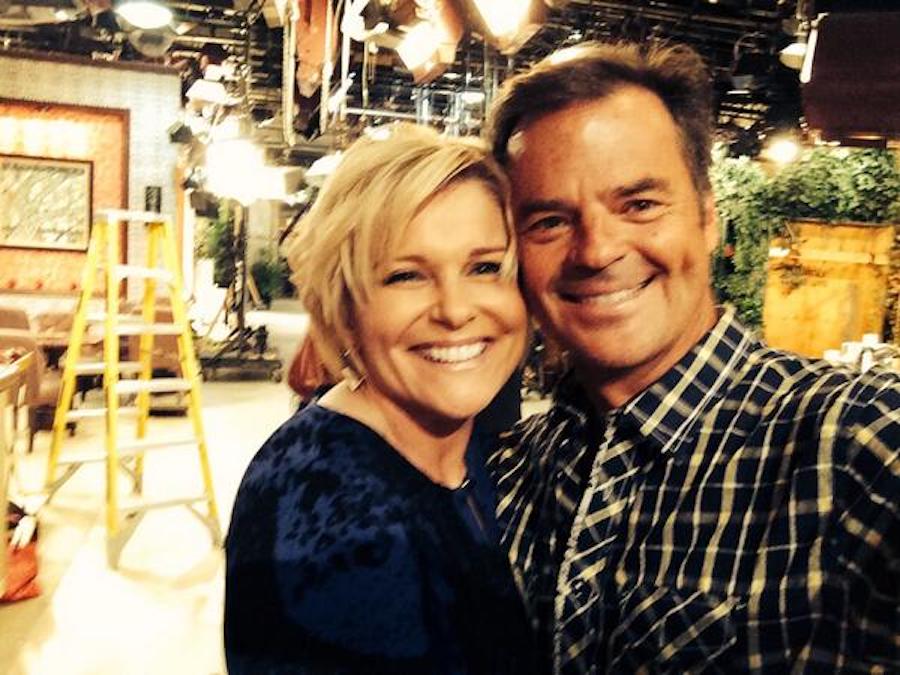 Days of Our Lives star Wally Kurth (Justin Kiriakis) and Judi Evans (Adrienne Kiriakis) recently opened up about their Salem lives and their real-life relationship. Here's what you need to know!
Days of Our Lives Couple Goals: Here's What Wally Kurth And Judi Evans Have To Say About Justin And Adrienne's Relationship
Speaking to Soap Opera Digest in a new interview, Wally recalled the first time that he got to work with Judi in front of the daytime television cameras. Judi, meanwhile, admitted to feeling a little intimidated, mostly because Wally was coming from the world of Broadway. He said, "TV was completely new to me and here I was working with someone who had won an Emmy, so I trusted her and just followed her instincts. I knew that I could learn something from her. That was smart on my account. I was just saying, speaking about John Aniston [ex-Victor] in his tribute, that it was Judi and John that made me the TV actor I am today. They sort of set the bar. We worked together almost every day. I learned how to memorize lines, how to approach the work, how to be professional. Both of them were like mentors to me."
Judi has also admitted that their relationship, both on and off screen, has certainly evolved over the years. She said, "The best part for me is when we were working on different shows, we were still really good friends and still in contact. I think that says a lot about Wally as a person. I enjoyed his company even when we weren't working together. I certainly enjoyed working with him in the beginning and until now. I always looked forward to seeing him. [Our relationship] has evolved as we as people have evolved. I believe we've evolved together."
Days of Our Lives News: What's Next In Salem?
Wally also added that he was shocked to hear that the writers would be killing off Adrienne. He said, "I wasn't expecting it. Then it was like, "He's going to be falling in love with Kayla and having a relationship with her?" From an actor's standpoint I immediately started thinking of the creative challenges and was excited by them. I think I knew the same time I found out Adrienne was going to die that Judi would be coming back as Bonnie. So there was a part of me that felt confident I wasn't going to stop working with Judi. And she wasn't going to lose her job, so that was cool."
Of course, Days of Our Lives fans will have to tune in to find out what will happen next! In the meantime, let us know what you think by leaving us a line with your thoughts in our comments section below. Days of Our Lives airs weekdayson the Peacock network. Check your local listings for times.
Be sure to catch up with everything on DOOL right now. Come back here often for Days of Our Lives spoilers, news and updates.