B&B Spoilers: Producer Teases Eric's Emotional Storyline, What's To Come
The Bold and the Beautiful (B&B) spoilers reveal that a producer teased Eric Forrester's (John McCook) emotional storyline. Here's what's to come now that the fashion showdown is over. Things will take a dark turn for the patriarch. Keep on reading to learn more.
B&B Spoilers: Producer Teases What's To Come
According to The Bold and the Beautiful spoilers, a producer teased what's to come. Producer, Casey Kasprzyk, took to X, formerly known as Twitter, to share they filmed 10 episodes this week.
These episodes were very emotional and difficult to film. Kasprzyk teased a photo of Eric's portrait. There also appear to be memorial flowers on the mantel at the Forrester Mansion.
This doesn't look good for the character, who just has months to live. Eric has been dealing with a medical mystery. The user joncharmed93 posted this spoiler on the SoapCentral.com Message Boards. B&B fans took to the thread to share their thoughts. Most slammed the producer for playing with their feelings.
"They definitely have been & continue playing games with it," one fan wrote. "I am tired of this long, drawn-out game. Let's get it over and done with! At this point, I don't really care what happens. I want a conclusion," a second user argued.
The Bold and the Beautiful spoilers suggest that it could just be flowers underneath Eric's portrait. It might not mean that something grim will happen. Fans would rather wait and see what happens. Other spoilers suggest that Eric gets married to Donna Logan (Jennifer Gareis). They might rush down the aisle since Eric's health takes a turn for the worse.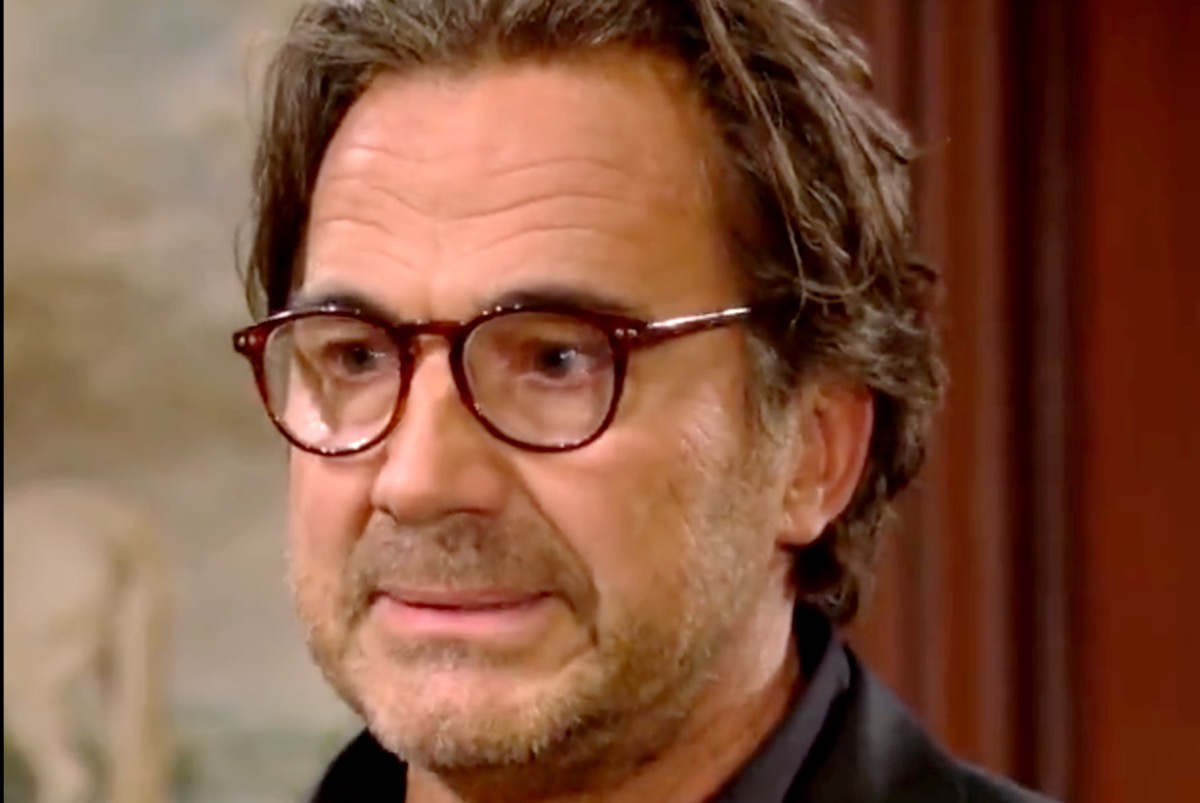 The Bold And The Beautiful Spoilers: Did John McCook Sign A Three-Year Contract?
Fans want to know the truth of John McCook's status on the show. For the past few months, rumors swirled that he signed a three-year contract. However, that turned out to be false. The information was misconstrued from a soap opera website and he has not signed a contract with the show.
"The information regarding his contract was debunked. There was a thread about it yesterday which was deleted, but the person who had released that information apparently acknowledged that it was based on something from a couple of years ago, and she waited to come clean after it was released," one fan noted.
The Bold and the Beautiful spoilers suggest the fashion showdown storyline was a waste of time. There was no need for Eric to have a rocky relationship with his son Ridge Forrester (Thorsten Kaye). He acted as if his son was the enemy. It should've been a friendly competition between father and son.
What are your thoughts on what the producer said? Do you think Eric will pass away? What are your thoughts on this storyline? Sound off below in the comment section.
As always, check back for more Bold and the Beautiful spoilers, news, and updates.