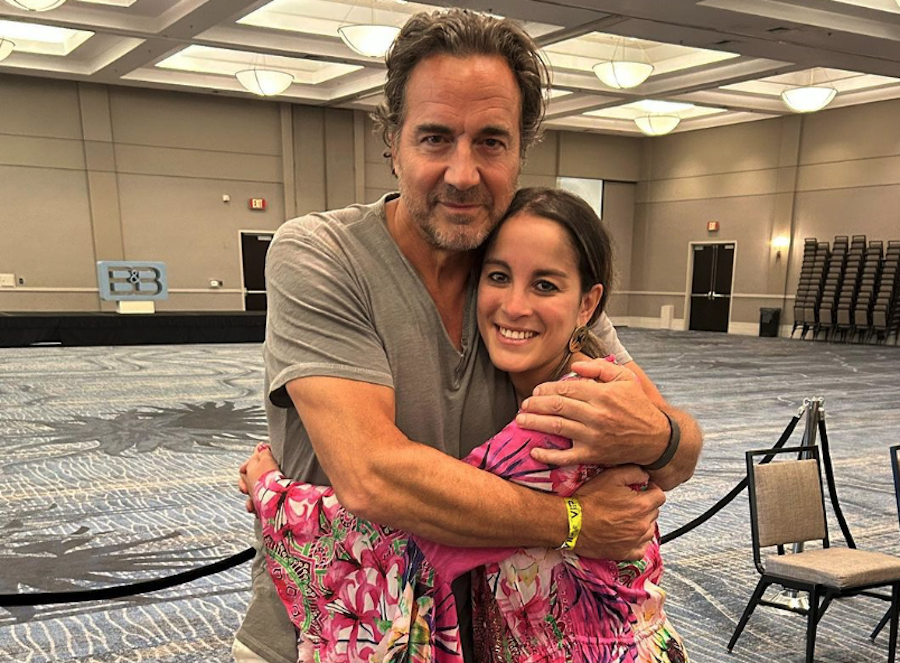 The Bold and the Beautiful spoilers say that sometimes you think you know everything there is to know about your favorite soap opera star until you realize there's so much more to them! Thorsten Kaye is one of the biggest names in the daytime television industry and for a good reason, too. He's handsome, he's talented, and he's also incredibly witty, which are just a few reasons why fans love him so much. But a lot of people also can't help but wonder: how old is Thorsten Kaye? Here's what you need to know.
The Bold and the Beautiful: How Old Is Thorsten Kaye?
So, how old is Thorsten Kaye? The actor is 57 years old as of press time. He was born on February 22, 1966. In comparison, his wife Susan Haskell is 55. His The Bold and the Beautiful co-star Katherine Kelly Lang is 62 while actor Ronn Moss, who also played Ridge Forrester on the show, is 71.
Speaking about Thorsten, actress Heather Tom once said, "Thorsten makes me laugh because he's so grumpy all the time, and I just have to laugh at it. It's just adorable."
Speaking to Soap Opera Digest in an interview back over the summer, Thorsten admitted that he was just as shocked over the Brooke Logan reunion as his character Ridge was. He told the publication, "Brooke is the one who initiates this. She says she wants to be with him. This was not supposed to be a reunion trip but it did kind of work out that way. There is something about that city that makes you think about things you should be thinking about, like love."
The Bold and the Beautiful: What's Next For Ridge Forrester?
Thorsten also opened up about the return of his on-screen son, RJ. He said, I got to read with Joshua [Hoffman, Ridge, Jr.] and I think he's going to fit in really well, not only because he's a good actor but knows what he's stepping into. He was respectful and he respected not just the people in the room but the text. I think it's going to work out just fine. I'm looking forward to working with him. In fact, when we did our scenes together, I changed things just to see if he would listen. He did, and he came back. It's fun to play tennis with someone like that."
For now, don't forget to watch The Bold and the Beautiful each and every day for all of the latest episodes. In the meantime, let us know what you think by leaving us a line with your thoughts in our comments section below. The Bold and the Beautiful airs weekdays on the CBS network. Check your local listings for times.
Be sure to catch up with everything on B&B right now. Come back here often for The Bold and the Beautiful spoilers, news and updates.