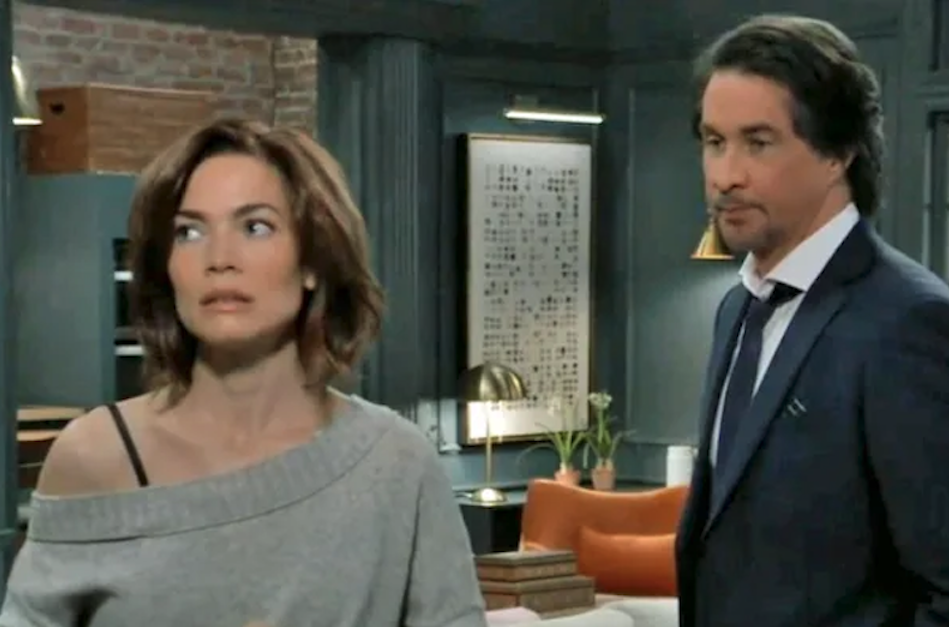 Are they or are they not going to take things to the next level? Of course, we are talking about General Hospital's Finn and Liz. We have a little update on what's in store for them. Keep reading below for everything you need to know.
General Hospital Spoilers: An Update On Liz And Finn
Speaking to Soap Opera Digest in a new interview, actor Michael Easton, who plays Finn on the hit ABC soap, says that there's a reason why his character wants to take things to the next level with Liz. He admits that it's time for him to stop playing around, so to speak. He told the publication in a new interview, "If it doesn't work out, at least you've put it all on the line. I try to come from a place that these are two kind of damaged people. Her husband died, he had a wife who died. I think it was just time! You can only play that [will they/won't they] for so long. I think that's more interesting, to see someone go, 'I'm going to get back out there and try again."
The actor continued, "If I get my heart broken, I get my heart broken.' I don't know what's going to happen with them, I really don't. I actually thought it was done and then they re-engaged it. I think [the powers-that-be] are trying to go all-in and see what happens with it. It's an uphill battle because it has gone through an ebb and a flow; I think it had some momentum and lost it."
General Hospital Spoilers: What's Next For Liz And Finn?
Michael also said that when it comes to the couple, things are quite promising for their future. He explained, "Trying to work that back is difficult, but I always say, the writers can do anything. It just takes some work, and I know Becky [Herbst, Elizabeth] will be good, and hopefully I'll be nearly as good, and maybe we'll make it good to watch! And if not, they'll do something else. But I think it was just time to be all-in, and Becky is an amazing actress. When you give her rich material, powerful material, she's amazing to watch. I'd be giving her powerful material every day; she's that good. So, we're going to take a run at it and see what happens!"
Tell us, what do you think of this story? Drop us a line in our comments section below with your thoughts. Also, don't forget to come back right here for all the latest news and gossip about all of your favorite British royals, Hollywood actors, and reality television stars. We've got you covered.