General Hospital Spoilers: Nancy Lee Grahn Finally Found A Little Peace In Her Life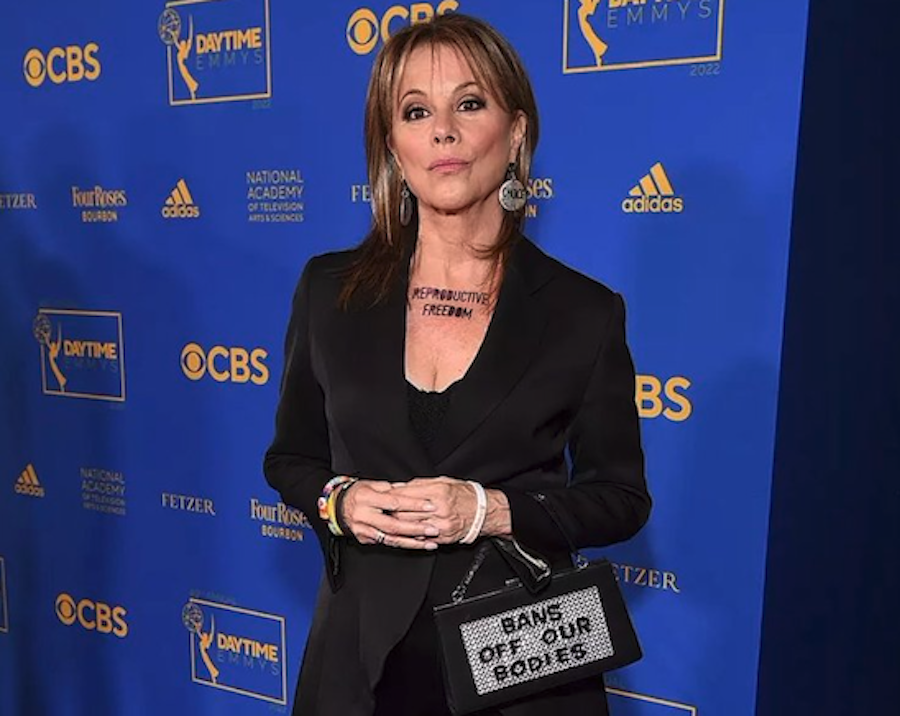 General Hospital star Nancy Lee Grahn (Alexis Davis) has finally found a little peace in her life, thanks to her vacation back out in the midwest. Here's what she has to say.
General Hospital Spoilers: Nancy Lee Grahn Finally Found A Little Peace In Her Life
Nancy took to her Twitter account to write, "Sat on pier all day & read an entire book 'In Five Years' Fiction. Nothing to learn or fix or fret about. Just pure healthy escape. Took me 12 days to get there. Being engaged in the world as it stands takes it's toll. But stillness becomes me. Lakes bring me calm & comfort. Sigh."
Of course, it didn't take long at all for her Twitter fans to respond. Many of them commented on her feed with, "Busy, busy you deserves a pure healthy escape for sure. I just hope you're not going to be gone from GH very long. I was hoping to see what developed with Alexis and Gregory. Take care of yourself first," along with, "That how being on the beach or near the ocean feels to me. Nothing is more calming that sitting and reading while listening to the waves roll in. We spent 5 days camping near Lake Catherine in Hot Springs, AR. I read 2 books and listened to another during the drive from home. It was truly relaxing."
Another fan wrote, "That's what I look forward to in LA, when we went there from IA, it was a break. Kids had a blast in the ocean. Just wish I could find one niche there, that there are no planes flying over and secluded, but the ones we were at we loved! @IAGovernor ruined waters here no beaches."
General Hospital Spoilers: What's Next For Nancy?
It appears as though Nancy is taking a much-needed break for the remaining summer weeks. The actress, who is best known for her role as Alexis Davis on the hit soap, took to her Twitter account to explain why she's leaving the show temporarily. She said, "Was on #gh yesterday with my grown women pals @GenieFrancis & @finolahughes & today with my TV prof as I lake it with my real life prof. All good. Won't see me in PC for awhile, hope you enjoy, but I'll be here, FB & trying to figure out IG."
 Let us know what you think by leaving us a line with your thoughts in our comments section below. General Hospital airs weekdays on the ABC network. Check your local listings for times.
Be sure to catch up with everything on GH right now. Come back here often for General Hospital spoilers, news and updates.