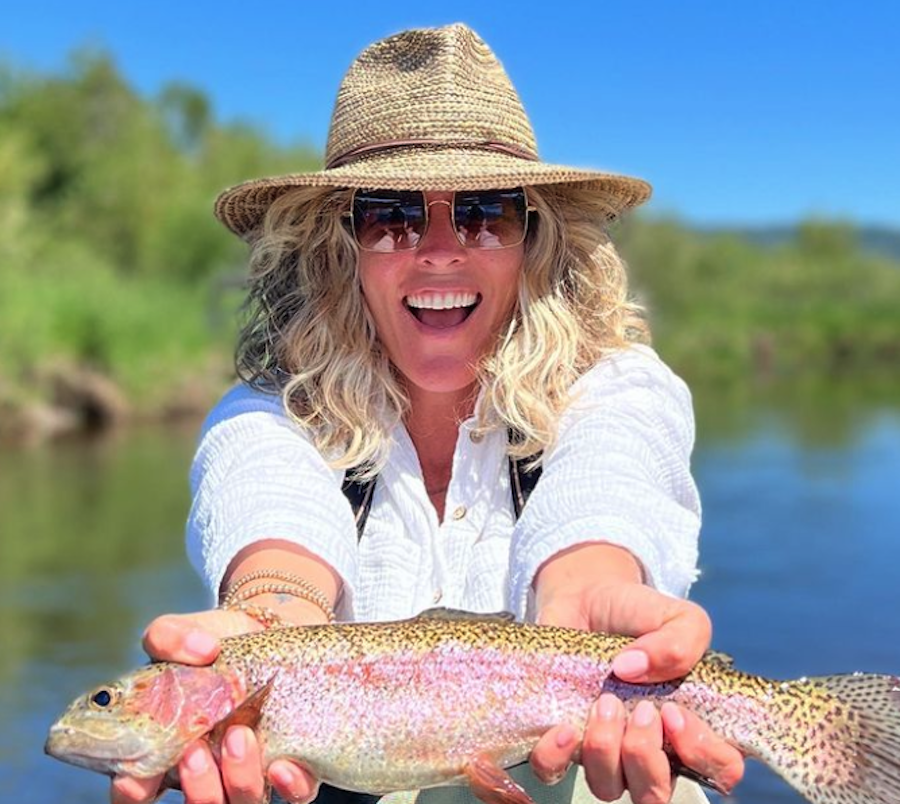 General Hospital spoilers say that Carly Corinthos might not be having the best of times right now in Port Charles, but the opposite can sure be said about her portrayer, Laura Wright. In fact, it seems like Laura is having one very epic and cool summer with her family in Steamboat Springs, Colorado. Here's what you need to know!
General Hospital Spoilers: Laura Wright Is Having One Epic And Cool Summer
Sharing a photo of herself and her wild caught fish, Laura captioned her Instagram pic with, "My first time fly fishing!!! Such an incredible day on the river !! I caught 5 —the 6th and biggest got away ha ! Thank you @steamboatflyfisher you guys are awesome!!!"
Hey, there's a first time for everything, right? Of course, it didn't take long for her fans and followers to comment on her post. Many of them wrote, "Wow so amazing. People say that movie stars are not like ordinary people. But watching the videos. They are just like you and me and everyone else," along with, "To be honest I could never picture you out riding horses or fly fishing since you are famous( for playing Carly) but it's nice to see you enjoying life like everyone else enjoy the rest of your vacation."
Another fan wrote, "You go girl! I don't think I've seen you look this happy in a very long time. That's a very pretty fish, pink 🙂 I love the outfits. I've always loved those because it reminds me of a little village town along a marina. Enjoy your time off."
General Hospital Spoilers: What's Next For Carly?
That said, here's hoping that things turn around for Carly sooner rather than later, right? After all, she's lost her husband, she's lost her business, she's lost her money and soon enough she might lose everything if she doesn't act fast! In the meantime, we'll keep our fingers crossed for her. Needless to say, fans will have to tune in to General Hospital each and every day to find out what will happen next! Let us know what you think by leaving us a line with your thoughts in our comments section below. General Hospital airs weekdays on the ABC network. Check your local listings for times.
Be sure to catch up with everything on GH right now. Come back here often for General Hospital spoilers, news and updates.