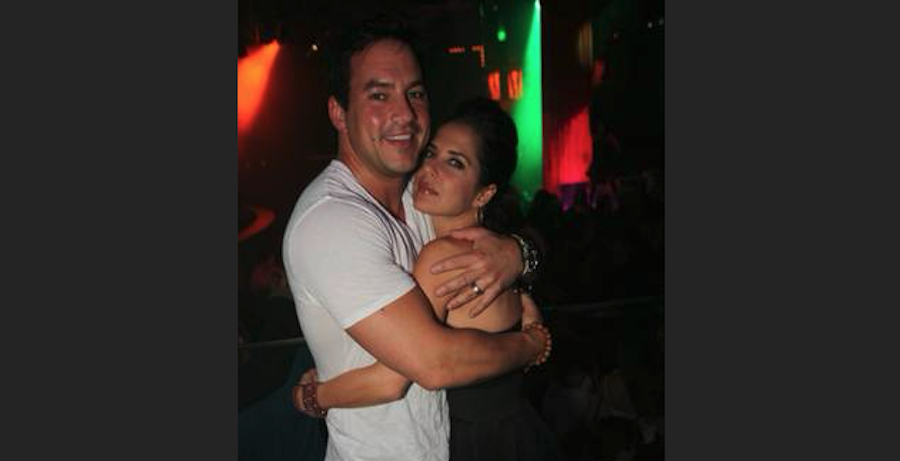 General Hospital fans are concerned about one of their favorite daytime television stars, Kelly Monaco. That's because these last several weeks have been incredibly difficult for the soap star, who is best known for her role as Sam McCall on the hit ABC soap. Unfortunately for Kelly and the daytime television world, she lost two people that she was close with, both personally and professionally: Billy Miller and Tyler Christopher. And now fans are worried about her seeing how she has gone silent on social media. Here's what you need to know.
General Hospital News: Fans Concerned About Missing Kelly Monaco
Billy Miller died in September after he apparently committed suicide. As many fans know, Billy and Kelly were very close and supposedly even dated off camera. Sam has not commented on the actor's death and she hasn't been seen in public nor has she posted anything on her social media channels since it was announced. Billy and Kelly were especially close up until the handsome actor left General Hospital back in 2019. But since then, they have not been photographed together. Kelly liked to keep their relationship very private as she didn't want to get any media attention from it.
Similarly, Tyler Christopher's death came as a huge shock for General Hospital fans. Many know that Tyler has been struggling with his mental health and substance abuse problems. There's no doubt that Tyler's death – which only comes a few short weeks after Billy's – comes as a big blow for the General Hospital family. While Kelly wasn't particularly close with Tyler off-screen, they did share some very memorable scenes together as Sam and Nikolas Cassadine over the years. Many General Hospital fans have taken to social media to remember Tyler and once again say that he was the best Nikolas Cassadine of all time.
General Hospital News: GH Cast Mourning The Loss Of Tyler Christopher
We will update you with all of the latest details as they come in. So far the producers of General Hospital have made no comments on whether or not they plan to pay tribute to the actor.
General Hospital airs on the ABC network. Tell us, what do you think of this story? Drop us a line in our comments section below with your thoughts. Also, don't forget to come back right here for all the latest news and gossip about all of your favorite British royals, Hollywood actors, and reality television stars. We've got you covered.